By
The 34th Toronto International Film Festival, billed by organizers as "the most important festival after Cannes," concluded Sunday, Sept. 19, with the announcement of this year's Audience Award winner: The King's Speech, Tom Hooper's account of Bertie (A Single Man's Colin Firth), the man who overcame a humiliating stutter to become King George VI. (Bay Area moviegoers will get a sneak peek of Speech when it opens the 33rd Mill Valley Film Festival on Thursday, Oct. 7, at the Christopher B. Smith Rafael Film Center.) Here's an account of the 10-day Toronto festival's highlights, lowlights and (almost) everything in between.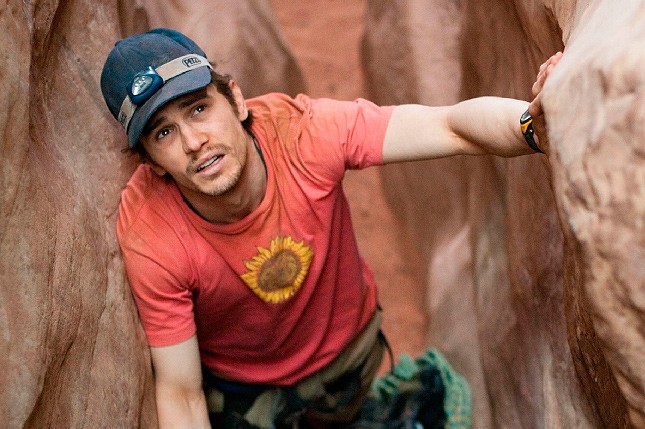 127 Hours
In 2003, a boulder pinned mountain climber Aron Ralston to the wall of Utah's Blue John Canyon for nearly five days, forcing the Indiana native, then 27, to amputate his right arm in a desperate bid to survive. In bringing his story to the screen, Danny Boyle (Slumdog Millionaire) deftly navigates the obvious stumbling blocks, transforming a mostly one-man show with a well-publicized conclusion into arresting, often transcendent drama that speaks not only to Ralston's will but also to the durability of the human spirit. James Franco, in a performance sure to be honored come awards season, is indispensable, portraying Ralston as a self-absorbed but sympathetic victim of circumstance. (Nov. 5)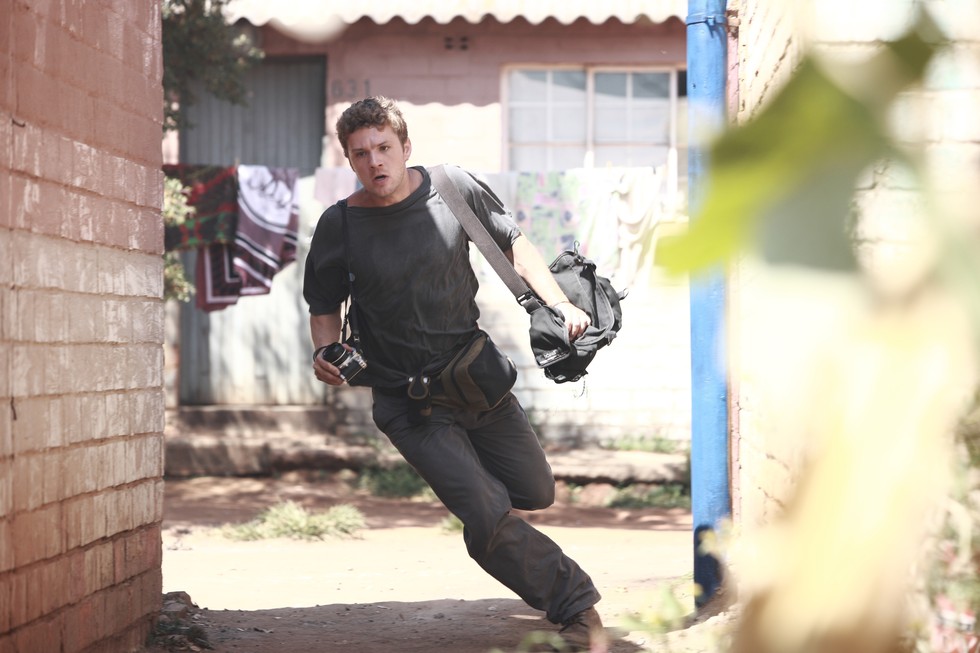 The Bang Bang Club
Taking its title from the nickname given to four white photographers covering the final days of apartheid in Johannesburg, Steven Silver's drama, highlighted by Ryan Phillippe's forceful portrayal of Pulitzer Prize-winning journalist Greg Marinovich, excels at recreating the bloody conflicts that erupted between the supporters of the African National Congress and its Inkatha Party rivals during the mid '90s. Where it falls short, ultimately, is in lingering too long on the Club's hard-partying hedonism, rather than the import of their mission. (TBA)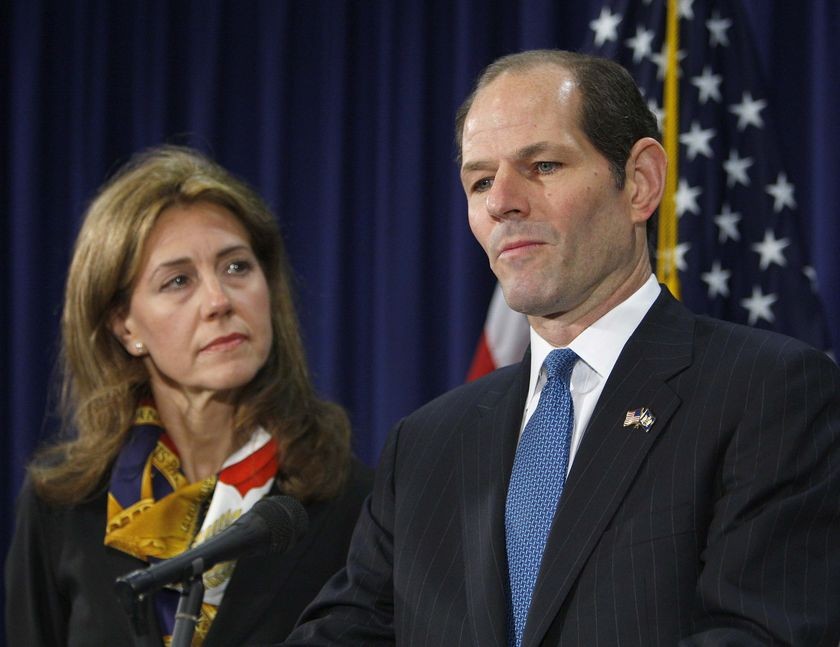 Client 9: The Rise and Fall of Eliot Spitzer
Was Eliot Spitzer, the so-called "Sheriff of Wall Street" whose attention-grabbing crusade against big-business corruption catapulted him to New York's governorship, sabotaged by his own hubris or the victim of an unprecedented political hit? Client 9, the latest from Oscar-winning Taxi to the Dark Side documentarian Alex Gibney, makes a compelling case for both, chronicling in fascinating detail Spitzer's too-rapid ascent to the top ranks of the Democratic party, the salacious scandal that felled him, and the well-orchestrated campaign of humiliation that followed. (Nov. 5)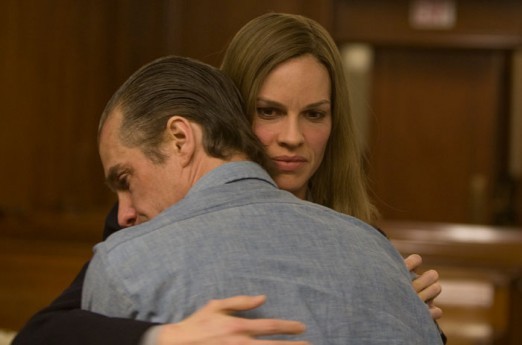 Conviction
Inspired by the true story of Betty Anne Waters, the Massachusetts wife and mother who put herself through law school in a last-ditch effort to overturn her brother's murder conviction, Tony Goldwyn's latest conveys an earnest affection for Hilary Swank's tireless heroine, and features an Oscar-worthy supporting turn from Sam Rockwell. Waters' struggle plays out predictably, but the depth of her sacrifice, and the toll it takes on her family, still resonates. (Oct. 22)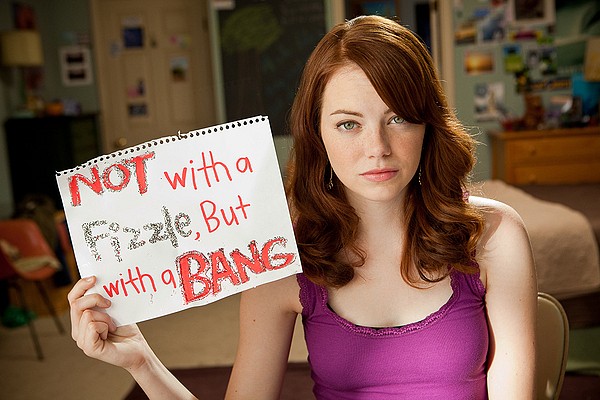 Easy A
Loosely based on Nathaniel Hawthorne's English-class standard The Scarlet Letter, Will Gluck's teen comedy, about a high-school wallflower who earns overnight infamy after lying about losing her virginity, is one of the year's funniest. The sophomore director (Fired Up!) gets high marks for assembling a first-rate supporting cast – including Patricia Clarkson, Stanley Tucci and an excellent Thomas Haden Church – around star Emma Stone. But it's Stone's irrepressible charisma and sublime comic timing that put Easy A at the head of the class. (In Theaters)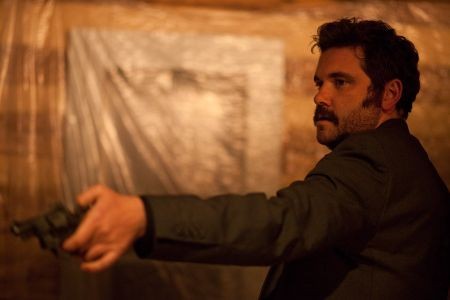 A Horrible Way to Die
A.J. Bowen (House of the Devil) and Amy Seimetz (The Myth of the American Sleepover) form a profoundly unhealthy couple in Adam Wingard's disquieting study of addictive personalities – he's a serial killer, she drinks to cope with her suspicions. When he escapes prison to find her, the ensuing hunt unfolds at a maddeningly measured pace, fraying our nerves as it builds toward a climax that's as surprising for what it reveals about their relationship as for the depth of the emotions it stirs. (TBA)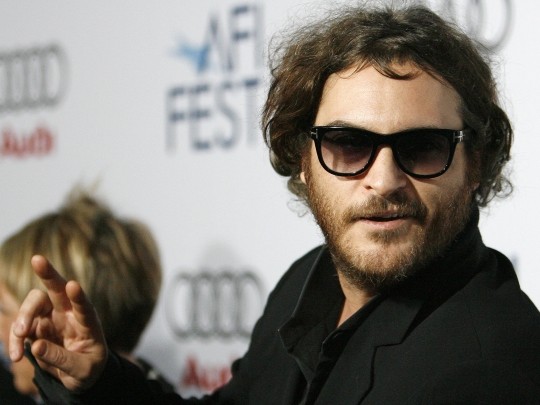 I'm Still Here
Ever wonder what happened to Joaquin Phoenix, the talented star of Gladiator and Walk the Line, who abruptly ended his acting career to become a hip-hop wannabe? So did we. Casey Affleck's new documentary, boasting the production values of a glorified home movie, captures Phoenix's fall from grace with depressing precision. Is it an elaborate hoax? According to Affleck, it is – he admitted as much just last week – but I'm Still Here cleverly and frustratingly keeps us guessing. (In Theaters)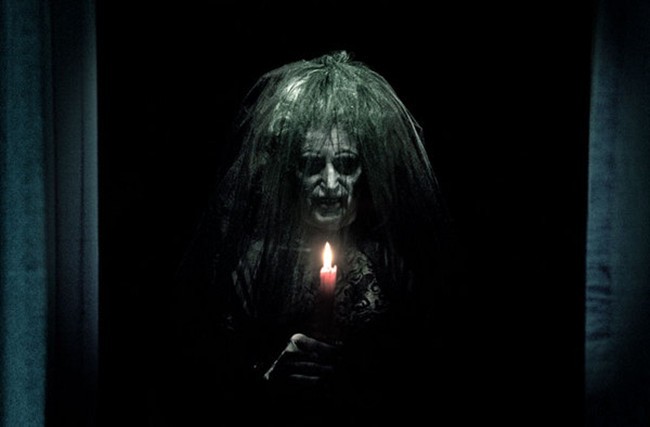 Insidious
Best known as the architects of the Saw franchise, director James Wan and screenwriter Leigh Wannell return with the cheerfully surreal astral-projection thriller Wan describes, somewhat hopefully, as "this generation's Poltergeist." Is it? Not quite. We can see Wannell's endgame from a distance, defusing some of the tension he earns early on with old-fashioned, bloodless scares that pack a jolt. But while the duo's return to low-budget horror looks the part – Wan's artful set pieces are lovingly stylized but clearly made on the cheap – the bold spirit of creativity that permeates Insidious is enough to prove their Saw success was no fluke. (TBA)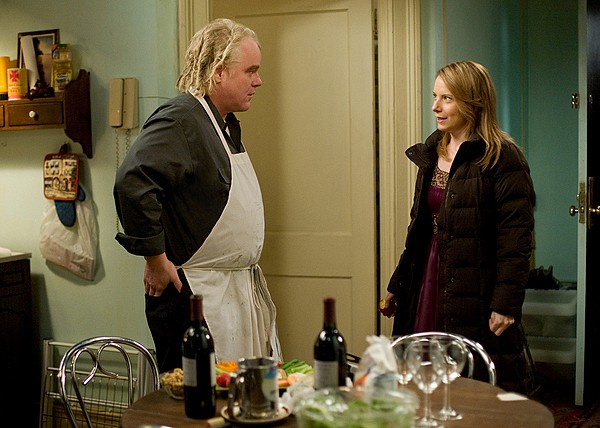 Jack Goes Boating
Philip Seymour Hoffman directs and stars opposite Amy Ryan (Gone Baby Gone) in this slow-burning romantic comedy, a loving adaptation of Robert Glaudini's off-Broadway hit, also featuring Hoffman and co-stars John Ortiz (Public Enemies) and Daphne Rubin-Vega. Hoffman's behind-the-camera debut is promising, a deftly nuanced showcase for the towering performances of its four leads. (Sept. 24)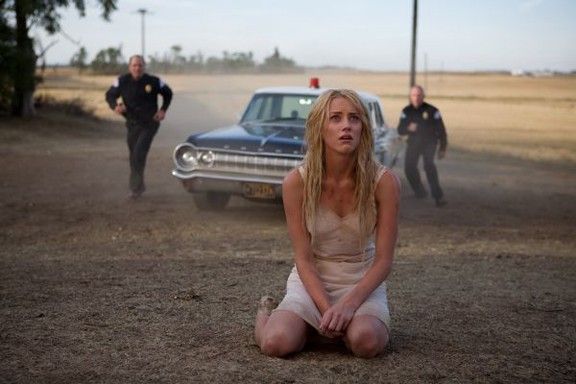 John Carpenter's The Ward
Fans pining for vintage Carpenter after the director's nine-year absence from theaters might be dismayed to learn that The Ward offers little of the blissfully indulgent, everything-plus-the-kitchen-sink sensibility he brought to adventures like Big Trouble in Little China (1986) and even Ghosts of Mars (2001). Yet his return, with this relatively straightforward (some might say routine) ghost story set in a small-town psychiatric hospital, gives cause for modest celebration: Carpenter remains a master of atmospheric chills, ratcheting up the tension around Amber Heard's incendiary heroine before tossing her into the ethereal abyss. (TBA)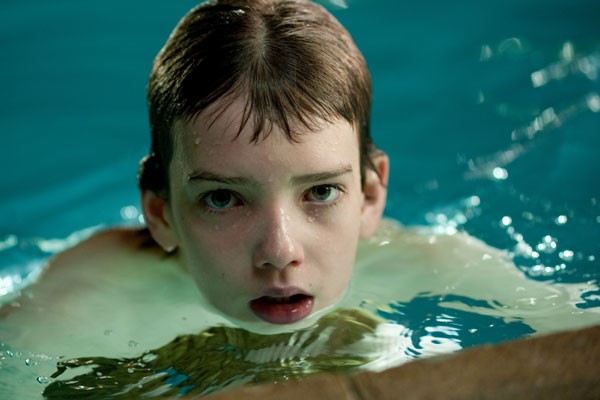 Let Me In
Though the roar of fanboy discontent stirred by the announcement of an American remake has since died to a murmur, those haunted by Tomas Alfredson's 2008 Swedish import Let the Right One In, about the complicated friendship between a bullied 12-year-old and a childlike vampire, remain wary of Hollywood tampering. They needn't. Matt Reeves' tender, stylishly shot retelling, highlighted by two of America's most promising young actors in Kodi Smit-McPhee (The Road) and Chloë Moretz (Kick-Ass), never strikes a false note. (Oct. 1)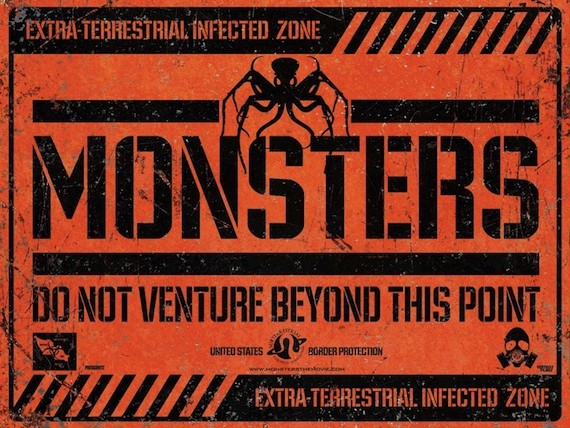 Monsters
"It's like a cross between Jurassic Park and District 9," a wide-eyed fan excitedly whispered to me before a screening of Monsters, Gareth Edwards' big-screen directorial debut. Such comparisons have run rampant since the alien-invasion thriller debuted at June's Edinburgh Film Festival, and neither seems adequate. Made on a $15,000 budget, Monsters is a far more modest production than Spielberg's lavishly constructed dinosaur adventure, and the allegory underlying its account of the struggle between man and extra-terrestrial seems more of a stretch than District 9's apartheid-inspired fable. Still, Edwards' trek through a world ravaged by intergalactic visitors is surprisingly thoughtful and tense throughout. (Oct. 29)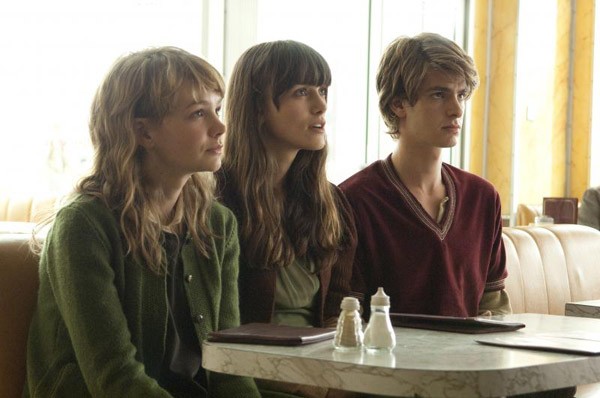 Never Let Me Go
Mark Romanek's bewildering adaptation of Kazuo Ishiguro's dystopian coming-of-age fantasy contains scenes of such raw emotion that it's no wonder some have hailed it a masterpiece. And the plaintive performances of Carey Mulligan, in her first starring role since last year's An Education, and Spider-Man-to-be Andrew Garfield, heighten the illusion. Yet what we're left with, in this morbid story of clones raised to donate their vital organs to the point of "completion" – a cold euphemism for death – is a clinical melodrama that raises more questions than it answers. (Sept. 24)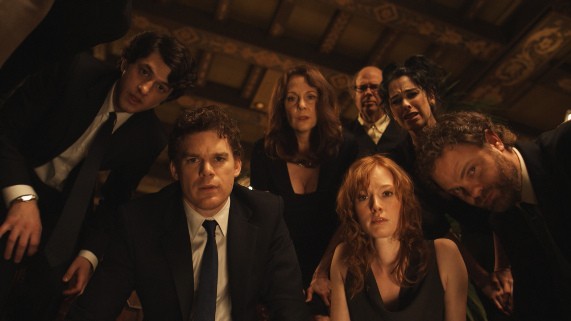 Peep World
Still waiting for the Arrested Development movie? Try Peep World, Barry Blaustein's black comedy about a dysfunctional Hollywood family reuniting to celebrate the 70th birthday of its absentee patriarch (Ron Rifkin, of TV's Brothers & Sisters) and reeling from the publication of a tell-all novel exposing their many indiscretions. The long-awaited showdown between Rifkin's brutally unsentimental father and his feuding children (engagingly portrayed by Michael C. Hall, Sarah Silverman, Rainn Wilson and Parks and Recreation's Ben Schwartz) lends welcome weight to an otherwise scattershot farce that coasts on the substantial charm of its cast. (TBA)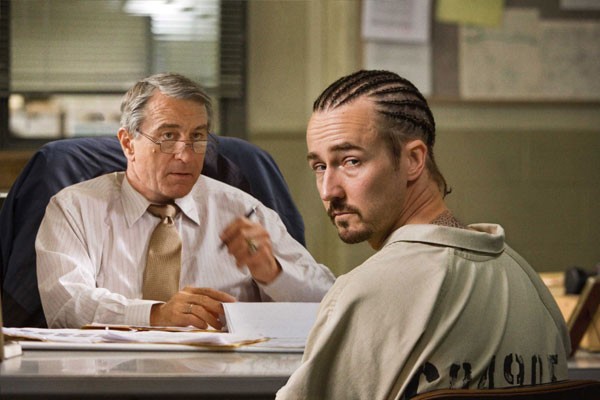 Stone
Jack Mabry (Robert De Niro) has checked out. A Michigan parole officer who counsels incarcerated cons trying to get years shaved off their sentences, he sits impassively behind his desk, brusquely interrogating his charges but deaf to their answers. That changes when Stone (Edward Norton) saunters into his office, all attitude and zero accountability. That changes, too, as Stone undergoes a gradual spiritual awakening, and Jack, dangerously indulging his most self-destructive vices, finds himself empty and alone, imprisoned in a convoluted nightmare of his own creation. (Oct. 15)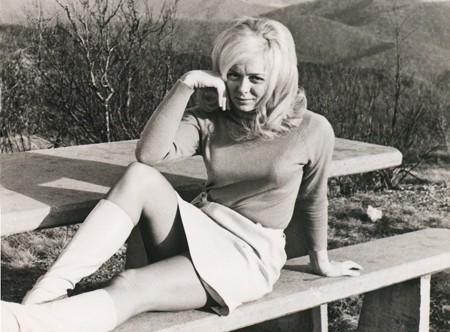 Tabloid
The name Joyce McKinney doesn't mean much in America, but in England, the former Miss Wyoming became a media-created superstar during the late '70s for kidnapping a Mormon missionary, chaining him to a bed and allegedly forcing him into a sexual relationship. McKinney, who retreated from the spotlight only to re-emerge three decades later after her pit bull was cloned by Korean scientists, is the laughably eccentric subject of Errol Morris' new documentary, a hugely entertaining chronicle of the "barking mad" beauty queen and the men she ensnares in her tangled web. (TBA)
Tamara Drewe
Who is Tamara Drewe, the surgically enhanced siren at the curiously cold heart of Stephen Frears' new comedy? Even by the end of her strange, confused journey, we're not sure how to feel about her, much less what she's learned from her casual seductions of men seemingly unworthy of her time or ours. For Frears, whose previous offerings include The Grifters (1990) and High Fidelity (2000), this is slight stuff, but Gemma Arterton and Dominic Cooper (The History Boys) make the most of it with spirited turns as the titular femme fatale and her self-obsessed rock-star boyfriend. (Oct. 15)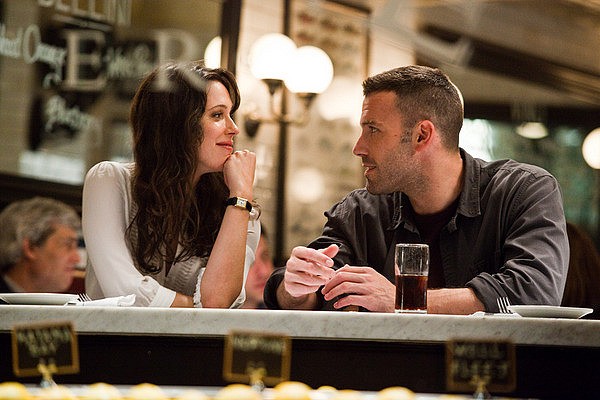 The Town
The boy from the wrong side of the tracks falling for the girl who brings out the best in him is a familiar story, but The Town, starring Ben Affleck as Doug MacRay, a bank robber itching to go straight, makes it work. Based on Chuck Hogan's novel Prince of Thieves, the movie finds Affleck, who also directed and co-wrote the screenplay, mining his Boston hometown for potent pulp fiction. If it lacks some of the provocative ambiguities that made Gone Baby Gone, his 2007 adaptation of the Dennis Lehane novel, so satisfying, his follow-up holds its own with crisp dialogue and a disquieting aura of danger, most palpable when Jeremy Renner is on screen as Doug's loose-cannon best friend. (In Theaters)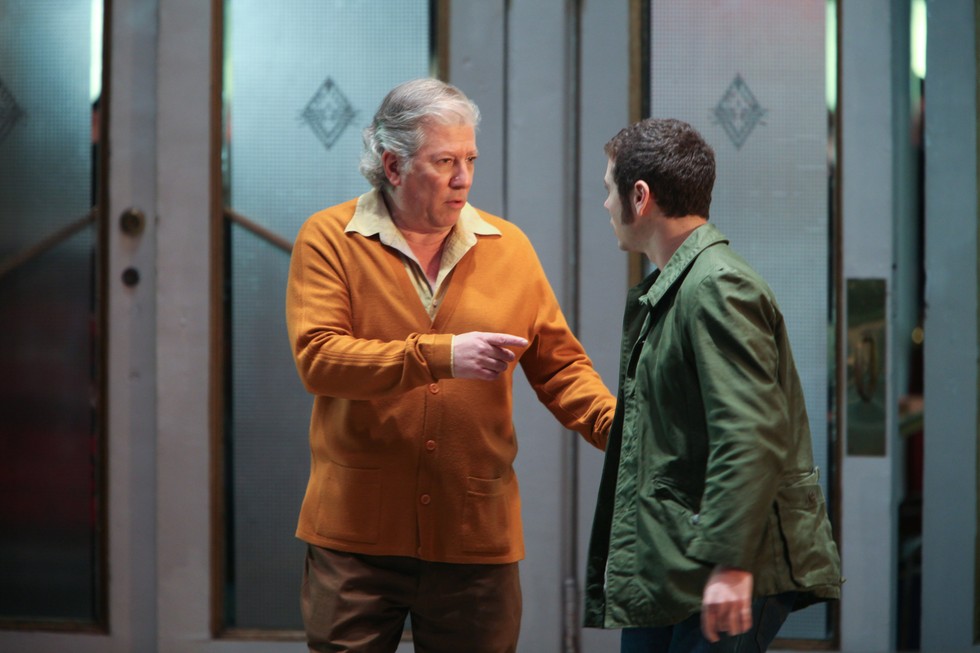 White Irish Drinkers
Ghost Whisperer creator John Gray's semi-autobiographical coming-of-age drama, set in blue-collar Brooklyn circa 1975, takes a few delightfully unexpected turns en route to a bittersweet finale that finds our hero, 18-year-old aspiring artist Brian Leary (Nick Thurston), embracing the creative potential he hides from his proudly working-class friends. If his story sounds familiar, the performances of Geoff Wigdor (Sleepers) as his rough-and-tumble older brother and Stephen Lang as his hard-drinking father give Drinkers the level of gravitas it means to attain. (TBA)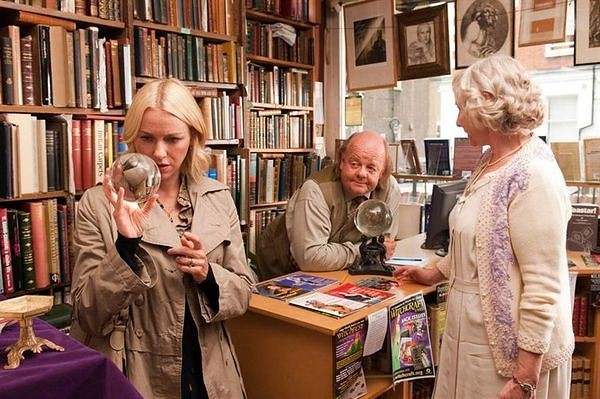 You Will Meet a Tall Dark Stranger
Woody Allen returns to London for this wryly humorous drama in which sparring married couples – Alfie (Anthony Hopkins) and Helena (Gemma Jones, brilliant); their daughter Sally (Naomi Watts) and flash-in-the-pan novelist Roy (Josh Brolin) – retreat from reality to chase foolhardy fantasies. Allen's potent ensemble cast, also featuring Slumdog Millionaire's Freida Pinto as Roy's on-the-side love interest, invigorates the director's typically sharp writing, but like most of his latter-day films, Stranger seems a slight addition to his ever-expanding oeuvre. (Oct. 1)
DON'T MISS A BAY AREA BEAT! SUBSCRIBE TO OUR NEWSLETTER.