Originally published on CaliforniaHomeDesign.com
Looking for Wine Country's newest hot spot? Ari and Dawnelise Rosen return to basics with their new eatery Campo Fina, which opens today, June 18. The casual sister to the wildly popular Scopa Restaurant, Campo Fina sits right around the corner on Healdsburg Plaza. Defined by wood and masonry interiors, the space mirrors the timeless Italian flavors on their small plates menu.
Ari, who designed both restaurants, took advantage of the larger Campo Fina space, which features an outdoor dining area and 65 seats. To highlight the historic building, he opted to use wood and brick as the primary materials and then installed plenty of retro lighting to elevate the restaurant.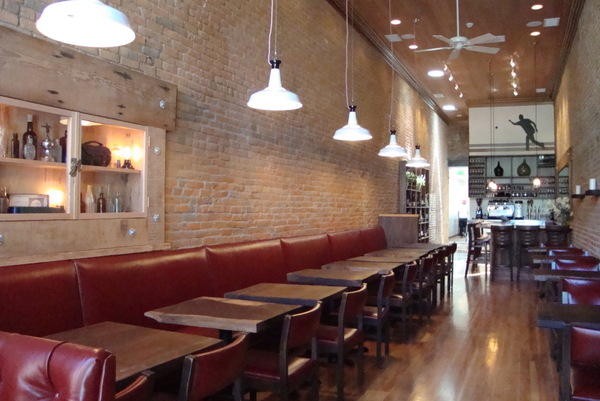 Click here to read more about the brand new Campo Fina!