This is our weekly guest-blog post from the moms behind Red Tricycle, a site that focuses on the "lighter side" of parenting. Every week, they'll be bringing us their picks of stuff to do around the Bay Area with kids. Read the full article here.
Museums are always a favorite way to spend an afternoon – set your sights on a living
 museum, where everything on display has its place in nature. The UC Botanical Garden is one such location, with over 13,000 different kinds of plants spread across 34 acres. And this Berkeley garden has oodles of fun stuff in store, especially for families.
Go: Year-round. The garden is open daily from 9:00 am to 5:00 pm. (It is closed the first Tuesday of the month and on major holidays.) The garden hosts a monthly stroller walk the second Wednesday of the month for parents and kids three and under. Tour the garden then set the little ones free on the lawn for games and snacks. Read more....
Approximate travel time: About a 10 minute walk from the North Side of the U.C. Berkeley campus.
What to see: Short on time and want to hit up the best gardens for the younger set? The most popular gardens for kids are The Japanese Pool in Asia, The Crops of the World Garden, and the Herb Garden. Kids may cross over the stepping stones of the Japanese pool, spying water creatures like newts, water striders, and garter snakes among the lotuses and lilies. Read more....
Possible lunch spots: Bring your own lunch to enjoy at the garden's picnic tables or lawn. Choose from a medley of eats in the Gourmet Ghetto on Shattuck, from The Cheeseboard pizza to Gregoire. Read more....
How to dress: Comfy clothes with layers to peel on or off and walking shoes.
Need to know: Education Program Coordinator, Christine Manoux, reminds us that the garden is a living museum and not a park. So kids who love to touch and wander must be guided to stay on paths and leave nature in it's place. Read more....
Bonus: Afterwards, hit up nearby Habitot or take a ride on the Tilden Park steam trains or carousel, or pet the animals at Little Farm.
Cost of trip: Prices are low, ranging from $2 to $9. Children under 5 are free. Park at the U.C. lot across the street for $.75 the first half hour, and $.50 each half hour following the first hour.
More This Week from Red Tricycle: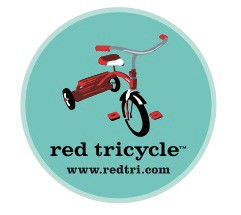 Bay Area's Best Family-Friendly Dim Sum Restaurants
15 Easy and Fun End Of Summer Kids Activities