By
Recipe for a sizzling barbecue spot: abundant grilling sites, great views, hiking trails, and a warm swim-friendly waterfront. Heart's Desire Beach in Tomales Bay State Park delivers the goods. There Barbecue at Hearts Desire Beachare a few prime picnic sites right on the sand, but just a couple of minutes up the Johnstone Trail is a secluded grilling nirvana: a dozen picnic tables and barbecues overlooking Tomales Bay. Light the charcoal and watch kayakers paddle by as plumes of barbecue smoke tempt your appetite. Later, work off your feast with a half-mile stroll on Johnstone Trail to nearby Pebble Beach, or just relax while basking in the scent of surrounding pine trees. Whatever your heart desires.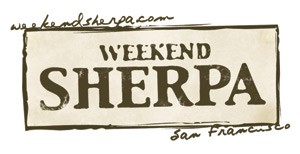 For directions and more information on Heart's Desire Beach click the link. Subscribe to Weekend Sherpa's free weekly email about accessible outdoor adventures in Northern California.
DON'T MISS A BAY AREA BEAT! SUBSCRIBE TO OUR NEWSLETTER.