By
Snagging a good campsite among Bay Area redwoods is about as easy as getting a parking spot in North Beach. But head to Butano State Park and, with a little help from a hike, the odds swing heavily in your favor. Butano is a park less traveled, and a 5.5-mile hike-in leads to a sweet reward: a tranquil trail camp among redwood trees. Make your way by heading up lush Jackson Flats Trail and exposed Canyon Trail. It's a bit of a climb, but the effort is worth the huff and puff. Butano's Trail Camp was just cleaned spic-and-span by the Boy Scouts (they even added log tables to most of the sites). Most of the sites are the size of a studio apartment—but #8 is more like a two-bedroom! Camping under a thick redwood canopy limits big vistas, but only half a mile away there's an abandoned landing field with clear views all the way to the ocean. Bring a blanket and flashlight and watch the sun set from 1,700 feet before returning to your tranquil, tree-roofed retreat in the woods.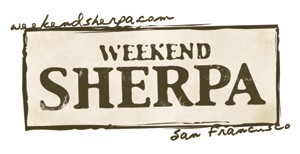 Directions and more information on Butano State Park trail camp can be found at Weekend Sherpa. Sign up for their free weekly email about accessible Bay Area hikes and outdoor adventures.
DON'T MISS A BAY AREA BEAT! SUBSCRIBE TO OUR NEWSLETTER.