By
With the motto "If it's smokin', we're open" Pacifica's Gorilla Barbeque is a glorious dedication to the fine art of grilling meat. Chances are good you'll stand in line for 15 minutes before getting to the order counter. Then, you better be fast! Pork ribs, beef brisket, pulled pork, or chicken?! Place your order, and step aside; a whole lotta barbecue is coming your way. Established by two Pacifica natives, the big orange boxcar on Highway 1 has been churning out choice grilled meats since 2006, even landing a spot on the Food Network. You can eat at one of the on-site tables, but we recommend driving a few minutes to an ocean-side park for the feast, followed by a short walk to sweeping Mori Point (the location for the famous car-flies-over-cliff scene in Harold and Maude). Peering down from the cliffs, the Pacific transitions from shallow turquoise to deeper blue to rich navy. Hang out for a while and head back the way you came. Good way to digest the experience.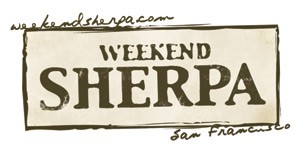 For directions and more information on Gorilla BBQ click the link. Subscribe to Weekend Sherpa's free weekly email about accessible outdoor adventures in Northern California.
DON'T MISS A BAY AREA BEAT! SUBSCRIBE TO OUR NEWSLETTER.