By
The best way to get fresh fruits and vegetables is to go straight to the source. And at Brentwood's 150-acre Smith Family Farm the u-pick season is always on. Summer is filled with cherries, boysenberries, plums and peaches; fall brings walnuts, pomegranates, persimmons, pumpkins and apples. Grab a pail, stroll through fruit and vegetable crops, and pick to your taste buds' pleasure. Stay awhile. At the end of the property there's a large picnic ground with a table and hay bales for seats. U-pick when to go: The farm's open year round.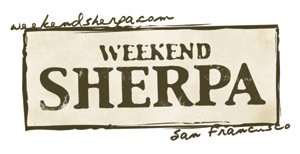 Directions and more information on Brentwood u-pick farms can be found at Weekend Sherpa. Sign up for their free weekly email about accessible Bay Area hikes and outdoor adventures.
DON'T MISS A BAY AREA BEAT! SUBSCRIBE TO OUR NEWSLETTER.