By
Farmers markets are like fingerprints: no two are exactly alike. Some are large and filled with action; others are small and more subdued. Santa Cruz's Westside Farmers Market falls delightfully in the middle. What it lacks in size it makes up for in variety. Locals check off their grocery list at spryly named farms like Happy Boy, Twin Girls, and Dirty Girl. Fill your bag with must-have-been-picked-just-hours-ago produce. (Scoop up as many heirloom tomatoes as you can!) But it's not just the fruits and veggies: Companion Bakery offers inspired creations like lavender white-chocolate scones. The Santa Pasta Factory sells gourmet ravioli like pear and pecorino (pumpkin is also popular—get it before it's gone!). Hungry on the spot? Grab a slice of gourmet pizza from Uncle Ro's or order a hot and fresh gordita from a Mexican food stand that's unnamed. Take a seat under the large patio umbrellas in the center of the action, and kick back to live music. Who's ready to eat?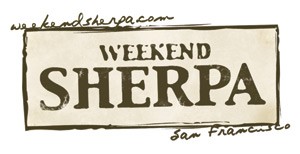 Directions and more information on Westside Farmers Market can be found at Weekend Sherpa. Sign up for their free weekly email about accessible Bay Area hikes and outdoor adventures.
DON'T MISS A BAY AREA BEAT! SUBSCRIBE TO OUR NEWSLETTER.