Want to feel and look your best? That requires a whole arsenal of health and wellness resources. Luckily, the Bay Area has tons to offer—and we've curated the best of them for you. Here are our picks for the yoga and fitness classes, healthy foods, healers, and more.
(From the editors: This guide was originally published in January 2017 and has been updated to reflect the latest news and closures.)
Get Cracking: The Best Chiropractors, Integrative Medicine, Healthy Dentists + Holistic Vets in the Bay Area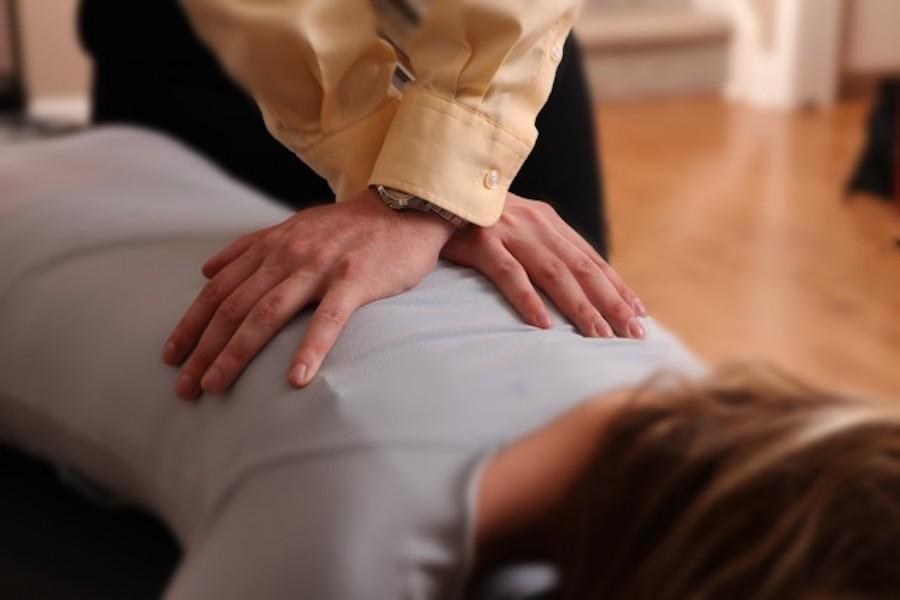 (Courtesy of Chiro-Medical Group)
CHIROPRACTORS ARE THE NEW GP
Once upon a time, the chiropractor was simply good for a crack. But with a surge in integrative practices, and specialties ranging from nutrition to physical therapy to neurology, modern chiro offices are one-stop wellness shops. Chiro-Medical Group (One and Three Embarcadero Center, FiDi) brings to the table wizards of medicine, chiropractic, physical therapy, massage, nutrition, and athletic training for a 360 approach to care. Marathoners and mountain climbers trust Lisa Covey and her team at FitWell Chiropractic Sports Medicine (900 Noe St., Castro) to cure acute injuries and chronic nuisances through a menu of offerings that includes Active Release Technique (ART), functional rehab, massage therapy, and even Pilates. At Union Square Chiropractic (450 Sutter St., Ste. 825), Jacalyn Buettner (aka Dr. B.) practices an inside-out approach, offering detox programs as well as Designed Clinical Nutrition, which utilizes whole-food supplements to correct underlying deficiencies or imbalances. Folks with neurological disturbances—think migraines, dizziness and vertigo, and concussions—will love certified chiropractic neurologist Dr. Josuke Tanaka (1904 Franklin St., #705, Oakland), who, in addition to brain-based rehabilitation, also focuses on sports injuries, diet planning, and health coaching. Dr. Steven Katz (220 Town Center, Corte Madera) is Marin's go-to for diehard yogis: In addition to his brand of chiropractic-meets-yoga therapeutics, Katz teaches courses on yoga posture alignment. Go on, show him your downward dog. Need an adjustment on the cheap? The teaching clinics at Bay Area chiropractic colleges offer discounted care: Life West Chiropractic College's Monte H. Greenawalt Health Center (25001 Industrial Blvd, Ste. B, Hayward); Palmer Chiropractic Clinic (90 E. Tasman Dr, San Jose).
THE BEST OF ALL WORLDS: INTEGRATIVE MEDICINE
There may come a time when you need to bring out the big guns (knock on wood). For folks with more serious health concerns who may also be wary of the medical establishment, these practices marry the best of Western, alternative, and precision techniques. 7x7 editor in chief Chloé Hennen swears by the wisdom of Dr. Ahvie Herskowitz, founder of Anatara Medicine (1700 California St, Ste. 250, Pacific Heights), who's helping her overcome Lyme disease by way of multi-pass ozone therapy. Anatara also offers various intravenous therapies and low-dose chemotherapy, as well as naturopathic, regenerative, and genomic medicines. New York–based Parsley Health (600 California St, Chinatown) is now offering its membership-based services—including precision testing, stress management, health-coaching, and 24/7 access to medical records—to San Franciscans. West meets East at Dr. Michael Broffman's 30-year-old Pine Street Clinic (124 Pine St., San Anselmo), where the holistic approach to cancer treatment includes acupuncture and herbal protocols. Lighthearted Medicine's (1700 Montgomery St., Ste. 101, SoMa) married docs Molly and Bruce Roberts practice "psychospiritual" medicine, digging beyond your physical symptoms and into your childhood and life experiences in order to get to the heart of the matter. For integrative offerings in a more traditional setting, try Sutter's Institute of Health and Healing (multiple locations) or UCSF's Osher Center for Integrative Medicine (1545 Divisadero St., 4th Fl., Pacific Heights).
THE DENTIST'S OFFICE 2.0
Polishing up your pearly whites need not be a pain—modern Bay Area dentists are making the experience greener and more stylish. In San Francisco and Orinda, brothers Koopah & Koopah (490 Post St., Ste. 710 Union Square; and 96 David Rd., Ste. 6, Orinda) run a tight and smartly outfitted ship, with design-minded furnishings, cutting-edge technology (they can 3D print your next crown!), and a focus in cosmetic and restorative dentistry. Meanwhile in Berkeley, Transcendentist (3030 Ashby Ave., Ste. 101, Berkeley) lives up to its hippie name. Billed as the "very first green dentist office the country," this holistic practice uses only sustainable and nontoxic materials—think BPA-free mouth guards and low-radiation digital imaging. For an eco-friendly take on dentistry in the North Bay, make an appointment at Smile Marin (1000 S. Eliseo Dr., Ste. 202, Greenbrae), where Dr. Eric Zaremski may treat your teeth and gums with a painless application of bacteria-busting ozone.
ALTERNATIVE VETS TO THE RESCUE
Do unto your pets as you would do unto yourselves. Get thee to one of the Bay Area's most forward-thinking vets. SF's Healthy Pets Veterinary Hospital (373 West Portal Ave, Forest Hill) blends Western and holistic practices such as acupuncture, nutrition, and massage therapy to keep Fido in tip-top shape. Coastal Holistic (1830A Palmetto Ave., Pacifica) is a homey clinic offering animal chiropractic and herbal medicine. For pets with chronic pain, Creature Comfort Holistic Veterinary Clinic (2501 MacArthur Blvd., Oakland) offers electromagnetic therapy and prolotherapy. For pet owners in need of financial assistance, the SF SPCA (201 Alabama St., Mission; and 2343 Fillmore St., Pacific Heights) offers affordable care programs.