(Courtesy of rachelarias.com)
Wellness High: 5 Cannabis Cure-Alls (Without the THC)
By
If you know even a little bit about cannabis, you've probably heard these three magic letters: CBD.
You may even know a thing or two about cannabidiol, one of 85 active cannabinoids in the marijuana plant known for its anxiety- and inflammation-busting properties (it is also known to help with epileptic seizures and inhibit cancer cells). What's better, CBD has all the benefits of medical marijuana without the reality-altering effects of THC. In other words, not all weed is NSFW!
Here's a handful of our favorite CBD smokes and sweets available in the Bay Area.
High, Aunt Flo!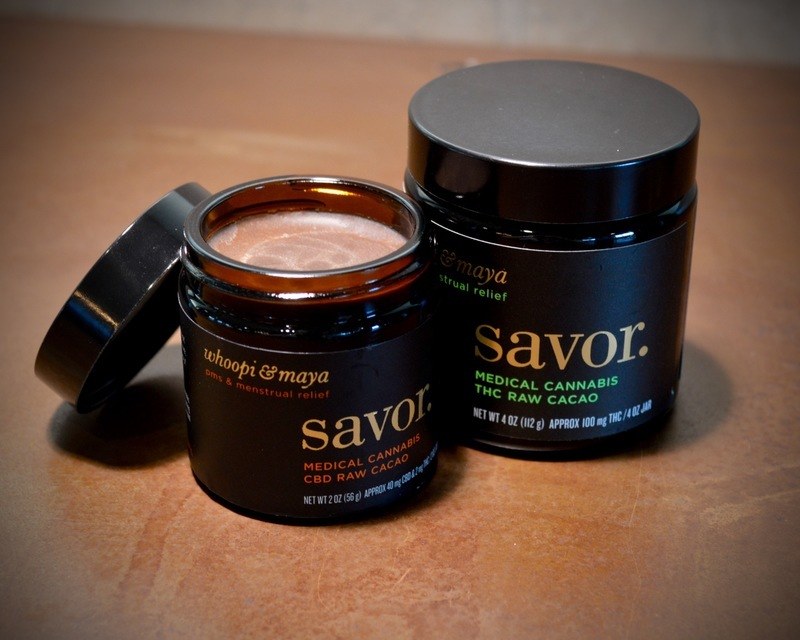 (Courtesy of Whoopi & Maya)
Cannabis worked for Queen Victoria's menstrual cramps, and, yas queens, most researchers agree it still works today.
Women-centric cannabis brands are proliferating in the age of legalization, and even celebs are getting in on the game. Last year, Whoopi Goldberg joined Maya Elisabeth, the celebrated founder of San Francisco–based Om Edibles, to launch Whoopi and Maya, a beautifully packaged line of bath salts and CBD-rich raw cacao to combat cramps, pains, and mood related to women's menstrual cycles. Go for the chocolate—it makes delicious hot cocoa—any time of the month. // Savor by Whoopi & Maya ($14-$25), whoopiandmaya.com
DON'T MISS A BAY AREA BEAT! SUBSCRIBE TO OUR NEWSLETTER.