By
Even larger than New York's Central Park, Golden Gate Park is iconic for its 1,000-plus acres of hidden meadows, waterfalls, lakes, redwood trees, gardens, museums and more. Here's your comprehensive to-do list in SF's beloved green oasis. 
Picnic at Shakespeare's Garden
Featuring only plants and flowers mentioned in the literature of the great English poet, Shakespeare's Garden is a hidden gem for romantic picnicking and reading. // golden-gate-park.com/garden-of-shakespeares-flowers.html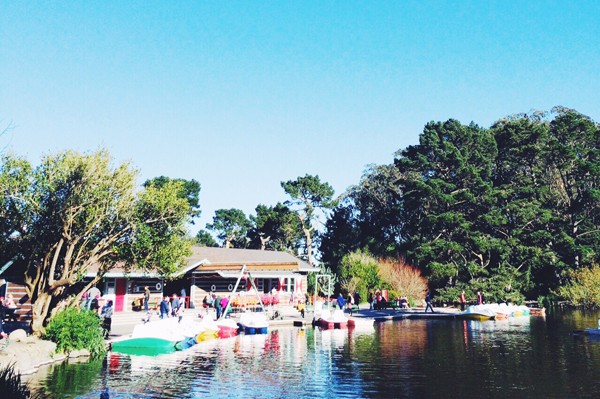 Paddle a Boat at Stow Lake 
Surrounding Strawberry Hill, Stow Lake is the perfect spot for a relaxed afternoon with a hint of nostalgia. Rent a paddle boat at the Boathouse, grab a hot dog or some ice cream, and float the day away. // stowlakeboathouse.com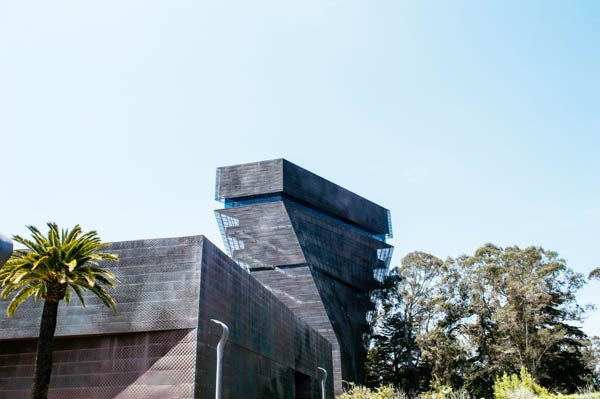 Visit the de Young Museum Tower
Museum entrance comes with a fee, but you can take in the sweeping views of the park and the city from the museum's tower for free. If you arrive by public transport, you will get a discount on your ticket to the museum itself. // deyoung.famsf.org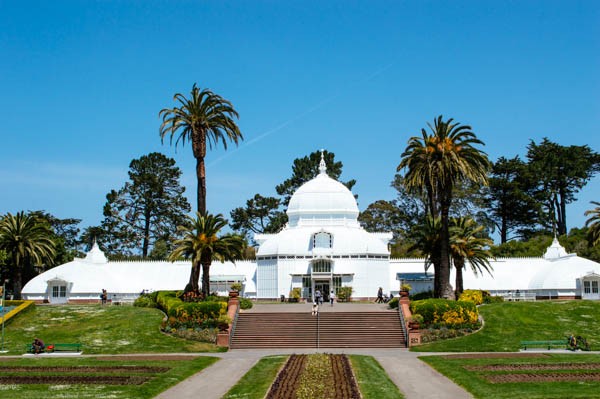 Stroll through the Conservatory of Flowers
For being the oldest building in the park, Conservatory of Flowers looks fresh as a daisy. Get a lesson in botanicals and exotic plants, while enjoying the humid greenhouse atmosphere. // conservatoryofflowers.org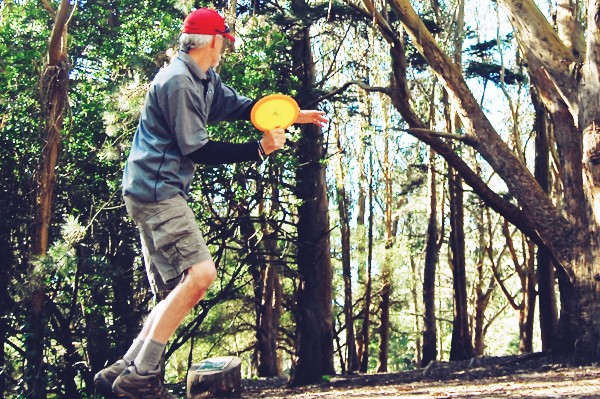 (Photo via Frisbee.net)
Frisbee Golf
Get active and throw the disc at this 18-hole course at Marx Meadow. Created and maintained by volunteers, the course does not require registration. Bring your own frisbee. // sfdiscgolf.org/golden_gate_park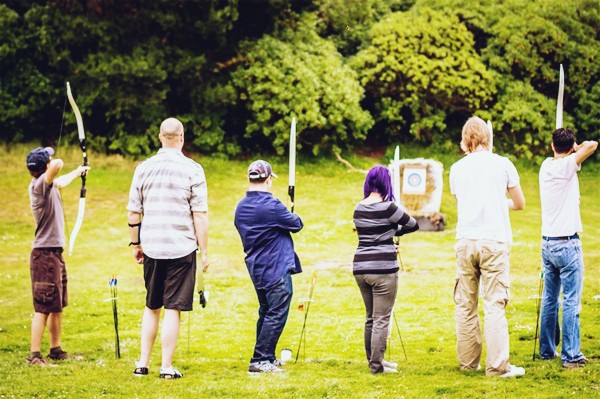 (Photo via EC+WND Pinterest)
Challenge Your Inner Katniss at Archery Field
See how good you are with bow and arrow at this archery range, open during park hours, where the shooting lanes are first-come, first-served. There is no staff, so you bring your own equipment or rent it at the nearby SF Archery Pro Shop. Check out the website for more information and free beginner classes. // golden-gate-park.com/archery.html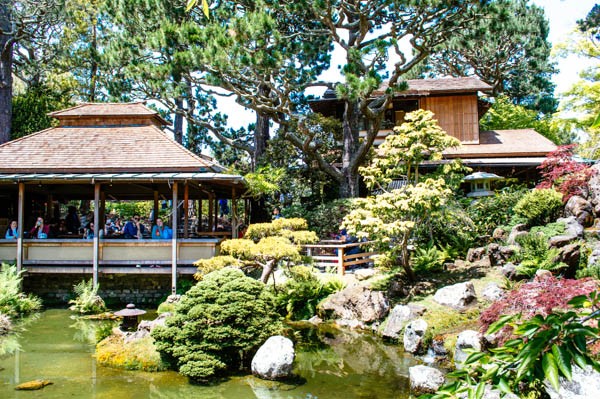 Have Tea at the Japanese Tea Garden
There are countless myths about who invented the fortune cookie, but it is widely believed to have been first served in the US back in 1894 at our own Japanese Tea Garden. Not much has changed since then. Have a sip and check out the bonsai trees. // japaneseteagardensf.com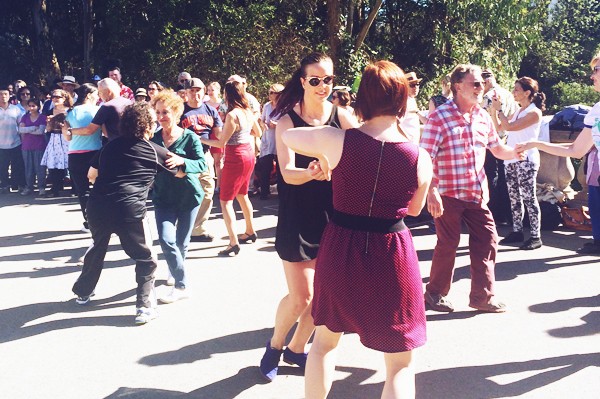 Lindy in the Park 
For 30 years, lindy hop enthusiasts have been gathering at the park every Sunday, sun or fog, at 11am to practice their moves and have a fun time with fellow dancers. Everyone is welcome to take a free class and find their inner Fred or Ginger. // lindyinthepark.com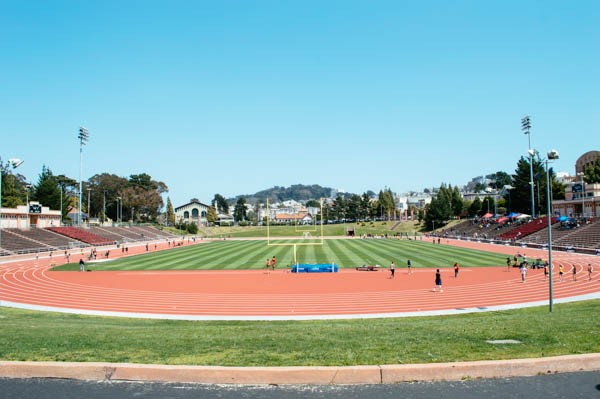 Run at Kezar Stadium 
Just do it—on the track around the football field. Kezar Stadium is open to the public 6am to 9:30pm. // http://www.golden-gate-park.com/kezar-stadium.html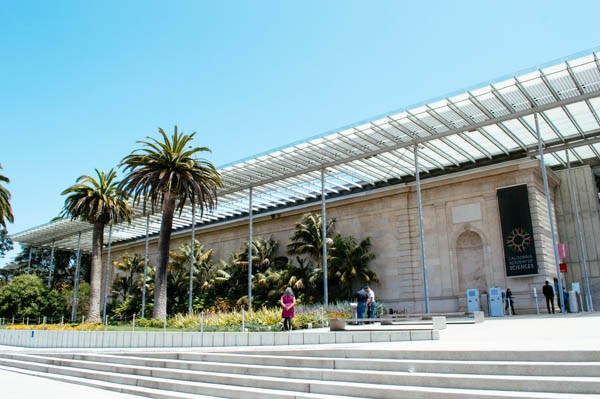 Geek out at California Academy of Science
The Academy of Science is a magic kingdom of natural history, exotic plant and animal life, geology, and many an A-ha! moment. For a grownup date, go on a weekday when the kiddos are in school. // calacademy.org/
DON'T MISS A BAY AREA BEAT! SUBSCRIBE TO OUR NEWSLETTER.