Our friends at Liquor.com call port the fruitcake of alcohol. Holiday guests will bring you a bottle and because few people know what to do with it, it gets shoved to the back of the liquor cabinet and forgotten. But they've dug up a very good reason for you to dust off that old bottle you've had and finally uncork it. Here's a recipe: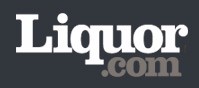 BRANDY SANGAREE
Contributed by Jerry Thomas

INGREDIENTS:
• .5 tsp Sugar
•  1 tsp Water
•  2 oz Brandy
•  4 oz Seltzer
• .5 oz Graham's Six Grapes Port (pictured)

Garnish: Nutmeg
Glass: Highball

PREPARATION:
Add the sugar and water to a highball glass and stir to dissolve. Add several ice cubes, the brandy and the seltzer, and stir gently to combine. Float the port on top by pouring it carefully over the back of a spoon. Garnish with fresh ground nutmeg.
For a recipe for USS Richmond Punch made with port, click here!