With their al fresco lifestyle, Wine Country chefs take their barbecue cooking seriously. So whatever your preference – wood or charcoal, rubbed, marinated, or basted, grilled or smoked – there's a 'cue for you. Lick your lips over these top picks for ribs, pulled meats, and all the extra goodies from beans to pickles.
Healdsburg Bar & Grill, Healdsburg

We all know that uber-chef Douglas Keane is the talent behind this boisterous burger house where tomatoes grow in wine barrels in the patio garden. But here's news: Keane recently introduced breakfast, featuring BBQ-y things like house smoked pork shoulder, hash, and gravy, or a chicken and waffle combo smothered in bourbon maple syrup, sausage gravy, and cayenne spiced pecans. Come back for lunch/dinner signatures like house smoked pulled pork with coleslaw, crispy onions, and barbecue sauce on a Costeaux French Bakery hoagie, Southern Pride smoked ribs with fried pickles, or the addictive, lightly breaded, fried bacon chips dunked in chipotle aioli.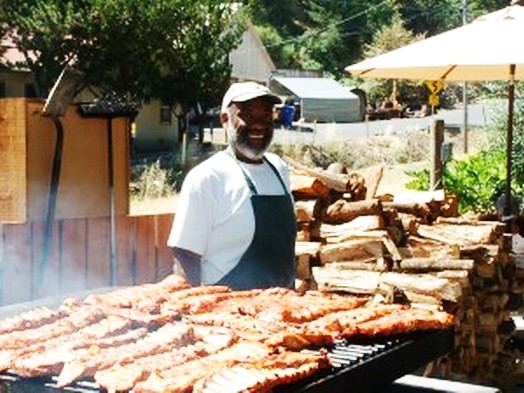 Buster's Southern BBQ, Calistoga
Yes indeed, that is Buster himself working over the giant oak fired grill in the parking lot, swallowed up by billows of smoke next to the shack-style setting where people eat at picnic benches inside and out. Pork ribs, sirloin tri-tip, pork loin, chicken, and hot links arrive slathered in peppery, vinegar sauce and served atop crunchy garlic toast. Sides include lusciously spicy chile beans or cooling coleslaw, perfect with an ice-cold beer or a thick, hand-scooped milkshake.
Smoakville, Napa
You're doing great if you can just find the place, in a former vacuum repair shop in an industrial park. But the crowds lead the way for chef Jonathan Bodnar's St. Louis ribs, hand rubbed with 20+ spices, doused in PBR beer and apple cider vinegar, then glazed with his secret recipe bourbon barbecue sauce before roasting over barrel staves. The Lexington-style pulled pork shoulder shredded sandwich is topped in a slightly sweet vinegar sauce and coleslaw, while a homemade rib dog is mounded with slaw, sauce, and homemade pickles. Every now and then, lucky diners score the special-order bacon chop, an enormous pork chop with the succulent pork belly attached.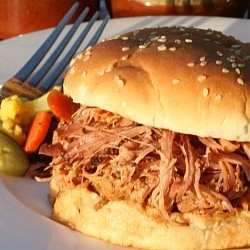 BBQ Smokehouse, Sebastopol
Chef-owner Larry Vito trained at the Culinary Institute of America Hyde Park, and cooked at top restaurants in New York and San Francisco including Stanford Court. But what really moves him is barbecue, so he set up shop in this tiny shack hidden next to a movie theater, where he works with a massive smoker out back, stocked with apple, oak, and nut wood. Eat on a porch with clear plastic walls, and feel free to get your fingers and faces messy with 14 to 20-hour smoked Texas brisket, North Carolina-style pulled pork, Memphis style pork ribs, and house-made chicken andouille. That true chef style comes through, too, with thoughtful wine pairings, and signatures like Drunk and Stoned Shrimp, soaked in whiskey-fennel marinade, and lightly smoked.
Schellville Grill, Sonoma
The little green cottage looks unassuming, but it brims with posh ingredients like Painted Hills Ranch Natural Beef, homemade red wine chipotle barbecue sauce, and hand-rub-herbed, slow braised porchetta. Tri tip comes smothered in coffee barbecue-wine-fruit sauce, a grilled cheese sandwich is elevated to extraordinary stuffed with barbecue pulled pork and caramelized bourbon onions, and at breakfast, the chicken fried steak goes first-class with chipotle tri-tip and smoked brisket gravy.