By
There may not be enough time to stuff yourself with beignets, booze, and beads on a work night, but you can still celebrate Fat Tuesday (Feb. 28) with a classic NOLA cocktail.
The Sazerac is a classic Southern cocktail. Traditionally made with rye whiskey, Peychaud's bitters, a twist of lemon and a swirl of absinthe, the preparation matters almost more than the drink itself. We rounded up the best bars with the patience and talent to mix a perfect Sazerac for your drinking pleasure.
Rye
For those new to the Sazerac, Rye is the perfect place to test the waters. The bartenders are talented, extremely friendly, and happy to talk you through the process as they make the drink in front of you. Rye's version of the Sazerac is well balanced with Rittenhouse Rye and a light absinthe rinse, perfect for sipping as a pre-dinner drink. // 688 Geary Street (Tendernob), ryesf.com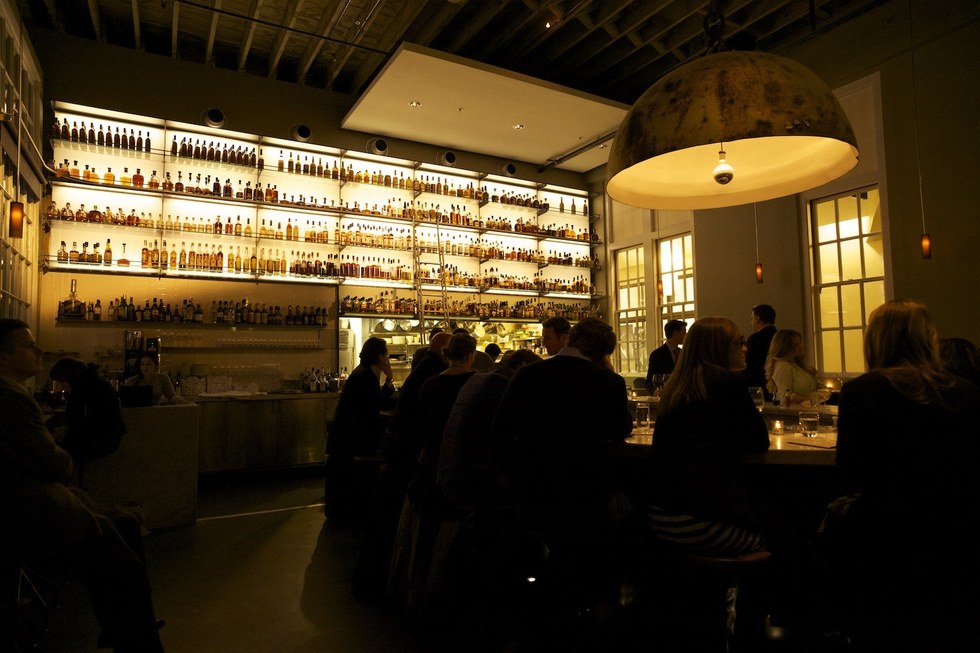 Hard Water
This New Orleans-inspired restaurant on the waterfront has been collecting whiskey for years. Order the Creole (their liberal take on the Sazerac) mixed with a dash of vermouth, or try the Bourbon Lift, made with St. George NOLA coffee liqueur, for a Happy Hour pick-me-up. // Pier 3 (Embarcadero), hardwaterbar.com
Boxing Room
Boxing Room's menu is filled with NOLA classics, including a killer Sazerac. With a hint of sugar to liven things up, sip on this casual cocktail after work tonight, or even with brunch on Sunday. // 399 Grove Street (Hayes Valley), boxingroom.com
Tradition
With a focus on classic American drinks through the ages, the Sazerac at Tradition is top-notch. You can expect a stiff, absinthe-fueled drink from the team behind Bourbon & Branch and Rickhouse, so make sure to snag a seat at the hanging bar if you plan to stick around. // 441 Jones Street (Tenderloin), tradbar.com

Wingtip
For an old-world experience as historic as the Sazerac itself, look no further than this private club/menswear store in the FiDi. Wingtip takes their cocktails very seriously. From the top-shelf quality of their whiskey to the shot glass of absinthe served alongside the Sazerac, Wingtip serves the ultimate treat-yourself cocktail this Mardi Gras. // 550 Montgomery Street (FiDi), wingtip.club
DON'T MISS A BAY AREA BEAT! SUBSCRIBE TO OUR NEWSLETTER.