Don't tell me you don't like jazz. You like music, don't you? You like art, right? That's all jazz is—musical art. Sometimes you can even dance to it. (Try dancing to a painting.) Like any kind of art, you're not going to like all of it, but there's got to be some part of it you get. It's people music. That's why it travels the world so well. Every generation in every culture has some form of jazz. We even had a Jazz Age in America, where conservatives worried that the decadence of jazz was ruining young people's morals. You've got to love that.
Sure, there's some complicated stuff out there, but it's not multi-objective optimization—that's hard. Jazz, not so much. If it's confusing you, relax. Jazz is easy. Jazz is cool. It's where coolness comes from. Sinatra was a jazz singer long before he started hanging out with the Mafia and playing up the whole king-of-the-world thing.
Jazz brings heat too. It's based on rhythm and groove. Which means you don't need to intellectualize it. You just need to feel it. Listen to the Ramsey Lewis Trio playing "The In Crowd." Just nod your head to the beat. My mom listened to that one a lot on Sunday afternoons when she took out her records. Ella Fitzgerald singing the Cole Porter songbook was another. You don't really think Taylor Swift gets down like that, do you?
I'm lucky because when I first started rocking out, it was to Ellington Live at Newport. That doesn't mean I don't get pop music, but as I've grown older, I find I don't need to get my gratification in a three-minute track. Despite what you just Tweeted about, neither do you. You're past the quick fix. There's nothing Rihanna's vibing that Billie Holiday didn't already say or Paula West can't.
No matter how much you love formula pop, don't tell me you don't find the unpredictable, meandering nature of jazz a little exciting. As Jazz Mafia frontman Adam Theis puts it: "Something quite different is going on than with Justin Timberlake or Lady Gaga, where every single live performance is exactly the same unless something goes wrong. With jazz it's the opposite."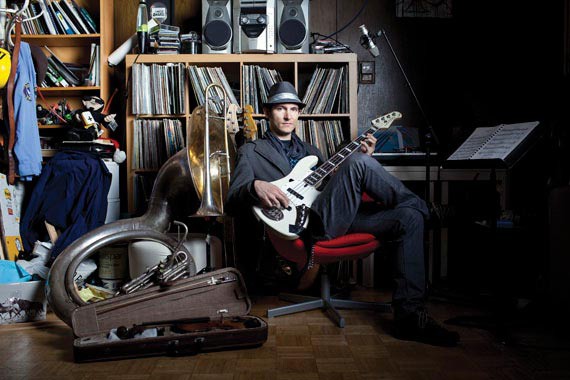 Adam Theis, leader of Jazz Mafia
Spontaneity is the essence of jazz. That's how it continually stays current. It respects history, but jazz is always present tense. That's how it lives. A pianist like Brad Mehldau has as much Radiohead and Beatles in his repertoire as he does Thelonious Monk. Composer and pianist Jason Moran will get together with Me'Shell Ndegeocello, and they'll turn old Fats Waller cuts into contemporary club music. The SFJAZZ Collective added Stevie Wonder to its list of great composers alongside Ornette Coleman. And if you've ever heard Coleman and thought, "How does anyone listen to that?" just know that people say the same thing about Joanna Newsom and Fleet Foxes.
Familiarity helps, but it's not essential. The more I listen to Miles Davis, the more I understand the places his music goes. Just like the more Picasso I see, the more I understand his Dora Maar portraits. But if that sounds tedious, just put on Davis's "Sketches of Spain" some Sunday morning. Trust me, you'll get it.
Saying you're not into Stan Getz or Joe Henderson playing bossa nova is like saying you're not into sex. If that's the case, you simply haven't heard enough.
Your chance to change that is coming, because you're in San Francisco. Oakland restaurateur Jack Knowles is full steam ahead on building Preservation Hall West, an offshoot of New Orleans' Preservation Hall that will sit spank in the middle of the Mission on Valencia and 19th streets. And nonprofit SFJAZZ is building a new performance space in Hayes Valley just for you. It's a $60 million stand-alone building dedicated to jazz, the first of its kind in the country. Architect Mark Cavagnero created the glass-enclosed structure, integrating the outside world with the music happening inside. At the building's center sits a flexible performing space accommodating between 350 to 700 listeners. Opening on the street and visible to passersby are lecture halls, rehearsal rooms, a digital studio lab, and a street-level cafe.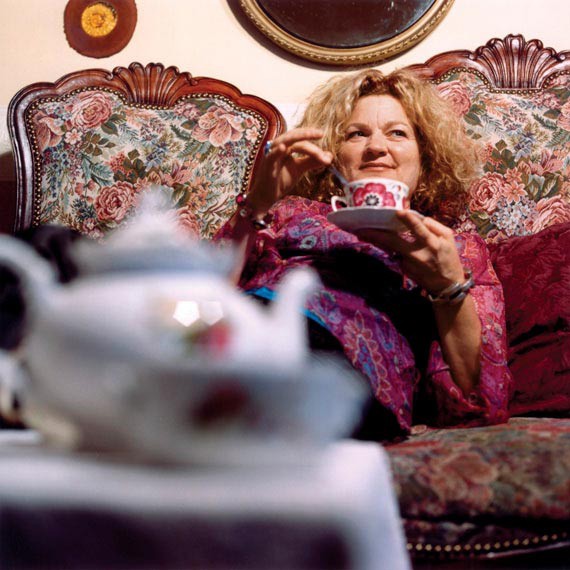 Clarinetist Beth Custer
"We're really trying to create a cultural environment where the music can rise up a bit," says SFJAZZ founder and executive artistic director Randall Kline. He happily debunks the notion that jazz has become a knotty, sit-down, intellectual puzzle. "There's some mistaken idea that jazz is not energetic, is not exciting, and requires this whole special skill set to understand," Kline says.
The word jazz means something, but the definition expands and mutates daily. The sage Duke Ellington once said, "It's all music." The same range that exists between Portishead and The Decemberists also exists between the Maria Schneider Orchestra and Dafnis Prieto Sextet.
"We're trying to subversively educate people about jazz but actually, it doesn't require much more than listening to it," Kline says. "What we're trying to do with the building is put it in an environment where it's easier to listen to."
When the center opens in October 2012, it will have a unique rotating artistic director program with five musicians curating, programming, and performing. Miguel Zenón, Regina Carter, and Jason Moran, all MacArthur fellows, along with Bill Frisell and John Santos, will each be responsible for two weeks of programming. They'll also work with outreach activities and attend listening parties.
SF-based novelist and philanthropist Robert Mailer Anderson becomes evangelical when talking about the impact of the SFJAZZ Center. Anderson is spearheading the fundraising that's already raised $42.5 million toward the center's $60 million goal.
"Let's have an art form that represents different ethnicities, cultures, and economic classes," Mailer says. "A lot of what [jazz music] is saying is that it's a sad and beautiful world, and we've got to figure it out so we can all get along."
If you can't feel where he's coming from, trust me: Go see it live, and you will.