By now, the holidays are in full swing and Christmas is right around the corner. Our stress levels start to rise as we race against the clock to finish everything from last minute holiday shopping to last minute sprucing and prepping for grand holiday dinners (and for most of us, it's way more than just 'sprucing').
Throw in trying to make New Years plans and all of the sudden, it doesn't seem like the most wonderful time of the year anymore. That's why we are suggesting a holiday detox plan. And it only will take a few hours out of your week. We know what you're thinking, "A few hours? Impossible."
Let us remind you that before the holidays is arguably the most crucial time to have a clear mind, boost your endorphins, and feel good.
From local workout activities, to simple spa treatments to the healthiest, vitamin-infused food and drink venues in the city, we have your guide to all of the resources you'll need to conquer the final holiday push and keep you glowing.
GET ACTIVE!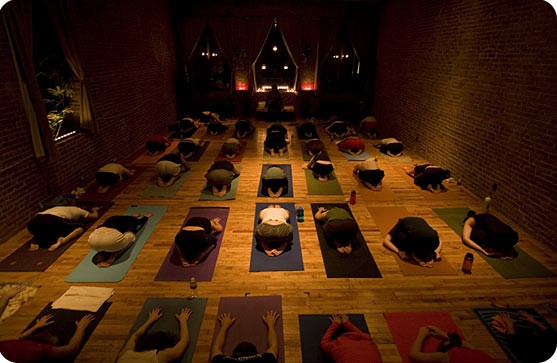 Photo via coastalpolitan.wordpress.com
Good news: This is probably one of the most schedule-friendly yoga studios in the city, with classes around the clock Monday through Sunday. The classes accommodate all levels, from first-timers to the advanced, and everything in between. And if you really want to destress, on Sunday evenings, they have a special candle-lit session during their evening classes. If you are worried about expenses during the season, chill. The classes are donation based. 2973 16th St., 5th Floor

Walk/Bike the Golden Gate Bridge
Yes, you've probably done this already.  Do it again, if not regularly. Sunny or foggy, spending some intimate time with one of our city's most popular icons is a zenful experience. What could be better than clearing your mind while taking in breathtaking views and the fresh ocean breeze?
Urban Running Trails
Get your workout on while touring San Francisco. We suggest these urban running trails if you're looking to get your regular jog in, but for the hardcore runners, we suggest using Run Map. This site will help you find great challenging routes all throughout the city.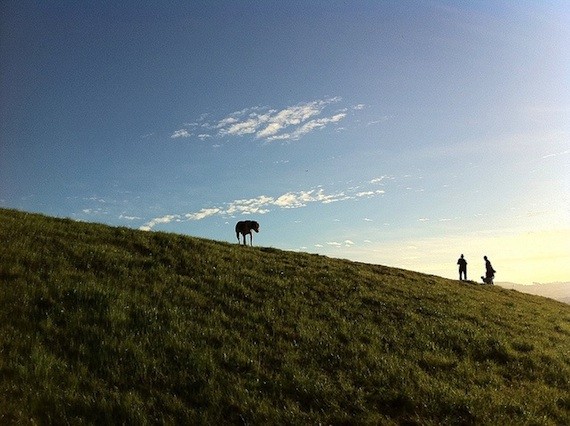 Photo via dwhartwig on Flickr
Hiking Up Bernal Hill
San Francisco is one of those rare cities in that it actually has gorgeous open spaces galore–otherwise known as nature. The hike up Bernal Hill will get your blood pumping in no time, and the view at the top is just the cherry on top. If you've got a dog to take along, even better. Need more motivation? Take your phone and take some pics–a perfect Instagram opp.
SF Bootcamps
Ready for some serious ass-kicking? Try Bootcamp SF, a rigorous, six week program that will get you in shape in no time. Though the current session is in its last week, we reccommend signing up for the next session which starts January 7, to start the new year off right. Oh, and did we mention that there are some gorgeous trainers?
GET HEALTHY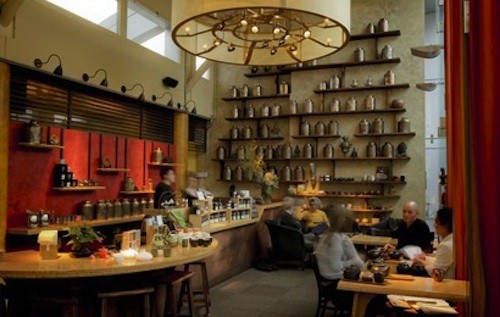 Photo via samovarlife.com
Samovar Tea Lounge
Treat your body to an extreme dose of antioxidants at any of the Samovar Tea Lounges, which have a host of rich, luxury teas to choose from. In tranquil venues around the city, (Yerbra Buena Gardens, Mission-Castro, Zen Valley) Samovar offers a break from the chaos of the outside world. "Slow down. Disconnect. Drink Tea," as their site says.
The Plant Cafe Organic
All the dishes at this modern and environmentally-friendly cafe are made with organic ingredients that come from local sources. They offer juice and soup cleanses, that will "boost the immune system," according to their site (and their housemade veggie burger is one of the best in town!) Depending on which location you go to, you can find a selection of delicious sandwiches, burgers, salads, smoothies and more, for decent prices.
Mixt Greens
Salads are pretty much it when it comes to eating healthy. Mixt Greens has us convinced that it is the go-to spot for salad junkies. Founded in San Francisco, they were voted to have the best healthy lunch by the San Francisco Chronicle and according to their Facebook page, they source "quality ingredients from locations close to our restaurants." Take a break from those fatty dips and sugar treats, and enjoy some healthy dishes that are eco-friendly.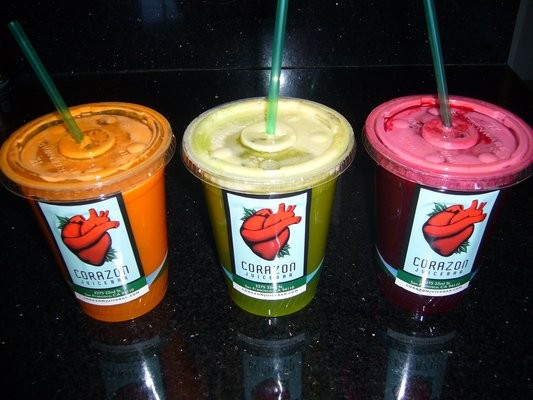 Photo via Yelp user Genevieve Y.
This Mexican-style juice bar in the Mission is run by an adorable mother and son duo. Free of artificial preservatives and sweeteners, these tropical blends are rich in antioxidants. They also have a wide selection of teas, juices and smoothies that are packed with fruits and vegetables and will revitalize you in no time. To shake it up, try their fruit-infused hot tea or Mexican hot chocolate.
KEEP CALM and CHILL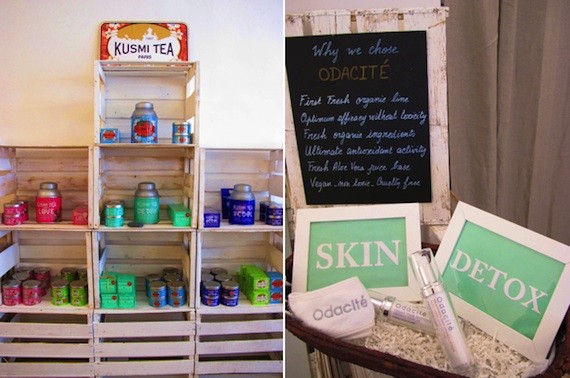 The Detox Market is a haven for products meant primarily to beautify and purify your being. From high-quality sunscreen and skin products, to tea, soap, jewelry, makeup and everything in between, the Detox Market pretty much has it all. Go ahead and order yourself an early Christmas present, we won't tell.
Ever notice how a walking into a space with a pleasant scent can immediately put you at ease? Life, a store in the Haight, specializes in scents and has a ton of them. Take your time and browse through their extensive collection of candles, incense and perfumes. It's all about adding aromatherapy to your steaming hot baths.
This adorable nail salon in West Portal has a manicure menu with prices that won't bust your wallet. They have manicure-drink combos that allow you to sit back and let your fingers be massaged–a perfect break from all that wrapping. With menu options like Cinnamon Dolce Latte, the Long Island Manicure, and the Coco Mudslide manicure, it's hard to choose just one.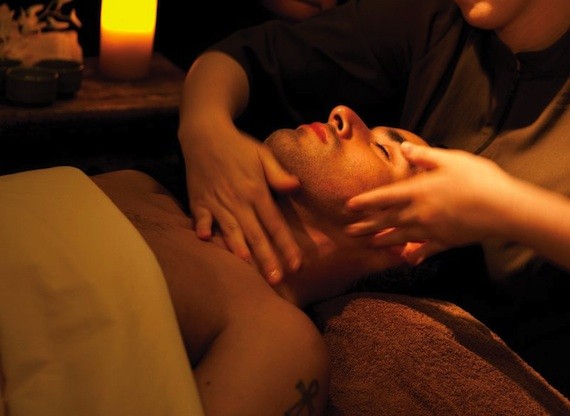 If you're looking for a more advanced spa treatment, try the communal baths at Kabuki Springs & Spa. This place is fully equipped with a hot pool, cold plunge, dry sauna, and steam room. To spice up your experience, the facilities are co-ed on Tuesdays, though sadly, (or maybe not so sadly) bathing suits are required.
With all the holiday chaos, you know how important it is to get your beauty sleep. Snoa Sleepwear was born in SF, and provides some of the softest, and most comfortable sleepwear out there for women, and is also made from eco-sustainable fabric. We recommend picking up something sexy and warm to help you stay a little warmer on those chilly San Francisco nights. We're sure your partner won't mind.
If you're really feeling daring, head to the float matrix for a full out-of-body experience into "nothingness." Though not for everyone, floatation (the process of being suspended in salt water the same temperature as your skin) allows you to get in touch with your conscience. With packages like the "stress reliever," "tension buster," and "complete detox," we recommend this for those in serious need of escaping reality for a while.
Wishing you happy (and healthy) holidays!