A few weeks ago, we asked you to nominate your favorite local charities to give seven of them a chance to win $700 from us. We'll be profiling each on our website. Don't forget to pick your favorite to be featured in our February issue!
Executive Director Ayesha Williamson is the only staff member of KEEN SF, an organization that works to provide children with disabilities a free chance to forget their troubles and just have fun through exercise and play, while gaining increased socialization, peer to peer contact and encouragement from their one-on-one matched volunteer Coach. Read on to see how KEEN SF is making a difference in hundreds of kids' lives in our city.
When did KEEN come to SF, and how'd you get involved?
We're celebrating our fourth birthday next week with a KEENGala. I joined KEEN in May and hit the ground running doing programs, organizing the gala, and trying to raise awareness. Before that, I worked for an international children's charity. It was a a lot of travel because I worked with four or five countries across three continents, and I wanted to take a step back.
The beauty of KEEN is that it's very hands-on and child-focused, so I get a better balance of work and family life. Now, on any given Sunday you can find me running around coaching kids in the gym.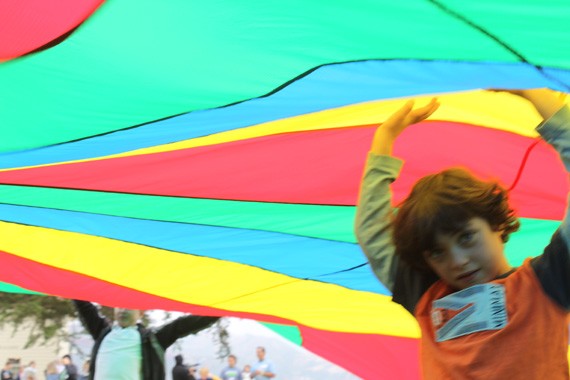 What are some common misconceptions about kids with disabilities that KEEN tries to address?
The misconception is that children with disabilities, physical or mental, are different. KEEN believes that a child is a child, and children should be encouraged to have fun, no matter what their age or cognitive abilities are. We're just providing an average experience where they can choose an activity that's not so structured. I like to call myself the Executive Director of Fun!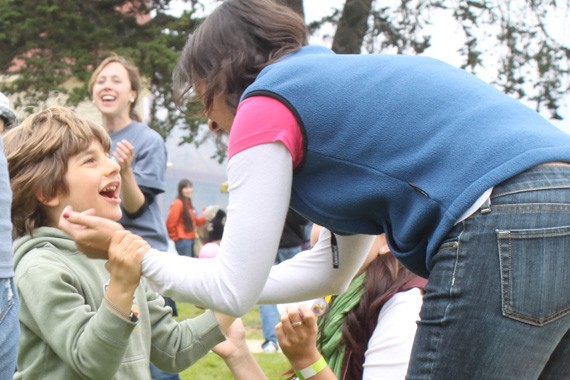 How do people get involved aside from donating?
You can sign up on our website to get involved on lots of different levels, whether it's being an intern or a volunteer coach. Having the coaches to provide the programs is our core need and because we provide them free of charge for families, we do all our fundraising in the community. It's great when companies come out to help. They become really invested in the cause.
It's all about resourcing the necessary funding and mobilizing the volunteers because they're the backbone of our organization. As the only staff member, I rely 100% on volunteers. KEEN San Francisco is an affiliate in a national organization and our goal is to one day grow to more of a KEEN Greater Bay Area, in addition to KEEN San Francisco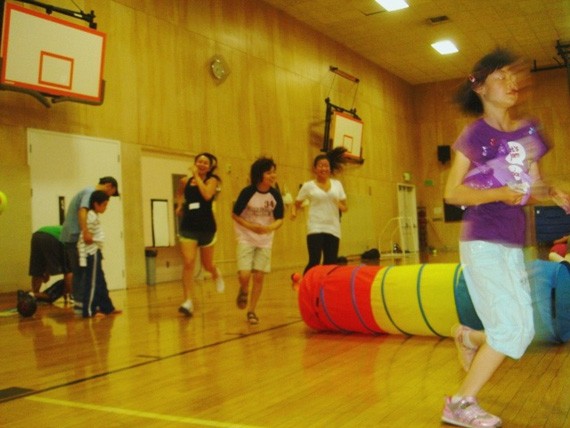 What are some of the most rewarding experiences you've had with the kids?
There was a boy named Brian. He was always standing at the door watching everyone and looking confused. He had trouble connecting with the other kids and coaches. All of a sudden, a coach came in, who happened to be the president of our board, Scott Wiley, and I don't know what it was. That day, he reached Brian, and Brian got on a scooter with jump ropes attached to it, and Scott was pulling him around the gym and he had this smile on his face! We had never seen him smile before that. It was such a huge breakthrough.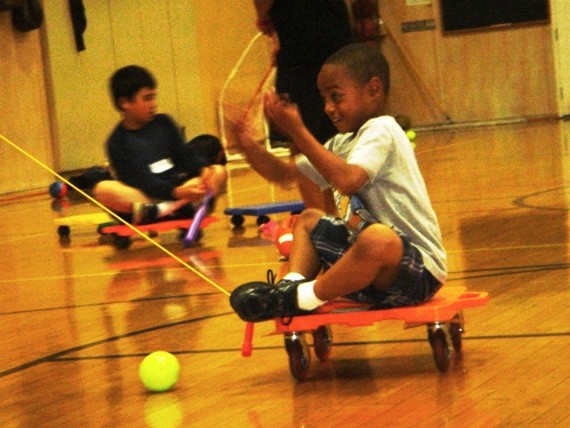 We also had a brand new mom to our program who came to our summer picnic on Crissy Field. We posted a bunch of photos on the website of all the kids from the picnic and her son was smiling in all of them. She was in tears on the phone with us because she didn't have a single picture of her son smiling. She was thrilled.