With its strong Sierra sun, enticing shoreline, and stunning natural beauty, Lake Tahoe is the perfect (and conveniently close) locale for a summer mountain getaway.
Whether you're looking for a picturesque beach from which to take a swim or paddle, a secluded cove, or even a panoramic trail that's sure to get the heart rate going, Lake Tahoe has you covered this summer.
---
​Emerald Bay State Park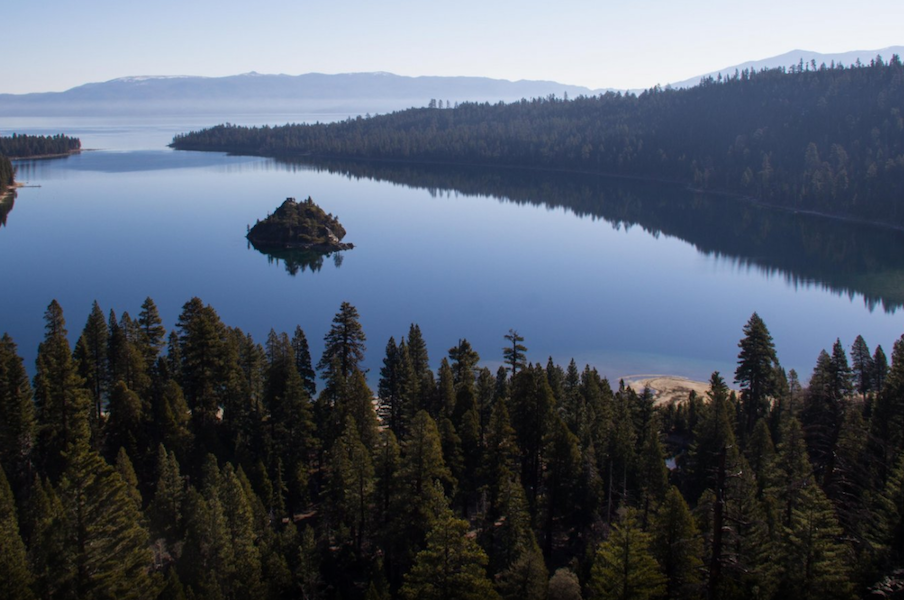 Aron Bosworth
Emerald Bay and its namesake state park are without question some of the gems of Lake Tahoe. Tucked into the southwest corner of the lake, the long bay opens up inside the narrow mouth at Emerald and Eagle Points, and its shimmering emerald green to azure blue waters beckon boaters, swimmers and hikers to explore its shoreline.

Adding to the natural beauty, Emerald Bay is surrounded by glacially carved granite peaks that rise steeply from the water's edge. Emerald Bay State Park is well known as the home of Vikingsholm, an impressive historic Scandinavian mansion turned museum, and the bay contains the only real island found in Lake Tahoe's waters. While Emerald Bay is accessible from May through September, you'll have to work just a bit to access park amenities. Most visitors walk a mile-long trail down to the main beach area at Vikingsholm or boat-in from elsewhere on the lake. Read more.