Stress and anxiety are common in our fast-paced, frenetic world. Anxiety affects 40 million, or 18 percent of the U.S. population, according to the National Institutes of Health. Meanwhile, stress has skyrocketed: 77 percent of Americans say they suffer from the physical symptoms of stress, while 73 percent say that mental stress is what gets them down.

There's no silver bullet for managing chronic stress or anxiety—treatments usually consist of counseling, medications and self-care techniques. However, sometimes these methods aren't enough, or folks just want other options. This is where cannabis comes in: The plant is yet another tool we have at our disposal to manage stress and anxiety. The hard part is figuring out what type of cannabis works for you.
---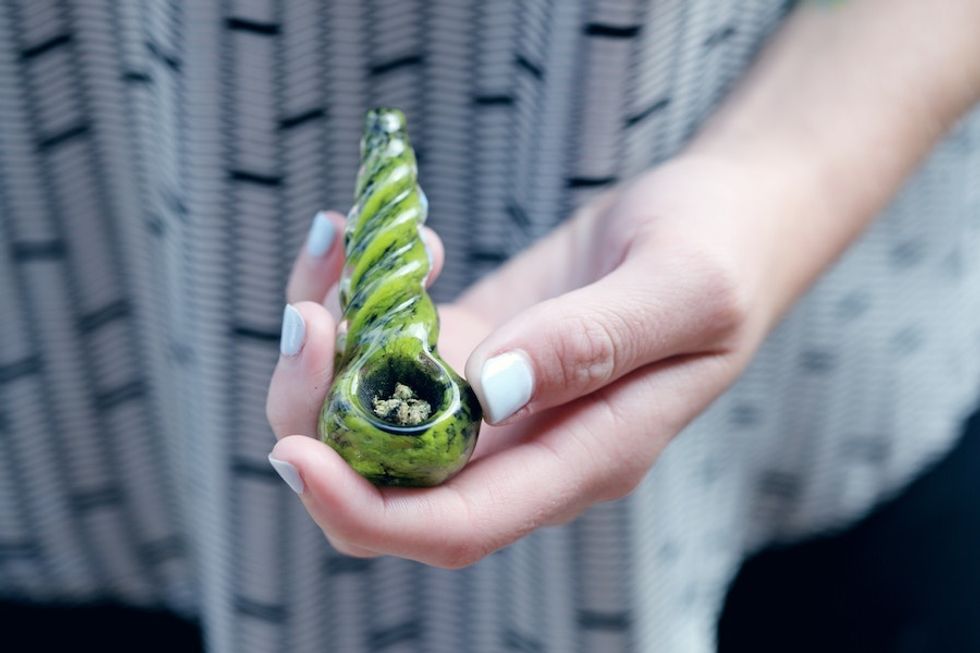 (Sharon McCutcheon)
Cannabis Can Calm the Physical & Mental Aspects of Anxiety & Stress

You may be wondering about the difference between stress and anxiety. The two are similar and interrelated, but actually comprise different situations.
Stress is a reaction we have in response to a stressor—some life event or situation that causes a negative response. This response might be anger, frustration, sadness or anxiety. Anxiety, on the other hand, is a state of worrying that isn't necessarily tied to an event (although it might be). This persistent sense of fear and dread is often—but not always—a symptom of stress. Symptoms from anxiety and stress can be painful and even debilitating, but cannabis can help.
Marijuana helps with many of the painful symptoms of stress and anxiety by:
* Relaxing muscles
* Easing chronic pain
* Reducing nausea
A 2015 study in the American Journal of Health-System Pharmacy found that "substantial numbers of military veterans with post-traumatic stress disorder use cannabis or derivative products to control their symptoms, with some patients reporting benefits in terms of reduced anxiety and insomnia and improved coping ability."
This makes a lot of sense when paired with new research that shows cannabis actually reduces reactions to stress. In one study, patients were given stress tests, some using cannabis and some not. Those consuming cannabis not only reported having less stress during the test, but were also found to have lower levels of cortisol—the stress hormone—in their blood.
5 Cannabis Products for Stress & Anxiety
The only way to figure out what type of cannabis works for you is to experiment with a variety of products and consumption methods. Of course, sometimes it's hard to know where to start. So, we've come up with a shortlist of cannabis products that we find help beat stress and anxiety—all of which can be delivered to your door via HelloMD's new delivery service.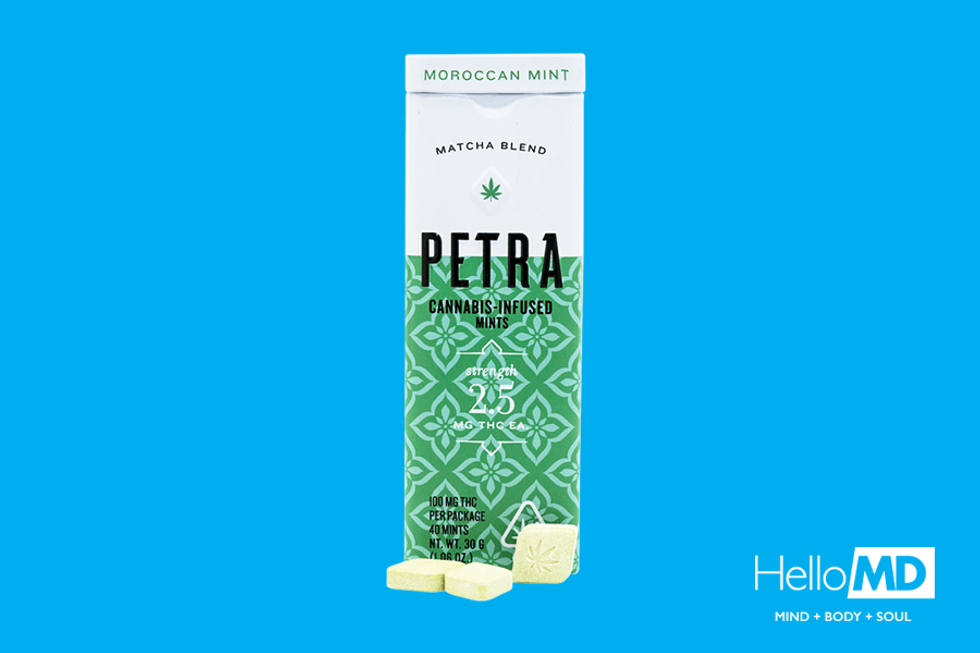 Kiva's Petra Mints: These discreet, tasty little mints are perfect for microdosing, which is a great way to get the therapeutic effects of tetrahydrocannabinol (THC), with little to no psychoactive effects. At 2.5 mg of THC per mint, it's easy to control your marijuana dosage; start with one and see how you feel; pop another if it's not quite enough.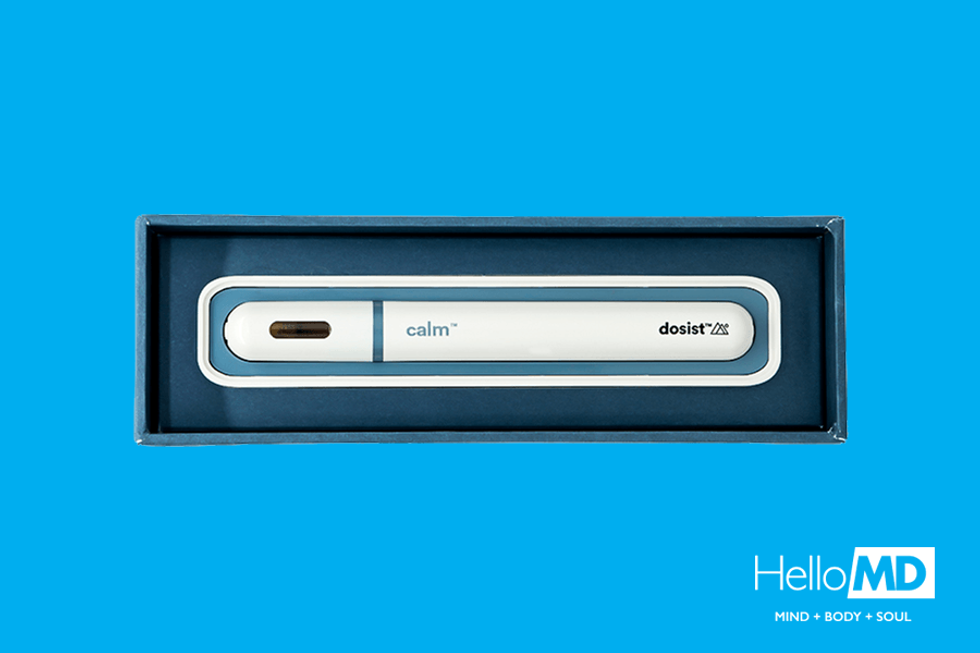 Dosist's Calm Dose Pen: This sleek, modern, all-in-one vape pen contains a high cannabidiol (CBD) content and a blend of terpenes to promote balance and relaxation. Because this pen contains very little THC—and CBD is non-psychoative, you can use it any time of day to help you find your center. Dosist pens vibrate after you've inhaled 2.5 mg of oil, ensuring you get an accurate dose each time.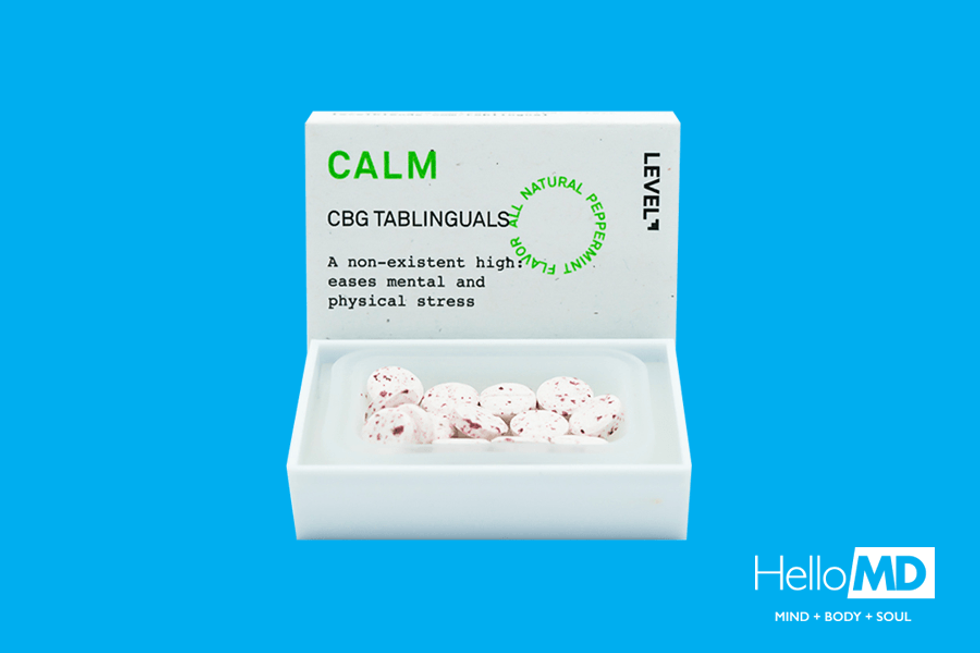 Level's Calm Tablinguals: Tablinguals from Level are designed to dissolve sublingually (under the tongue) for quick and efficient absorption. If you've tried CBD and THC with limited success, Level's Calm may be a good option: Each tablingual contains 3 mg of cannabigerol (CBG), one of cannabis's lesser-known cannabinoids. CBG appears to have numerous health benefits, including regulating brain cell activity—a property that may help those with anxiety. And to top it all off, CBG isn't intoxicating like THC is, so you can consume during the day, worry-free.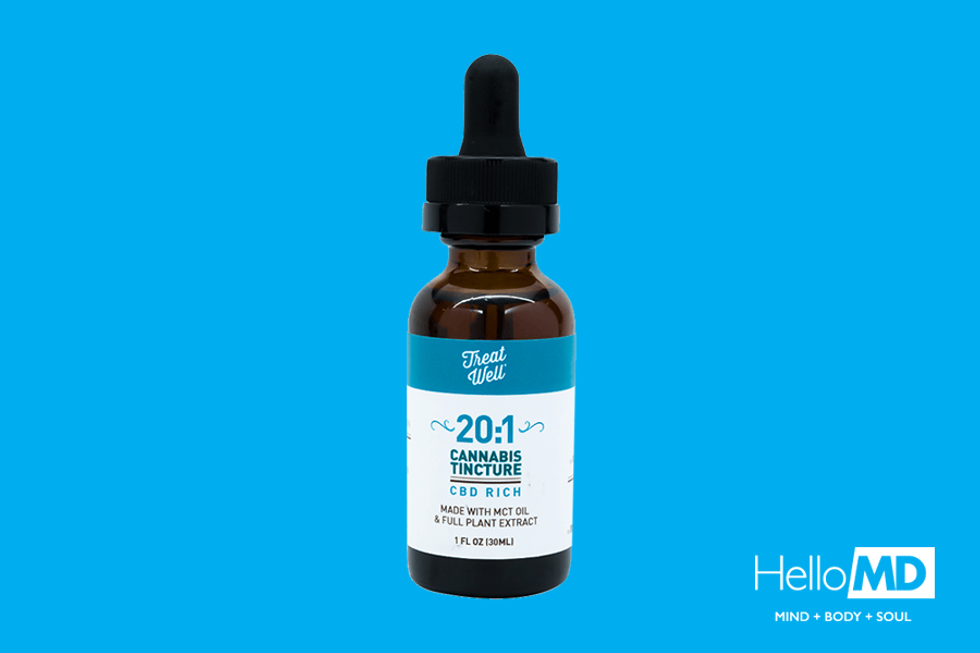 TreatWell's 20:1 Tincture: Tinctures are versatile because you can ingest them sublingually or add them to foods, like your morning coffee or tea. TreatWell's cannabis oils are mixed with medium chain triglyceride (MCT) oil, a liquid form of coconut oil that's easily and quickly absorbed in the body—meaning, you'll find relief in as little as 15 minutes. TreatWell's 20:1 tincture is high in CBD so it's ideal for daytime use. If you'd like to add more THC into the mix, TreatWell also makes THC tinctures.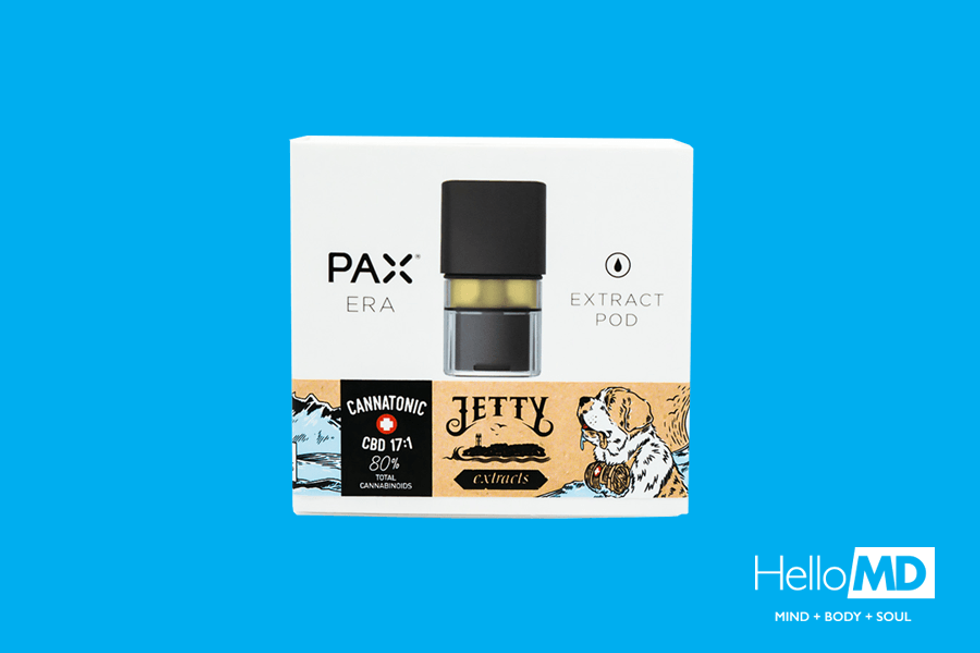 Jetty Extracts' Pax Era Pod CannaTonic CBD 17:1: Made from Cannatonic, a CBD-rich cannabis strain that's energizing yet calming, this high-CBD vape oil from Jetty Extracts lets you enjoy the therapeutic benefits associated with CBD, with little, if any, psychoactive effects. You can only use this pod with the PAX Era Vaporizer, often touted as the gold standard for portable vapes. Combine style, function and relief, all in the same package.