Whether you're headed to Nevada to gamble or to hike among the wildflowers, you're probably missing out on these offbeat attractions.  Next time you're in the Silver State make sure to stop, pull over, and check out these unique photo ops. 
---
International Car Forest of the Last Church
Located on Highway 95 outside of Goldfield is the International Car Forest of the Last Church. Artists Chad Sorg and Mark Rippie started the forest many years ago when they noticed one lone car standing on its nose in the sand. They have since stacked and buried more than 40 junked cars, trucks and vans, many of which have unique murals and designs painted on them. // facebook.com/carforest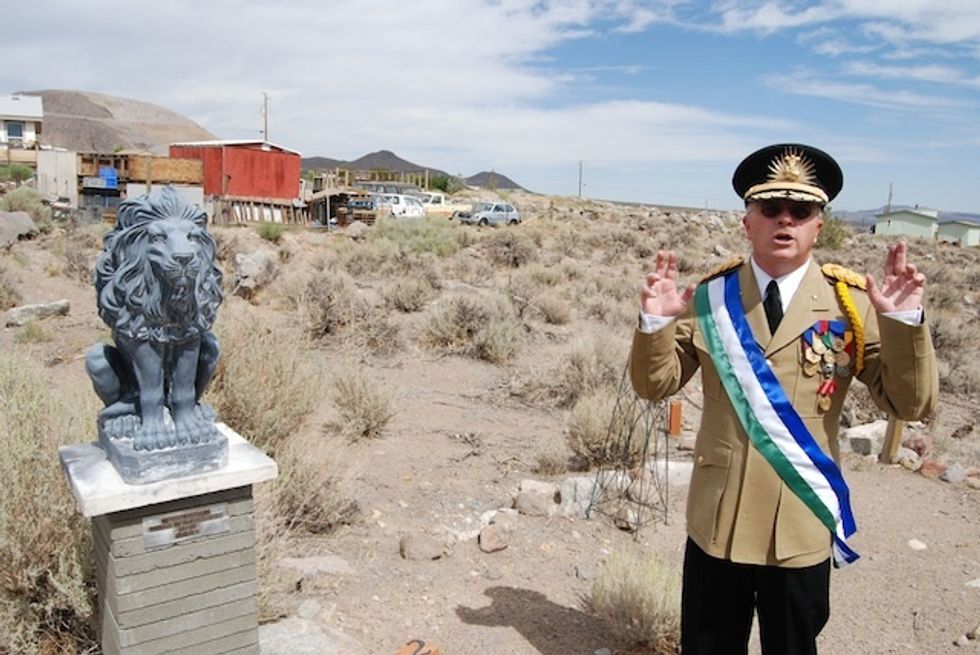 Did you know that Nevada is home to a micronation? The Republic of Molossia in Dayton, Nevada is only 1.3 acres total, making it one of the smallest micronations in the world. Founded by His Excellency President Grand Admiral Colonel Doctor Kevin Baugh, Molossia has its own navy, space program, measurement system and time zone. To visit, contact His Excellency via his website or Facebook page and bring your passport. // molossia.org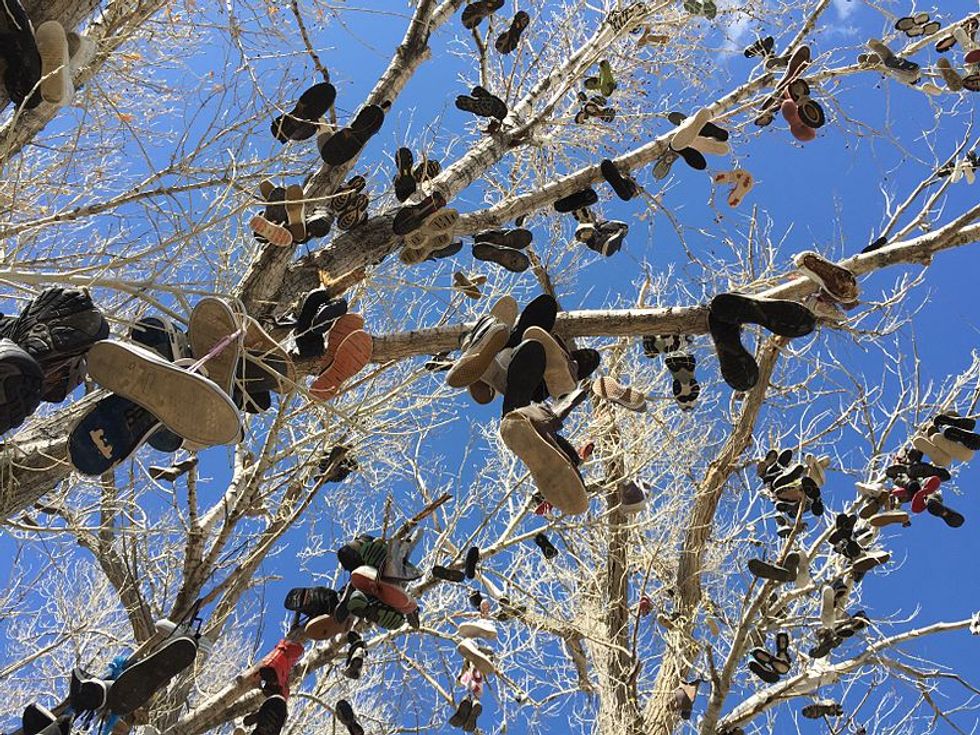 The Shoe Tree
If you're driving down Highway 50 (The Loneliest Road in America), and you have a pair of shoes to spare, you must stop at the Shoe Tree. Located near the small town of Middlegate, the Shoe Tree is home to hundreds of discarded shoes. Bring an old pair and add it to the scenery.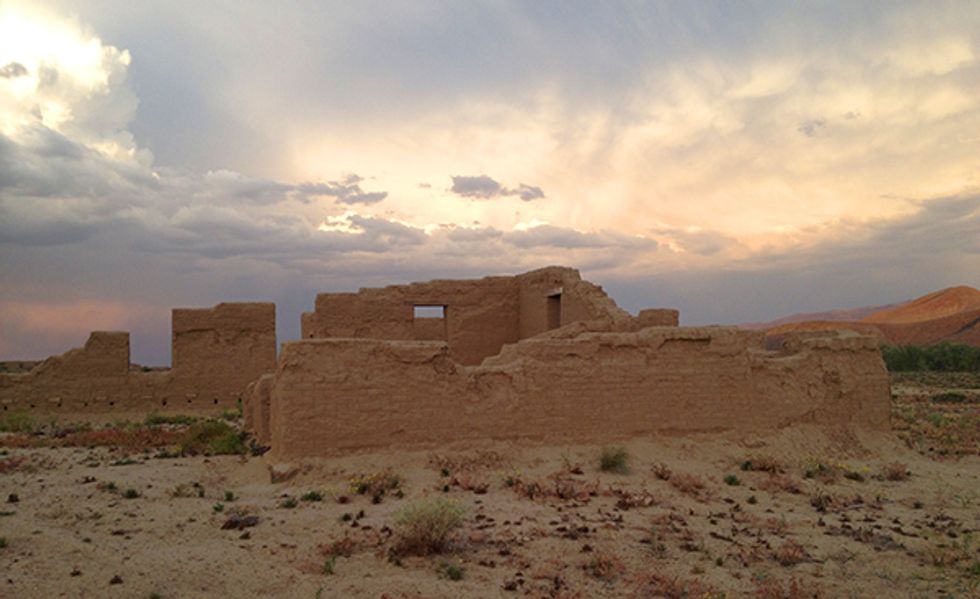 Fort Churchill State Historic Park
Need a spot to stop and watch the sunset? Check out Fort Churchill State Historic Park. This former military fort and Pony Express station on the famous California Trail consists of several crumbling adobe buildings, a museum, hiking trails and a campground next to the Carson River. Some visitors claim that the fort's buildings are haunted, so after-dark activities can bring spooky results.
 // parks.nv.gov/parks/fort-churchill-state-historic-park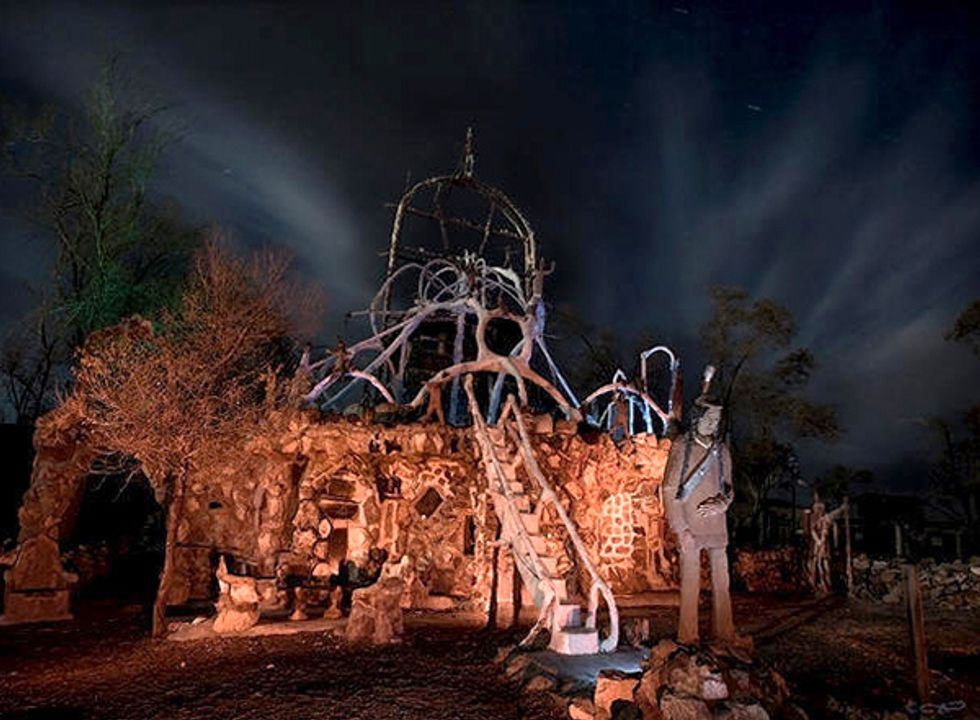 (Photo by Tim Torrell)

Located on Interstate 80 near the small town of Imlay, Thunder Mountain is a five acre park packed with architectural oddities and folk art created by Dan Van Zant, aka Chief Rolling Mountain Thunder. The monument to the American Indian is made of scrap metal, junk cars, old bottles and cans, and chicken wire and held together with cement. // thundermountainmonument.com