Exhausted after a long day at work? Not only do these uber-hip services save you precious time and energy, but they'll also leave you satisfied and radiating health and wellness. Plus, they're easy on the wallet.

---
Gather Meals
Hot chef Ayesha Curry (wife of NBA star Stephen Curry) announced that she will be launching her very own meal delivery service named Gather, which will feature her favorite recipes that she regularly makes at home for her family. Word on the street is she plans to launch in San Francisco before taking on the entire nation. Watch out Blue Apron, Curry will deliver meals weekly to customers made from the freshest ingredients, including prepared baby food as an option for busy parents. // gathermeals.com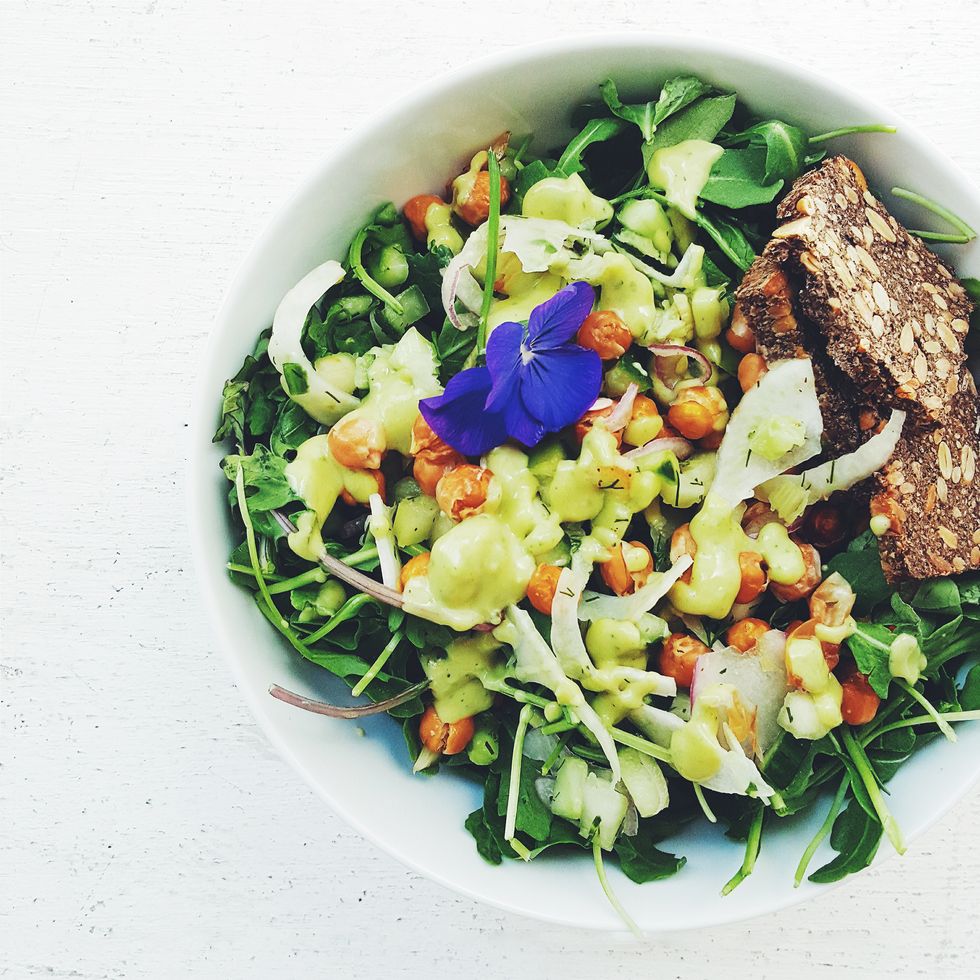 The Dill Crunch salad will give you life. (courtesy of Sakara Life)
Sakara Life
Ready for a lighter, brighter you? Sakara Life finally launched their nutritionally designed meal delivery program in the Bay Area after finding success in NYC and LA. The gorgeous founders, Whitney and Danielle, are all about clean living in a fun and vibrant way. They provide delicious, plant-based and organic meals with catchy monikers such as "Eat the rainbow!" and "Eat your water!" Big name celebs such as Gwyneth Paltrow, Kate Hudson and Chrissy Teigen are hooked. // sakara.com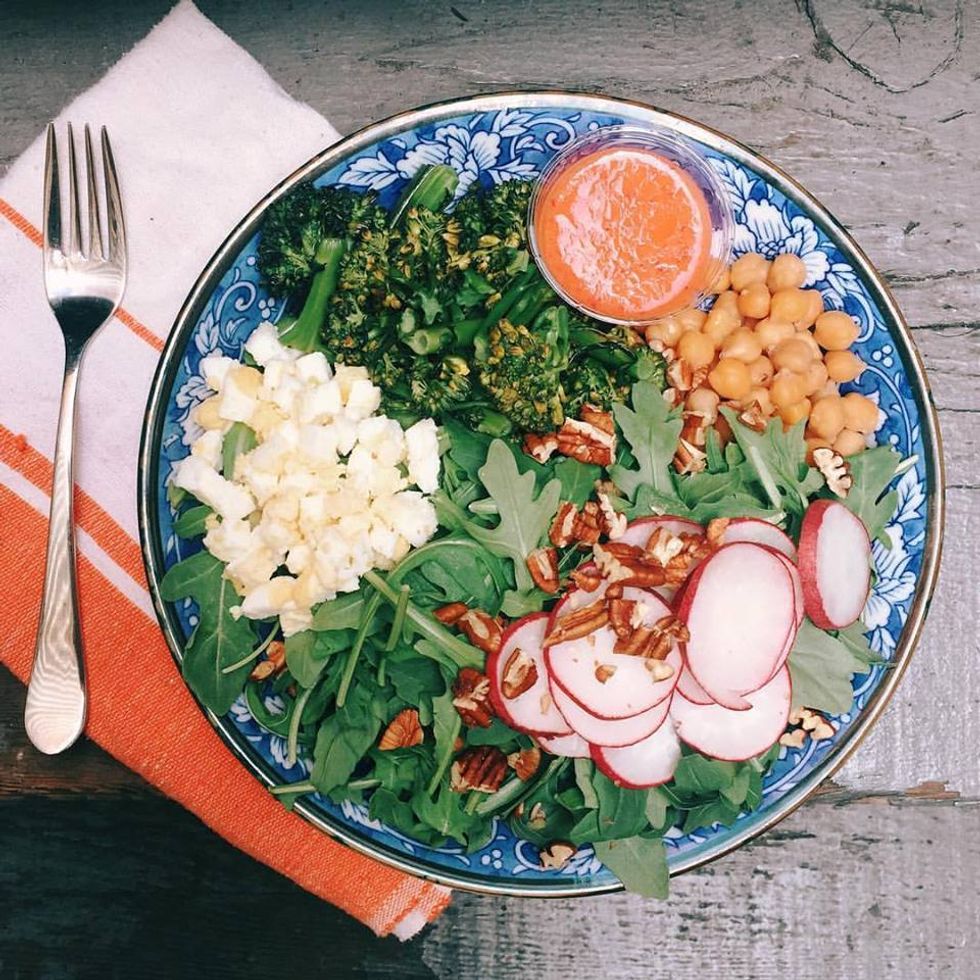 Me & Mo
Sisters "Me" (Meaghen) and "Mo" (Monica) have created a San Francisco subscription-based delivery service that stocks your fridge weekly with healthy grab-and-go options that suit your busy lifestyle. Enjoy a carefully selected balance of organic seasonal fruit and veggies, gluten free grains, and sustainably farmed animal protein to nourish and fuel your body from the inside out. // meandmofood.com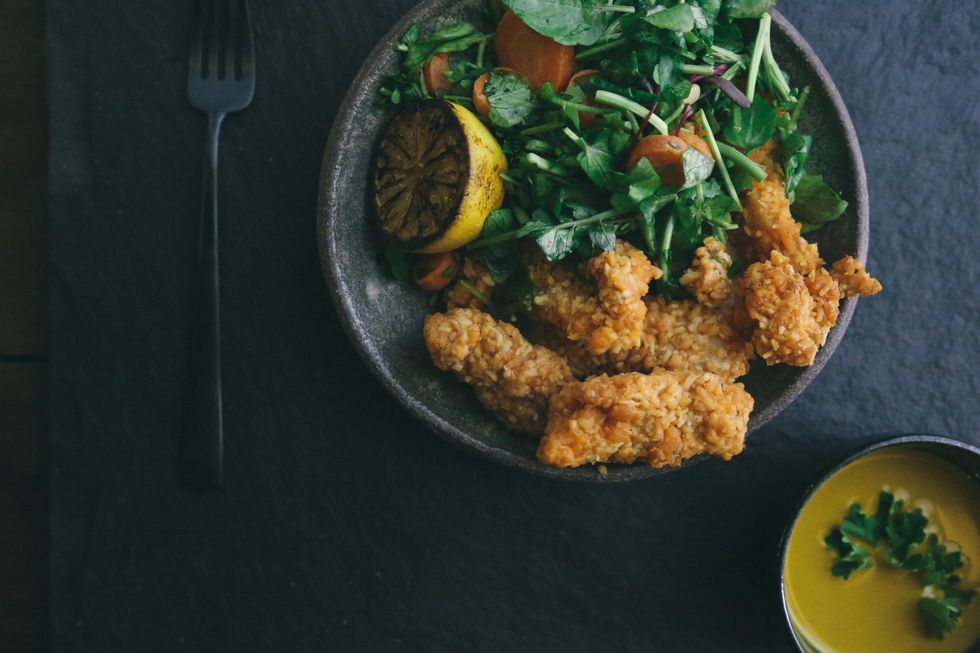 Methodology
Methodology allows you to ditch those tedious diets and enjoy healing, whole and nourishing foods helping you achieve optimal wellness. Order as many meals as you like by selecting a portion size and meal plan that suits your body type, personal preferences and health goals. All meals come gluten and dairy free, but if you happen to have other foods that don't agree with you, the team at Methodology will be sure to leave them out so you can eat with total confidence knowing that every ingredient is good for you. These fully cooked meals are conveniently ready to eat, just heat and enjoy! // gomethodology.com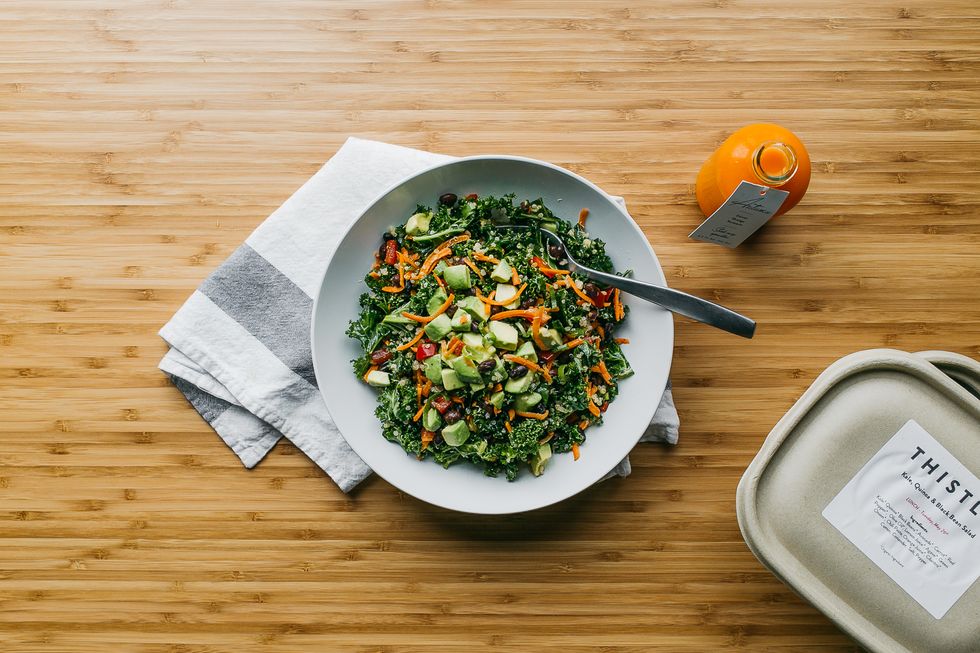 Give your body the gift of fresh, plant-based meals from Thistle.
Thistle
Thistle is a meal subscription service delivering gluten- and dairy-free meals, as well as cold-pressed juices, to the homes and offices of busy, health-conscious foodies all around the Bay Area. If your plan for 2016 is to look and feel your best by giving your body fresh, plant-based meals packed with nutrient-dense ingredients, then Thistle is the perfect fit for you. Delight your taste buds with a wide variety of fresh whole foods; we recommend the Edamame Noodle Bowl with roasted sweet potato and homemade teriyaki sauce. The packaging is beautiful, delivery is prompt and reliable, and you can enjoy peace of mind knowing the hunt for a healthy meal during the busy workday is over. // thistle.co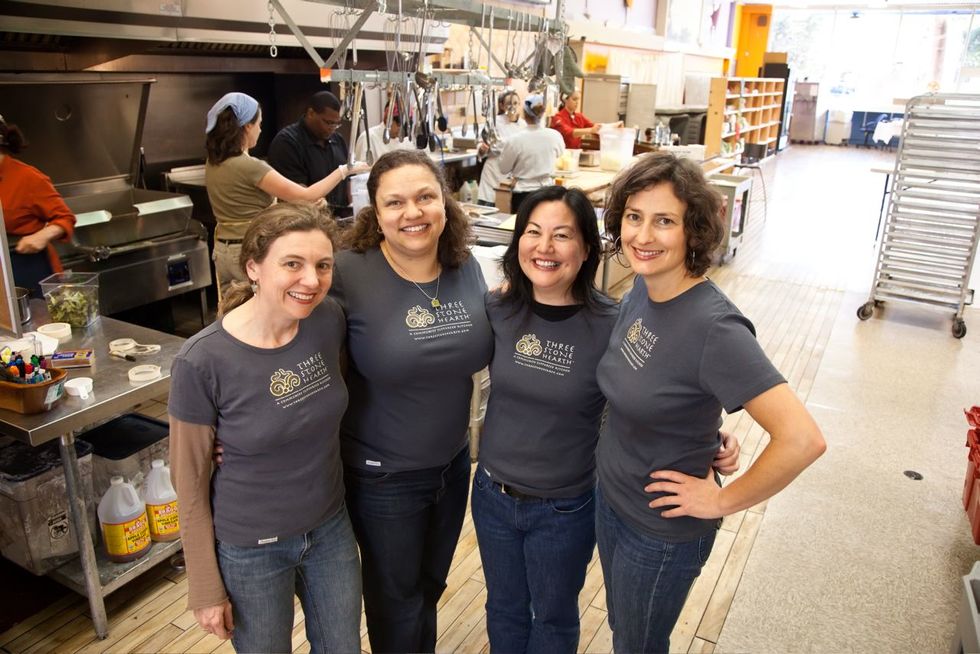 The team behind worker-owned Three Stone Hearth is passionate about bringing fresh, nutritious meals to your door.
Three Stone Hearth
Based out of Berkeley, Three Stone Hearth is a worker-owned cooperative founded in 2006. Focused on sustainability, community, and health, their weekly menus contain nutrient-rich foods with maximum digestibility. To enjoy their delicious and traditional meals, simply place your order online and then choose from the multiple pick up and delivery options. Three Stone Hearth is a must-try for those of you who want to nourish your body from the inside. After all, quality is everything. // threestonehearth.com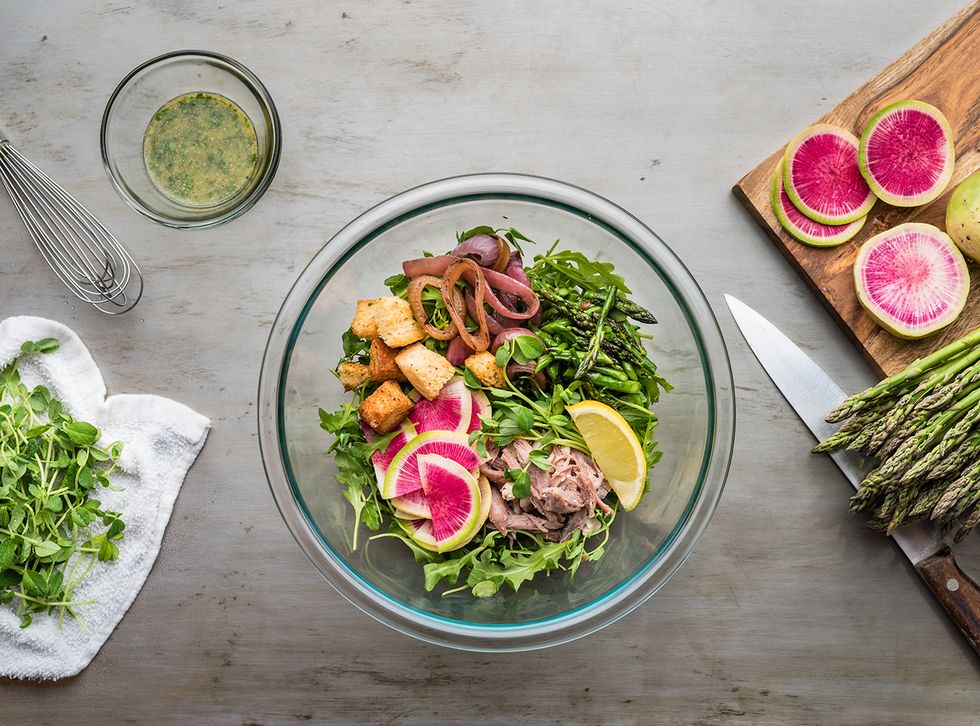 Sprig promises super healthy meals made from organic and sustainably sourced ingredients delivered in 15 minutes.
Sprig
It's every busy professional's dream come true: super healthy meals made from organic and sustainably sourced ingredients delivered in 15 minutes. Sprig has created an exciting menu of flavorsome dishes that arrive at your home hot and ready to eat. Simply order from the Sprig app and enjoy each satisfying bite of wholesome goodness. We especially love the the grilled chicken with marinara and spaghetti squash. No mess, no fuss, and no cleaning up! // sprig.com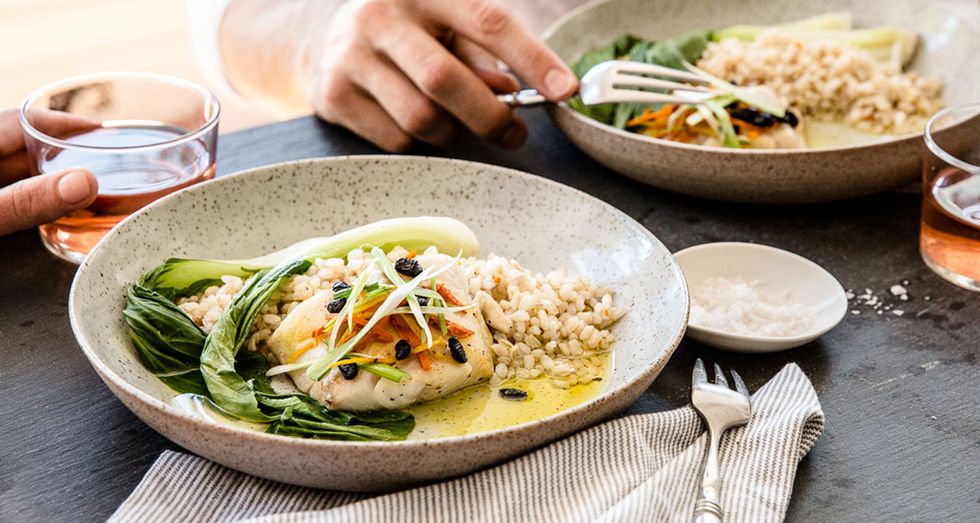 Whip up restaurant-quality dishes in your home kitchen with Din.
Din
This one is for those die-hard foodies who have always dreamt of unleashing their inner top chef at home. Whether you want to impress someone special, or create a gourmet dining experience for one, the team at Din has got you covered. Your easy-to-follow recipe pack arrives fresh to your door and ingredients are already measured in exact amounts. All you need is a few basic kitchen essentials and 20 minutes to whip up a dish such as braised beef cheeks with smoked potatoes. Yum! // din.co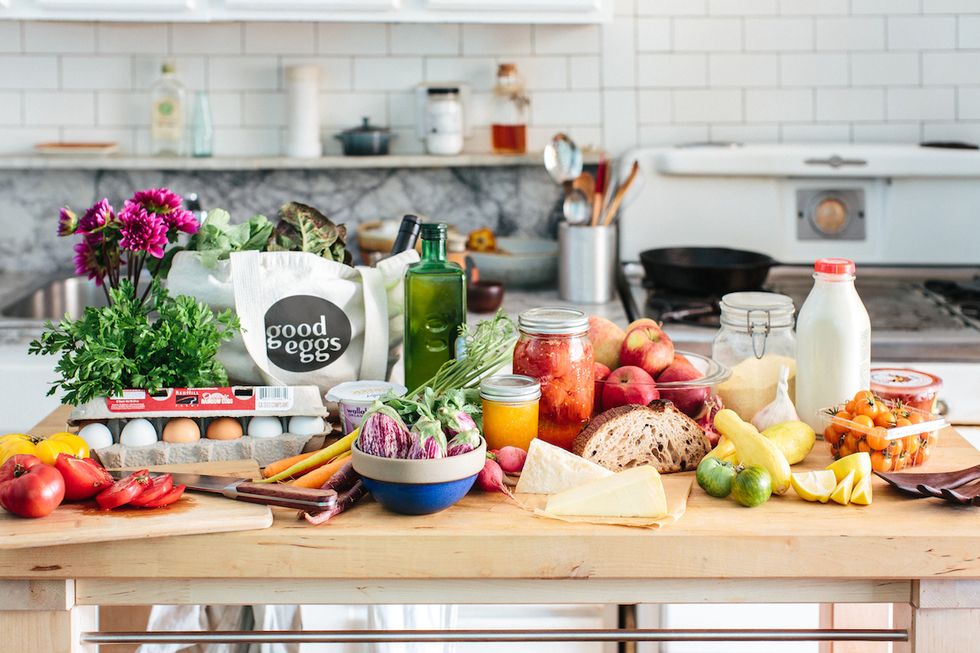 All the locally-sourced goods you could ever want delivered via Good Eggs.
Good Eggs
Dread finding parking at overcrowded supermarkets and tediously waiting in long checkout lines? Fear no more. Good Eggs is like an online local farmer's market, offering a full grocery store with seasonal produce, fresh baked goods, pantry staples, beverages, snacks, deli goods, and the highest quality animal proteins. Everything is sustainably sourced and tastes amazing. Delivered straight to your doorstep, your weekly grocery run has never been so stress-free. No time to cook? Good Eggs also offers tasty pre-made meals for you to enjoy, such as the classic spaghetti and meatballs. // goodeggs.com/sfbay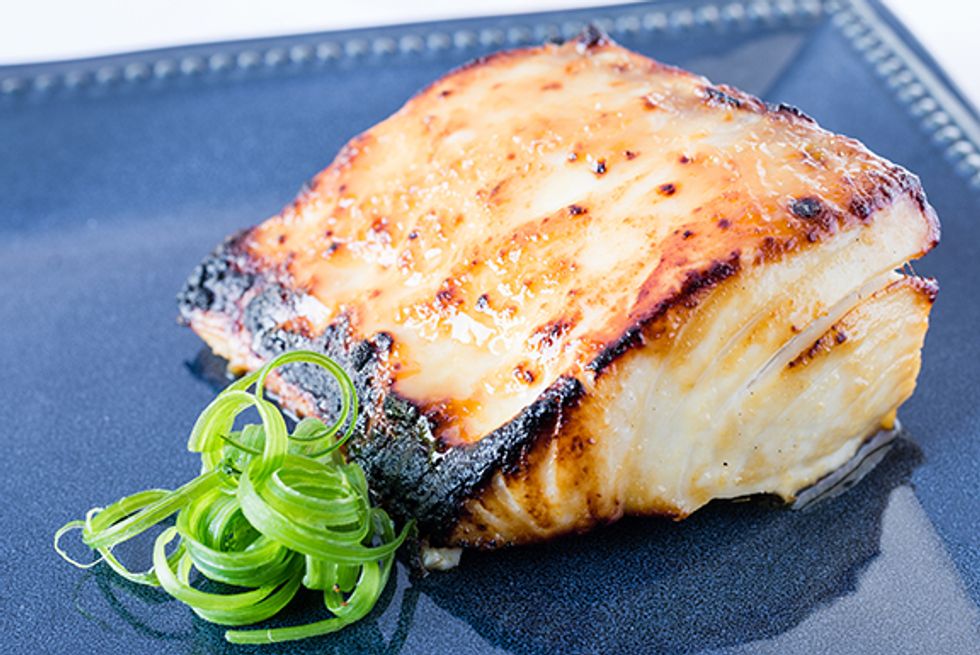 Delight your tastebuds with this delicate Hawaiian butterfish, baked to perfection in a miso-glaze.
Plate

When you finish a busy day of work, more often than not, the last thing you have the energy to do is cook a wholesome meal. Plate SF has come up with a brilliant solution. Simply place your order via their app, web, or phone, and swing by their location on Pierce St. (just off Chestnut St.) using their hassle-free curbside pick up service. When you get home, the dish is perfectly cooked and ready to eat. The plates are designed to be more nutritious versions of your old time favorites, such as the hearty turkey lasagna. Best of all? Plate is now also offering their very own local delivery service, as well as city-wide delivery via Caviar. // platesf.com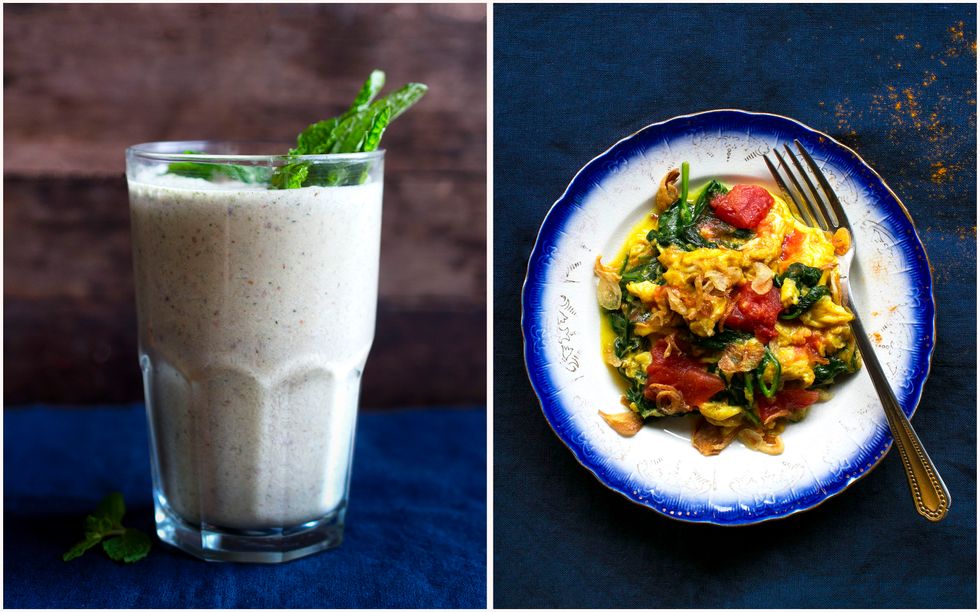 Almond milk date smoothie and Indian eggs from Sun Basket.
Sun Basket
Always wanted to cook super healthy, mouthwatering meals at home? The team at Sun Basket can make your dreams come true, thanks to the extraordinary talents of renowned chef Justine Kelly (from James Beard award-winning The Slanted Door). Sun Basket conveniently delivers pre-measured, farm fresh ingredients and easy recipes to your door so that you can whip up dinner in a jiffy. You get to choose from a variety of different dishes with paleo and gluten-free options, such as pan-seared wild salmon, pork blade chop, zebra eggplant bowl, or the herb-stuffed chicken. // sunbasket.com