Here are some headlines you might have missed this week.
Driving the Beat Road, The Washington Post
---
The Washington Post's Jeff Weiss explores the legacy of the Beat generation and how gentrification is changing the landscape of San Francisco's historic areas. He talks to three of the culture's finest contributors: City Lights founder Lawrence Ferlinghetti; Michael McClure, the Beat poet who was fictionalized in Jack Keroauc's Big Sur; and poet and artist Diane di Prima. Read more.
Senator, (Un)Interrupted: Kamala Harris's Rise Among Democrats, The New York Times
Our beloved junior senator Kamala Harris is on the rise in Washington, working tirelessly on the Senate Intelligence Committee and using her kickass prosecuting skills to get down to the truth. She's fighting for California in Washington, but could she be turning her attention to the executive office? Read more.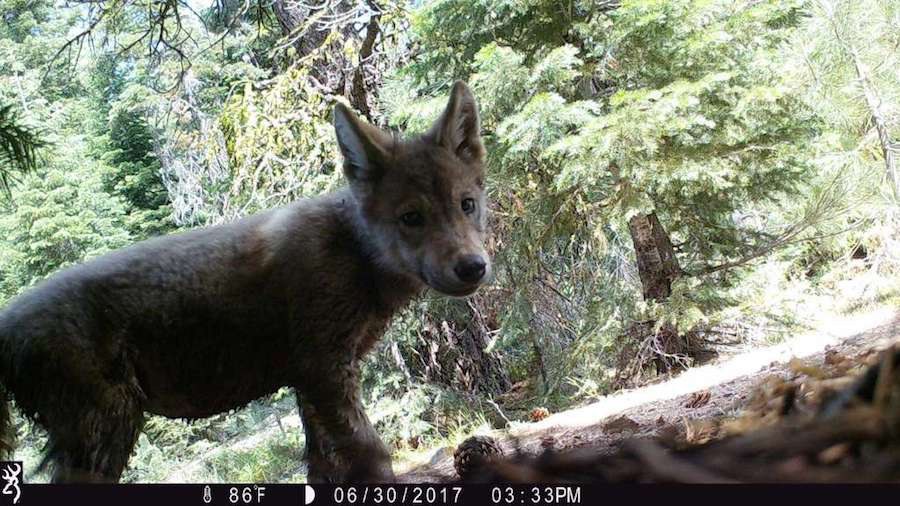 (Courtesy of U.S. Forest Service)
Wolf family sprouts in Lassen National Forest with birth of 3 pups, San Francisco Chronicle
The United States Forest Service has captured photographs of three fuzzy wolf pups in Lassen National Forest–one of two wolf families that have been spotted in California in the past century. Congrats to the happy couple! Read more.
UN Drug Office can't find a single cannabis drug death, despite it being most widely-consumed drug on the planet, The Cannifornian
Maryjane, California's newest recreational drug, has been identified as the most consumed, cultivated, and confiscated drug in the world. More than 100 countries produce cannabis, and 3.8 percent of the world's adult population–about 183 million people—consumes it. There have been zero fatal marijuana overdoses, despite government classification and illegal status. Keep tokin', folks. Read more.
Opinion: Andre Iguodala and Stephen Curry can reshape the tech industry, Mercury News
Hometown heroes Andre Iguodala and Steph Curry have organized a summit to bring together Silicon Valley's tech and investment experts with athletes, the modern masters of brand-building. Could a relationship between the two encourage greater diversity in the Valley? It certainly has a chance. Read more.