While grapes may be Sonoma Valley's most enticing draw, another crop steals the spotlight late summer into fall. Apples—which were a popular crop here before vineyards supplanted many of the orchards—offer an alternative to wine-tasting, especially in August, when an annual festival celebrates the Gravenstein, the area's best-known variety.

Due to their soft skins, sweet-tart Gravensteins don't ship well, so the best place to taste them is at the source: plucked from a U-Pick farm, baked into a housemade pie, or fermented in a cider. This summer, rethink your typical wine-tasting trip, and time a visit to Sonoma County to coincide with the Gravenstein Apple Fair (August 12-13), or plan your own itinerary to pick, shop, sip, and taste your way through apple country.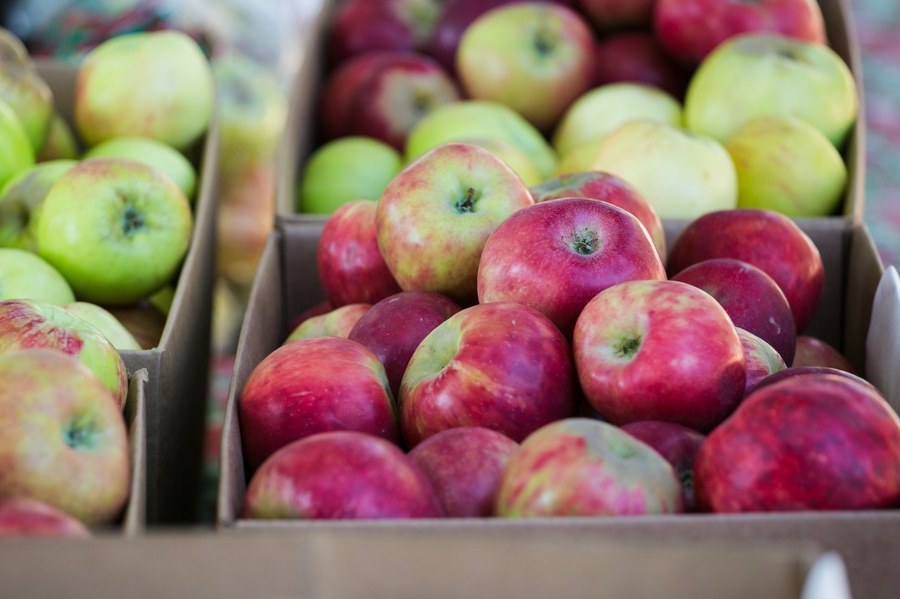 (Courtesy of Gravenstein Apple Fair)
U-Pick

Most of the U-Pick farms are concentrated around Sebastopol and welcome visitors August through early winter, depending on the harvest. Plan on getting an early start to beat the crowds at Gabriel Farm (3175 Sullivan Rd., Sebastopol) one of the best-known U-Pick orchards in the area. Membership in the organic farm's CSA ($39 for a case of six Asian pear and apple juice half-gallon bottles) also comes with an invitation to pick as much fruit as you want throughout the growing season, with apples around $2.50 a pound. Just west of Sebastopol, family-run Apple-A-Day Ratzlaff Ranch (13128 Occidental Rd., Sebastopol, 707-823-0538) offers Sunday through Friday U-Pick at $1.50 a pound, but call ahead to ensure someone's at the ranch; you can also pick up fresh-pressed juice.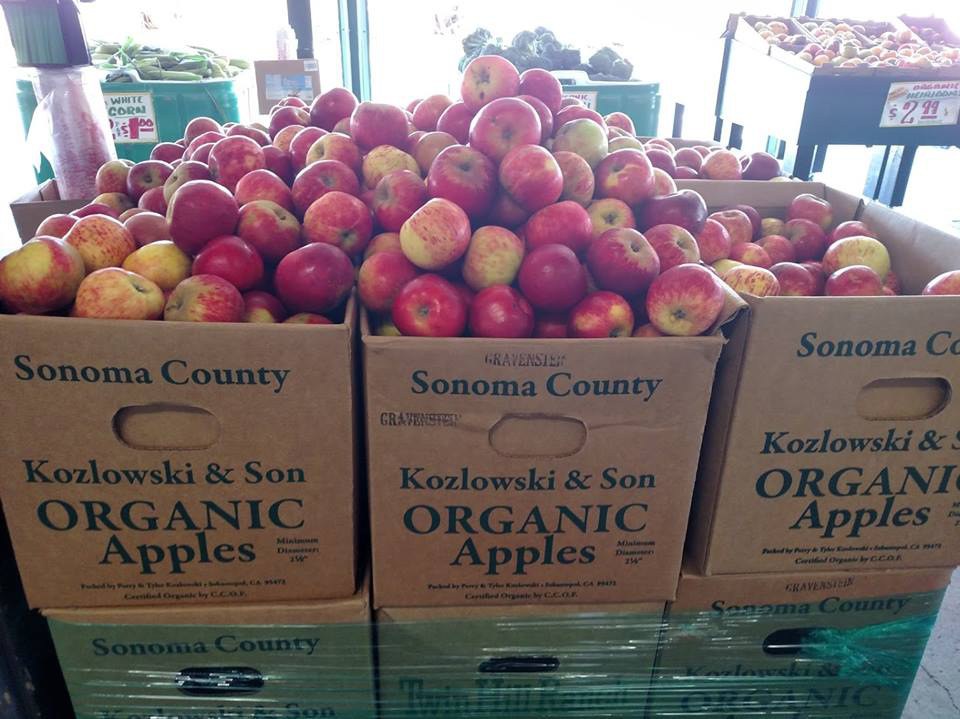 Andy's Product Market
Buy
If picking your own apples sounds a little too much like work, Hale's Apple Farm (1526 Gravenstein Hwy. N., Sebastopol) grows and sells more than three dozen varieties of apples from an orchard-adjacent stand right off Gravenstein Highway North. While most flock for the Gravs, keep an eye out for the Pink Pearls, which have pretty blush-hued flesh. Across the street, Andy's Market (1691 Gravenstein Hwy. N., Sebastopol) sells an extensive selection of local fruit and vegetables, plus an array of grocery items, fresh-baked goods, and wine and beer. Or head to Walker Apples (10955 Upp Rd., Graton)—open seven days a week from late July through December—for close to 30 varieties of apples that you're welcome to try before you buy. You'll often find three generations of the Walker family doing everything from the picking the apples to working the line.

Click through for more on where to taste apples and drink hard cider.