Once a seedy area rife with crime and prostitution, Hayes Valley has transformed into a top spot in San Francisco to while away an afternoon sipping craft beer and hunting limited-edition designer tops.
The dramatic transition was initially triggered by 1989's Loma Prieta earthquake, which tumbled part of the Central Highway that ran directly through the neighborhood. Since local residents persistently (and successfully) rallied against the rebuilding of the highway, the area has had a chance to evolve. Almost two decades of steady regeneration have turned Hayes Valley into a haven for shoppers and bon vivants, a place where you can pick up a unique piece for your wardrobe or indulge in delectable, internationally inspired cuisine. Use our cheat sheet to guide you through your next sojourn in the 'hood.
---
Shoes, Lingerie, Leather Goods + More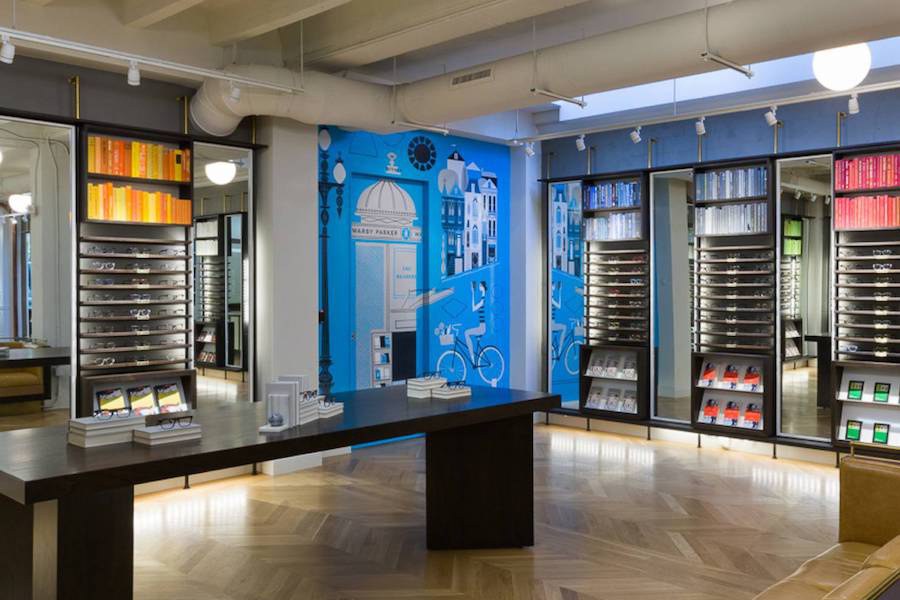 (Courtes of Warby Parker)
If you're looking for a special bit of bling or just something unique to pretty up your week, head over to Metier (546 Laguna St.), a gem of a jewelry store where you can score contemporary statement pieces as well as exquisite, handpicked vintage finds. // A sweet spot for shoe lovers, Gimme Shoes (416 Hayes St.) is where you can get eclectic designer footwear from brands such as Paul Smith and Robert Clergerie. // Next door at Bulo (418 Hayes St.), find California-made Cydwoq's sinuous leather sandals and a must-have pair of lilac velvet slip-ons by Free People. // Sneakerheads will dig Undefeated (516 Hayes St.) and its selection of street-style kicks alongside in-house merch, including collaborations with the likes of BAPE and Goodenough. // Pick out a new leather satchel for work at Will Leather Goods (568 Hayes St.). The Eugene, Oregon-based brand is known for its supple leather accessories and offers a lifetime guarantee on every piece. // Timbuk2 (506 Hayes St.) has been producing their iconic messenger bags from their Mission District factory since 1989, but they've since expanded to fanny packs, backpacks, and luggage, all with a utilitarian-cool vibe. // Looking for a new pair of inexpensive but fashion forward shades? For every pair that Warby Parker (357 Hayes St.) sells, the company also distributes a pair to someone in need—so those Perspex specs you've been eyeing will benefit more than just your new look. // Lovers of silky, lacy things have long made Hayes Street a destination for the too-gorgeous, high-end underpinnings at Alla Prima (539 Hayes St.), which also operates the Eres boutique (471 Gough St.), your go-to for luxurious, French-made swimwear. // If sexy corsets are more your thing, pop into Dark Garden (321 Linden St.), where you can tap into the expertise of their couture designers to create something that will be uniquely yours.
Click through for more shopping, plus where to eat and drink in the neighborhood.