For more than a decade, 7x7's annual Hot 20 has honored the Bay Area's best and brightest people in every field—arts and letters, gastronomy, technology, politics, science, philanthropy, sports, health...it goes on.
Our 2017 feature benefits from a bit of refresh thanks to our co-curator Gina Pell, the content chief at TheWhat whose recently coined term Perennials has been making a global splash. This year's Perennials edition promises you'll meet intriguing new people, and celebrates innovators of literally all ages. Get to know an extraordinary 15-year-old artist-activist, and get reacquainted with a legendary chef who, at 74 years young, just opened his second restaurant. But first, find out what it means to be a Perennial. Take it away, Gina.
---
--
In October 2016, I published an article, "Meet The Perennials", introducing a term I had coined to describe a mindset of ever-blooming, curious people of all ages who have an insatiable thirst for learning, defy stereotype, constantly push up against their growing edge, and never let their age limit their behavior, interests, or social groups. Perennials don't define themselves by their year of birth, they focus on what interests and excites them. We live in a time that allows us to transcend linear thinking in the same way hyperlinks broke us out of a prescribed narrative with a beginning, middle, and end. We're capable of more than simply following the social script from birth to death, punctuated by milestones of school, work, marriage, children, and retirement. Millennials, Generation X, Baby Boomers: These classifications are a failed way to categorize people. Perennials march to the beat of their own drum and find connections between themselves and the world around them, based on interest not age.

When Chloe Hennen, 7x7s editor-in-chief, asked me to help curate the Hot 20: Perennials Edition, I thought of Bay Area people who exemplified this spirit of creativity, independence, compassion, intelligence, and innovation. The result is a list of people of all ages—some you may already know, others who may be under the radar—who will pique your curiosity no matter how old you are. —Gina Pell


The Curator: Andres Guerrero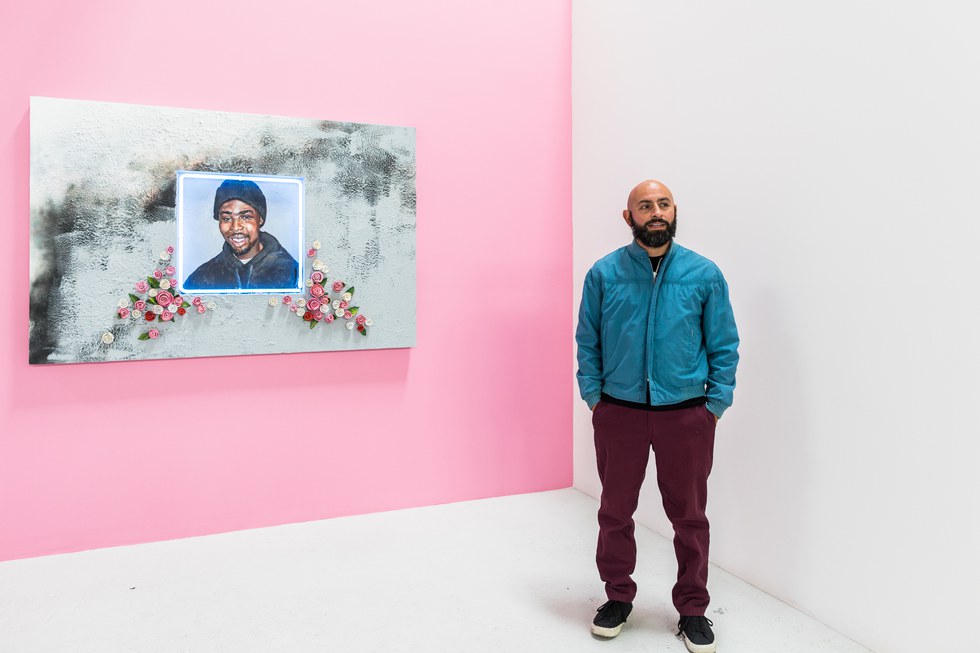 Andres Guerrero's Bayview gallery benefits from a dramatic entrance: Once you've wandered through the lush and leafy maze of giant palms, fountains and exotic garden architecture at the adjacent Living Green Design, you might actually forget where you're going.
But then, when you round the corner into the manifestation of stark contrast, Guerrero's white walls hung with the vibrant, diverse works of both local and international artists feels like a discovery—even if you've been here before. The man himself is an equally pleasant surprise, with all the humility and curiosity of one new to the game and the insights of an expert with more than a decade at his trade. Now through December 9th, cut through the jungle to discover Umar Rashid's The Free Radicals and Tosha Stimage's These Are Not Isolated Events. // guerrerogallery.com
What are you curious about?
"As the director of a physical art gallery in these shifting digital times, I guess I'm always curious about how a contemporary art gallery functions in contemporary San Francisco. How can the gallery function as an inclusive community-rooted space, how do materially based forms of art-making (painting and sculpture) speak to and impact our increasingly virtual lives, and how can Guerrero Gallery work to better enrich the lives and culture of the Bay Area as a whole?"

Describe a moment when you felt you had failed.
"I feel that failure is a daily routine, whether it's an interaction, a string of words that don't resonate, or a missed connection with another human. It's the daily notion of failure and personal learning and growth that excites me."

What inspires you?
"I'm excited by artists, and find my relationships with wide networks of artists and creative people to be what sustains me both literally and figuratively. I'm inspired by artist's critical perspectives, untraditional approaches to not only making but a variety of life's problems, and the unwavering confidence in oneself and creative vision that tends to follow these individuals."