You probably already knew that Oakland is a diverse and ever-changing city with a mix of eclectic neighborhoods, award-winning restaurants, and exciting attractions. But did you know how to spend two perfect day there? 
---
DAY 1
8:30 a.m. – Start your day by waking up at The Inn at Jack London Square, an adorable hotel located within one of the most charming and historic neighborhoods in Oakland: Jack London Square. The area was named after the Call of the Wild and White Fang author.
Walk two blocks to Webster Street and grab a coffee at the first Blue Bottle location, but be prepared to wait in line, because, of course. 
9:00 a.m. – Cup o' joe in hand, walk toward the water and stop at Home of Chicken and Waffles for breakfast. This place is an Oakland institution and has arguably the best meat/carb combos in the state. Don't leave without ordering a Keith's Tackle: two chicken wings, a waffle, and mac and cheese. You might want to wear pants with an elastic waistband for this experience.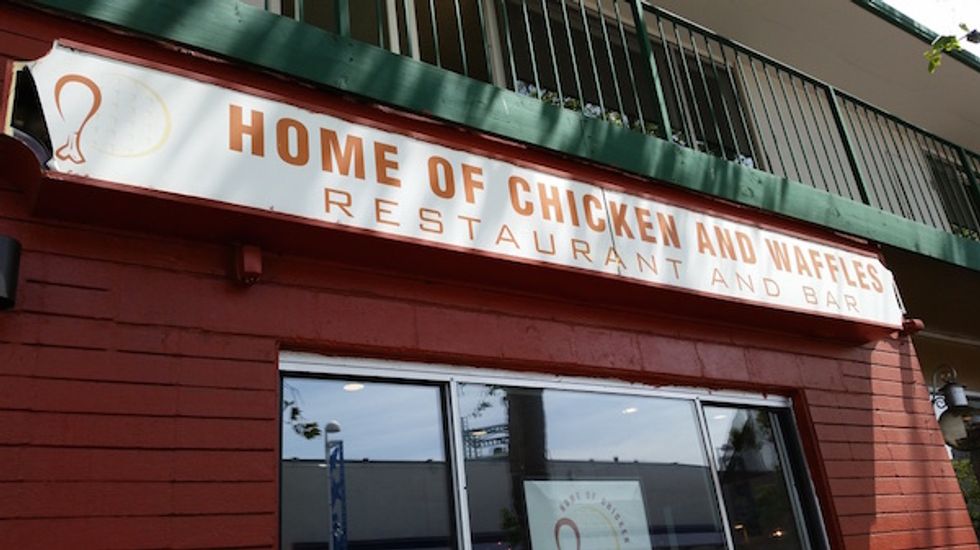 10:00 a.m. – Roll out of your breakfast chair, walk around the block for a minute and then belly up to the counter at California Canoe & Kayak. The place is over on Water Street and is the perfect spot to work off your morning meal. Consider renting a kayak ($25/hour for a single; $40/hour for a double) or trying stand-up paddle boarding ($25/hour) and enjoy the views of the estuary.
12:00 p.m. – A few hours on the water will have you feeling hungry again. Hop back on land and walk a half block to Jack's Oyster & Fish House for some fresh-caught seafood. The oysters and lobster rolls are to die for, as are the fish-n-chips.
1:30 p.m. – After lunch, check out of your hotel and drive over to the Oakland's beautiful Lake Merritt to visit the Oakland Museum of California, a world-class museum that features exhibits on everything from local culture and art to science and native history. Go online before visiting to see what events are scheduled.
4:00 p.m. – Exit the museum and walk a block over to Lake Merritt. Make sure to wear comfortable shoes and then stroll—counterclockwise—the roughly 3-mile path around the lake, enjoying the sounds of chirping birds in the middle of a major metropolitan city.
5:00 p.m. – Just before you get back to your starting place, stop along the water and check out Gondola Servizio, a company that offers traditional Venetian gondola rides around the lake. Prices and packages for groups or couples can be found on their website.
7:00 p.m. – Finish your gondola ride and then walk a few feet over to Lake Chalet Seafood Bar & Grill, an eatery that offers breathtaking views of the lake. Try the pan-roasted salmon and fish tacos.
9:00 p.m. – Load your group back into the car and drive about five miles north to the Claremont Hotel Club & Spa, a high-end property that will become a Fairmont hotel this month. Check into your room and enjoy views of the San Francisco Bay.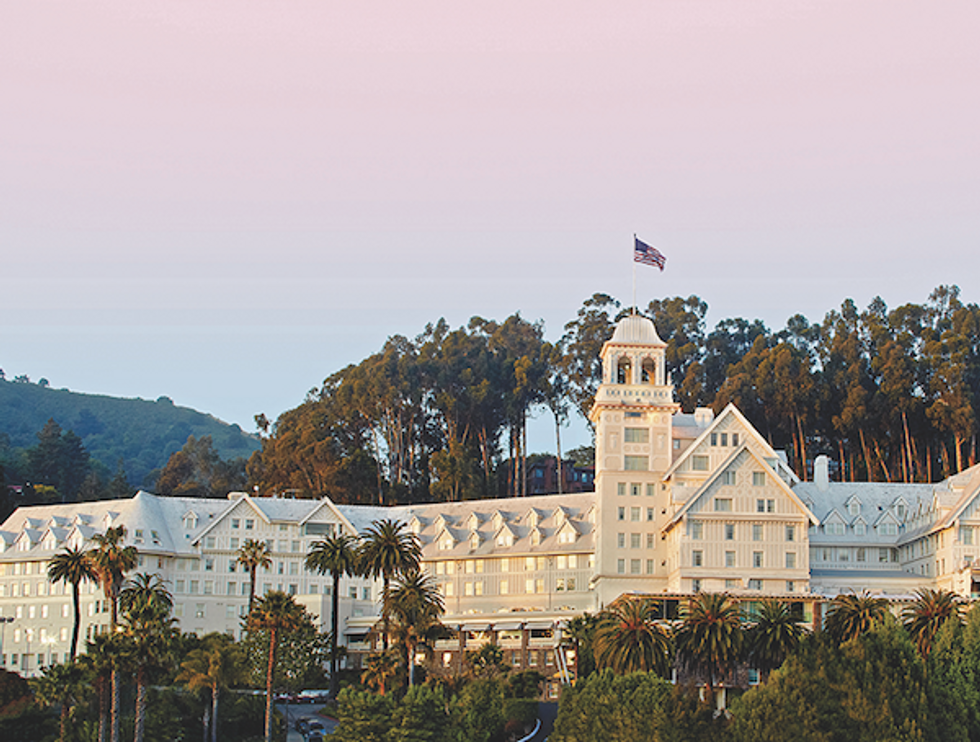 DAY 2
9:00 a.m. – Wake up in your comfy bed at the Claremont and then head down the road about three miles until you hit the Montclair Egg Shop. This local breakfast favorite is sure to be busy on weekends, but the food makes it worth it. Don't leave without trying the eggs Benedict.
10:00 a.m. – Drive into downtown Oakland and walk around Chinatown (the country's fourth largest). Enjoy tucking into street markets and shops. Make sure to visit the Fortune Cookie Factory, which offers tours between 10 a.m. and 3 p.m. Mondays through Thursdays. Make sure to RSVP in advance, it's about $1 dollar a person.
12:00 p.m. – For lunch, you don't have to venture far. Just bop into Shan Dong Restaurant on 10th Street between Webster and Harrison. The noodle dishes are sublime, as are the dumplings.
1:30 p.m. – Drive a little more than a mile north to Lakeside Park and buy tickets for Fairyland, a theme park made for small children. This stop is perfect for the little ones in your party. Enjoy walking around storybook sets, watching puppet shows and visiting with lambs, goats and a pony. It's a $10 admission fee for ages 1-100. 
3:30 p.m. – Take your car up I-580 West about four miles until you land in the adorable neighborhood of Rockridge. Find parking on or near College Ave. and spend the next few hours just browsing the shops. There are several bookstores, art galleries, and funky clothing stores to peruse.
6:00 p.m. – Now that you've worked up an appetite, settle into a table at Zachary's Chicago Pizza on the corner of College Ave. and Oak Grove Ave. Be prepared to bite into a delicious deep-dish pizza—what this spot is known for.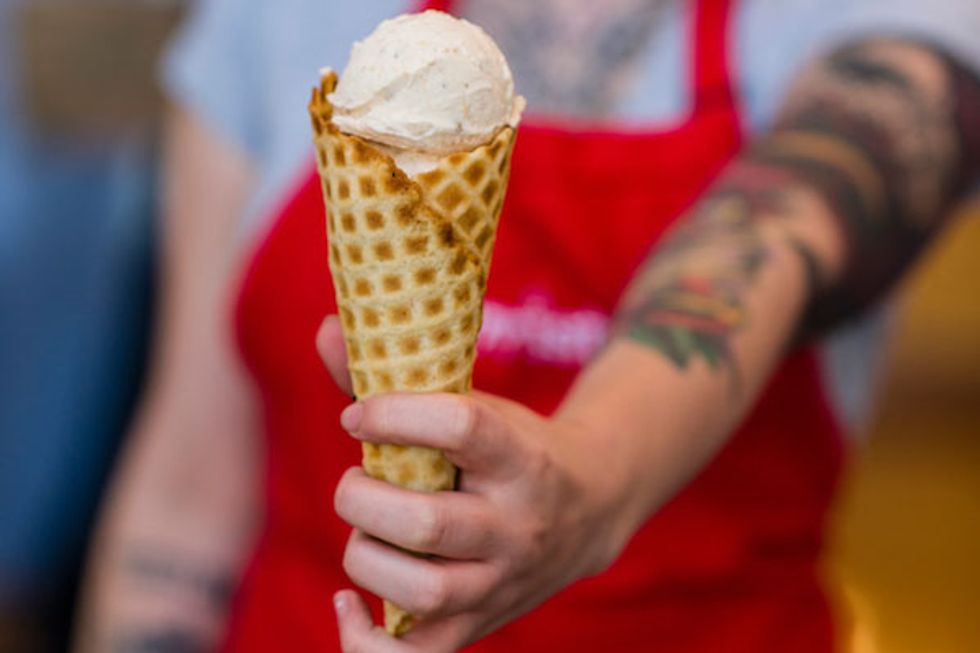 7:30 p.m. – If you have any room left for dessert, gander across the street to Smitten Ice Cream, the nitrogen-charged ice cream shop that offers single scoops in a variety of flavors, before turning in for the night back at the Claremont.
DAY 3
9:00 a.m. – Cap off your 50 hours in Oakland by grabbing a quick breakfast at the Claremont and then driving a few miles down CA-13 South to the Chabot Space & Science Center. The center is offers fun for everyone in your group with hands-on exhibits, a planetarium and an observatory.
This article comes to us courtesy of the San Francisco Bay Area Super Bowl 50 Host Committee. Each week the San Francisco Bay Area Super Bowl 50 Host Committee features a #Perfect50 Hours series detailing how to spend 50 hours in a different San Francisco Bay Area city. See more here.