Oov Lifestyle, a media company, has positioned itself at the intersection of cannabis, health, wellness.

Although the website has been around for over a year, the brand is launching a digital and print magazine for curious cannabis consumers.
---
"Creating community around alternative healthcare has always been a driving force," says Ozzie Ozkay-Villa, founder of Oov Lifestyle.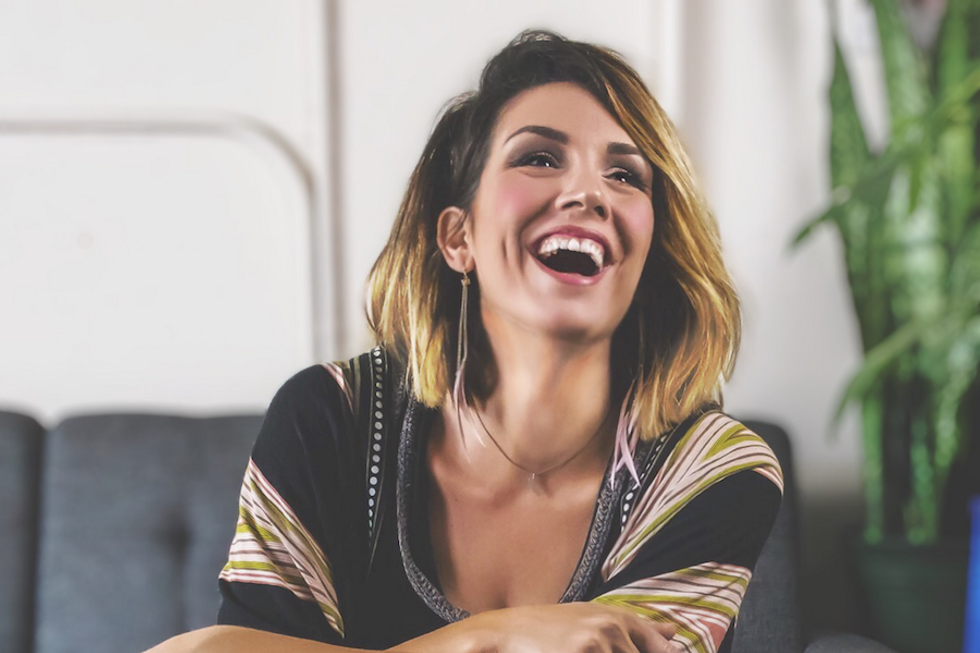 Oov founder Ozzie Ozkay-Villa.(Nick Abell, Just Another Jay)
In 2010, after being inspired by a documentary, produced by Ricki Lake and Abby Epstein, called The Business of Being Born, Ozkay-Villa and her husband made the choice to have a home birth. This decision ultimately led them to choose a more natural approach to almost every aspect of their lives.

After her son's birth, she realized she was lacking the support of a like-minded community. She went on to create a group called Alternative Mother's Group and became a doula shortly thereafter.
Two kids and a few years later, she began reintroducing small amounts of cannabis into her life as an alternative way to wind down in the evenings. "What I found was that when I consumed it in very small amounts, it didn't impair me, it actually made me feel better—more focused and patient."
Once again, Ozkay-Villa felt the need to share her experiences and create community around what she calls "just another herb." As Oov Lifestyle grew, she realized her friends and family were lacking accessible and relatable content that they could not only understand, but also enjoy looking at.
"There are some amazing publications out there that have paved the way, but my friends most likely wouldn't be able to relate. The first step in breaking stigma is education."
Next month, Oov Lifestyle's magazine launches with Lake and Epstein gracing the cover, highlighting their new film, Weed the People, which opens in theaters everywhere on October 26th. The movie follows five families dealing with childhood cancer and how they integrate cannabis oil to ease their symptoms and pain.
"As a mother, this really hits home. I would explore every option available, including cannabis, if it meant the possibility of saving my child's life," she says. "At the end of the day, it's a plant. Do you know how many lives we could improve? Do you know how many lives have been ruined?" The brand has a strong social justice stance and Ozkay-Villa plans to use the platform to support equity programs.
On November 3rd in beautiful Sausalito, you can join Oov Lifestyle's magazine launch event in collaboration with Newera and Sava. The daytime retreat will begin with guided yoga with local instructor Susan Hauser, followed by lunch and an open house with wellness stations and cannabis education. Lake and Epstien will be joining Ozkay-Villa for a discussion about motherhood, cannabis, and the making of Weed the People (which will be showing on Nov. 3rd at UA Berkeley 7). All guests will receive a print edition of the magazine.
// oov.life