Oakland has earned a spot on Expedia's 21 Super Cool U.S. Cities, and it's no surprise: Spend just a day here and you'll be struck by the cultural diversity, with a mosaic of artists, musicians, and innovators driving creativity all over the place.
The Town is racking up kudos in the culinary world too, evolving into a prime foodie destination with upscale pubs, hip bistros, and Michelin-starred restaurants popping up in trendy neighborhoods like Piedmont Avenue and Temescal.
---
Dive a little deeper and you'll uncork a seriously fine wine and craft beer scene with irresistible tasting experiences along the Oakland Urban Wine Trail and Oakland Ale Trail.
Oakland's Urban Wine Trail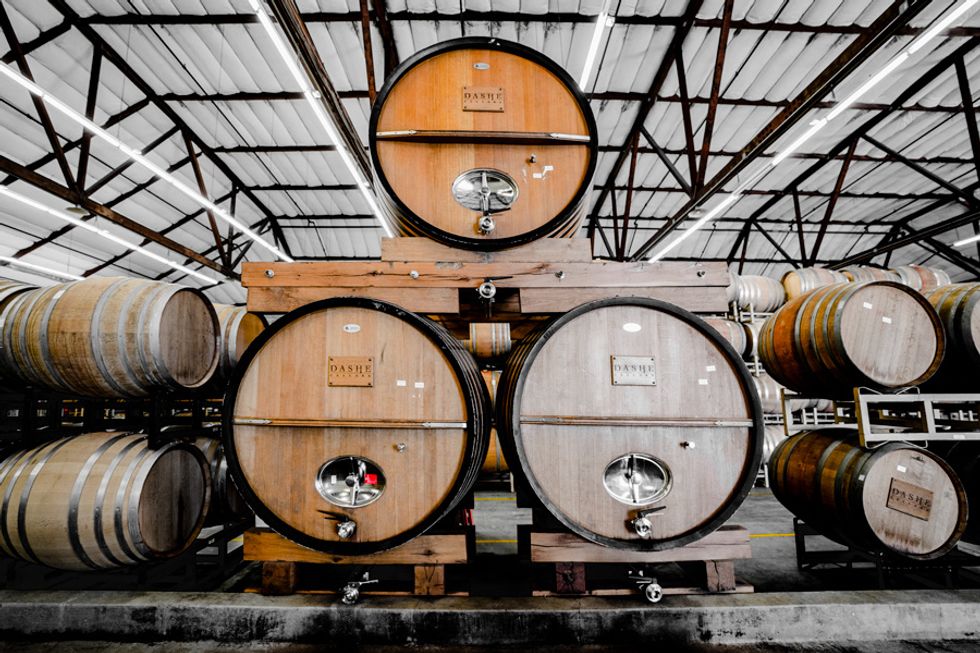 Dashe Cellars.
(Courtesy of Visit Oakland)
Covering a 10-mile radius, Oakland's Urban Wine Trail is home to 10 wineries with tasting rooms housed in unique spaces including renovated warehouses and offbeat art studios.
The historic Jack London Square is home to four of these wineries, as well as to a few wine shops that also host tastings and new eateries such as Belcampo, Dyafa, and Farmhouse Kitchen, which have transformed the district into a vibrant entertainment destination.
Rosenblum Cellars serves up waterfront views, award-winning zinfandels, and a must-try neon blue bubbly. Campovida hand-crafts standout arneis and tocai Friulano, while Brooklyn West and Urban Legend are among the wineries stacking up industry accolades faster than you can swirl, sniff, and taste. Each tasting room has its own distinct vibe and amenities—you'll find everything from dog-friendly outdoor wine gardens with live music and comedy to game nights and onsite food trucks.
Oakland companies East Bay Winery Bike Tour, See Eat Love, and Wine & Design also offer out-of-the-bottle wine experiences.
Get it here: Oakland Urban Wine Trail Map and Passport
The Oakland Ale Trail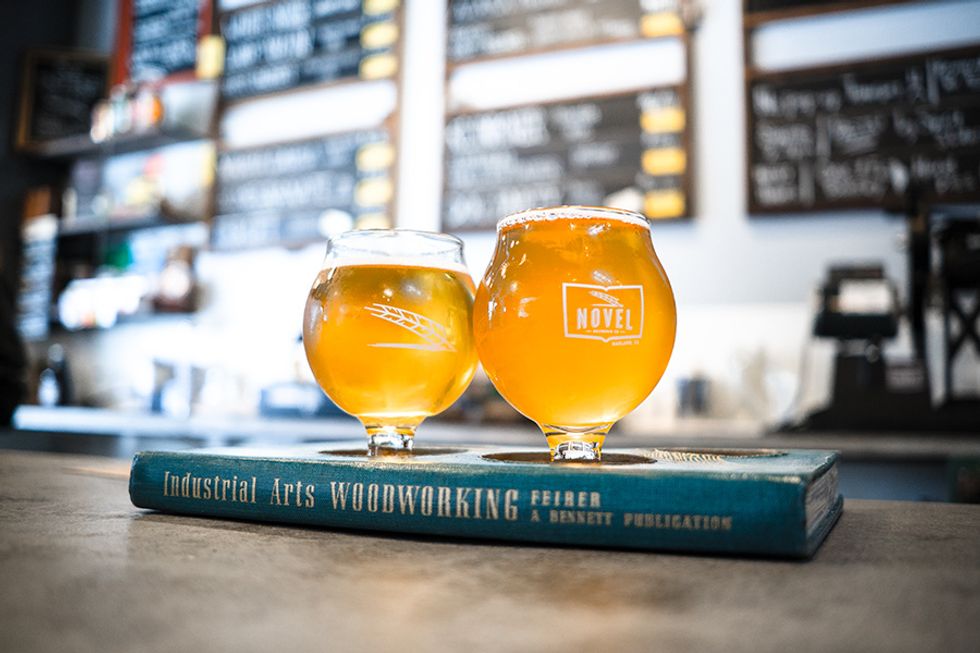 (Courtesy of Visit Oakland)
Combining cutting edge techniques, creativity, passion, and top quality ingredients, Oakland's craft beer scene is making headlines.
Intent on spreading the love about The Town's dynamic beer culture, Visit Oakland and local brewers joined forces in 2017 to launch the Oakland Ale Trail, comprised 15 breweries, a dozen of which—including newcomer Original Pattern Brewing Company in Jack London Square—have tasting rooms open to the public.
There are plenty boisterous beer-based happenings year-round, including happy hours, flight nights, barbecues, and block parties—you can even soak up the science of suds hands on at Diving Dog Brewhouse, where you can brew and bottle your own batch. Many of the taprooms are kid- and dog-friendly. Explore on your own or take guided tastings with Velocipide Tour and Whole Brew World.
Get it here: Oakland Ale Trail Map and Passport
Discover Oakland's Awesome Attractions by Land, Water or Air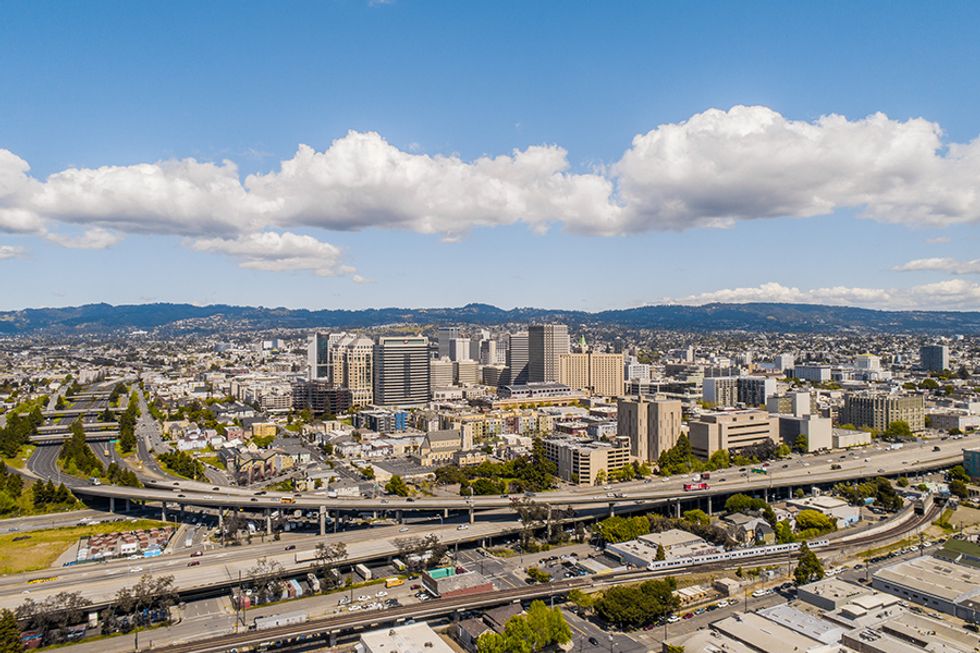 (Courtesy of Visit Oakland)
Whether you're vacationing in the Bay Area or playing hooky from a grueling conference schedule, get out and see what Oakland has to offer.
Professional tour companies can help you maximize your sightseeing time and introduce you to off-the-grid gems. Take a bite out of Oakland's fast-growing dining scene with a guided cuisine tour. The City's Cultural Affairs office also hosts eight different itineraries of free walking tours showcasing unique downtown districts on select dates throughout the year.
Cruise the bay on a boat or catamaran, maneuver around Lake Merritt on a Segway tour, or take off from Oakland International Airport for an aerial adventure on San Francisco Air Tour's six-passenger Cessna for amazing 360-degree views of San Francisco Bay's most famous landmarks.
Get it here: Oakland's Guided Tours and Adventures