To tweak a song lyric*, I'm an old school kind of guy who likes his coffee black(-ish) and his parole denied (except in cases of caffeine-related incidents). And when it comes to getting my mop dropped, I prefer the barbershops of yesteryear, where the guy snipping my hair makes snippets about how he'd run the world if he were president, and where the guy sitting next to me could care less about that Justin Beaver kid's latest haircut. Yes, tell me how it all went wrong sir, because you — like my hairdo — strive for perfection.
---
These five refreshingly unhip barbershops are some of the last of a dying breed, stoically resisting replacement by stylish, Mad Men-inspired replicas or a generic SuperCuts. It should also be noted that each barbershop declined an interview (and all lack websites), thereby verifying their old-school cred:

Asano Barber Shop (Laurel Heights)
3312 Sacramento St., 415-567-3335



Old-school quotient: 9; Asano can tell some stories, having been around for a World War or two. His prices are also thankfully out-of-date ($17 for a full service cut and head rubdown).
X-factor: Appointments are required if you wanna get shorn here, as Asano is busy and refuses to rush out one customer to get in the next. Customers say he's a man of few words, but when he talks, people listen.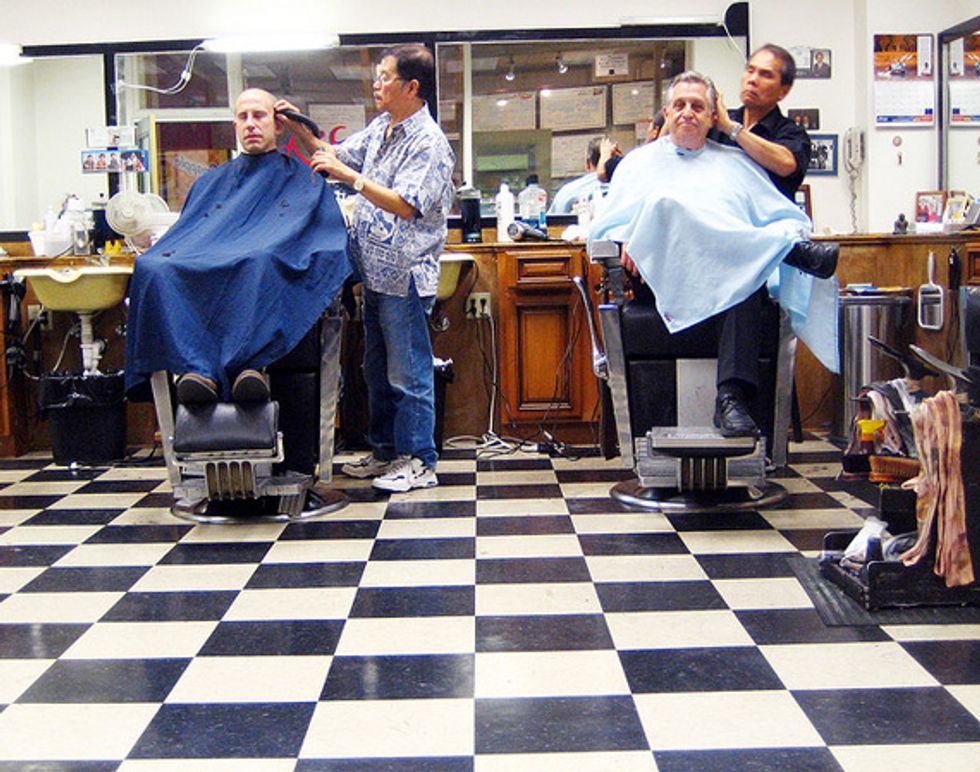 Arcade Barber Shop (Financial District)
333 Bush St., 415-956-4049


Old-school quotient: 8; Along with a haircut, they'll shine your shoes and "massage" your shoulders with an odd contraption that may or may not be street legal.
X-factor: Multiple reports agree these guys know their gridiron. Bounce any fantasy question off these hair jockeys and you're sure to get some straight talk.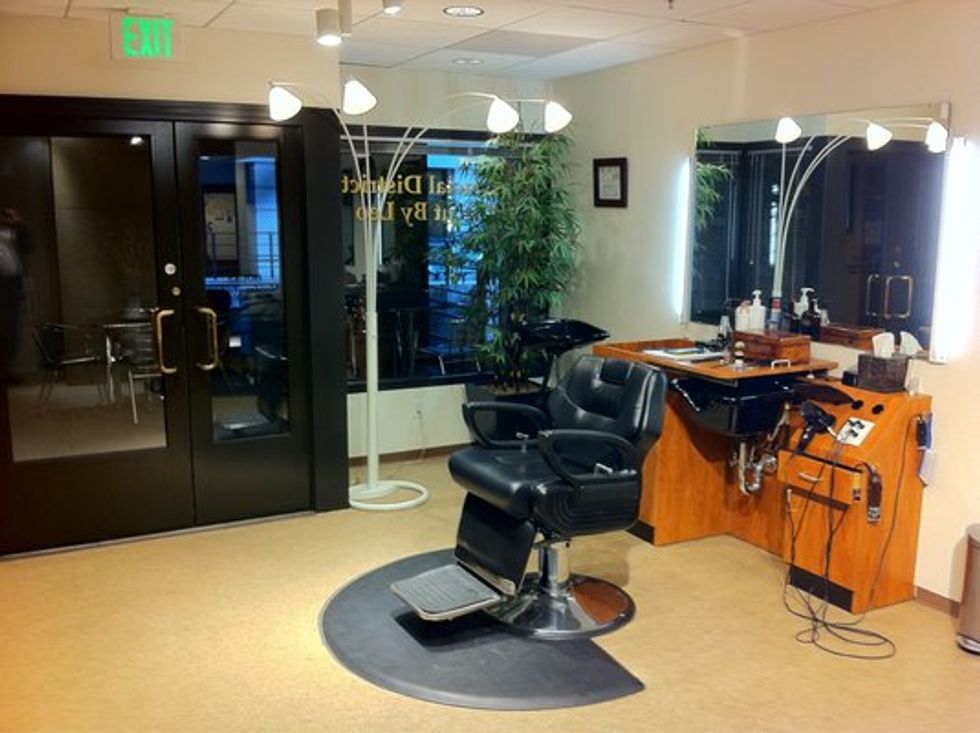 Financial District Haircuts by Leo (Financial District)
456 Montgomery St. (at Sacramento), 415-781-7007

Old-school quotient: 8; accepts only cash or check, and Leo has been an SF fixture for generations.
X-factor: Leo had such a devout following at his last gig that he decided to open his own place. He may have to start renting out the Bill Graham Civic Auditorium soon judging by his cult following.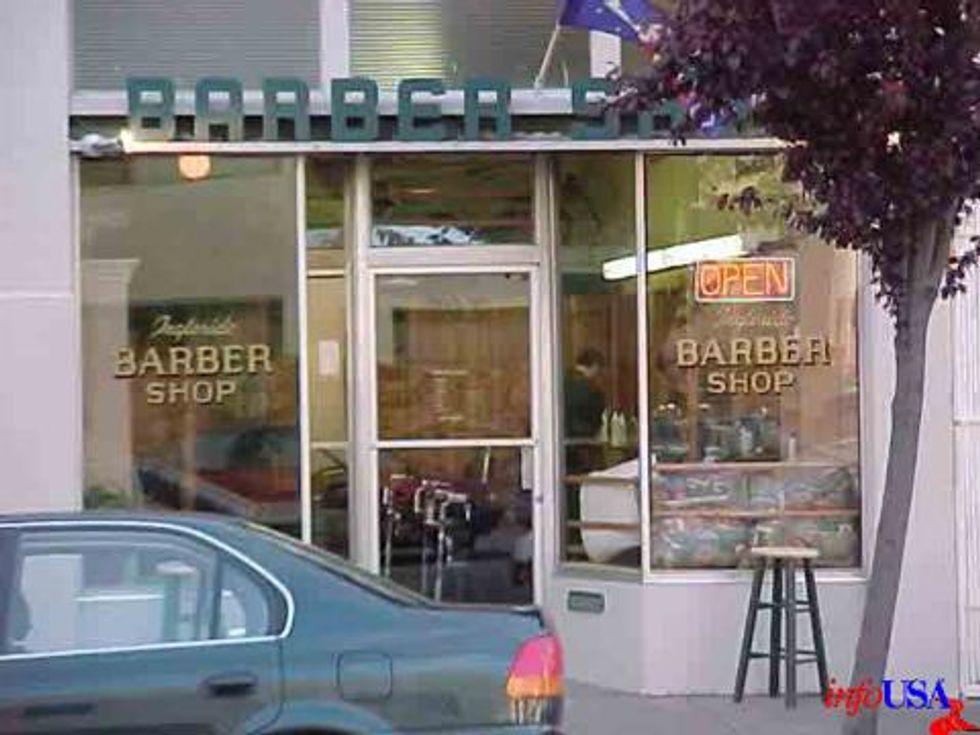 Ingleside Barber Shop (Ingleside)
393 Ashton Ave. 
(between Legion Ct & Ocean Ave), 415-584-8997
Old-school quotient: 10; Owner Gary alternately tells jokes and offers life advice to anyone who looks like they need it.
X-factor: If you play your cards right and you're a man of a certain age, he'll pour you something to take the edge off while he literally takes your edges off.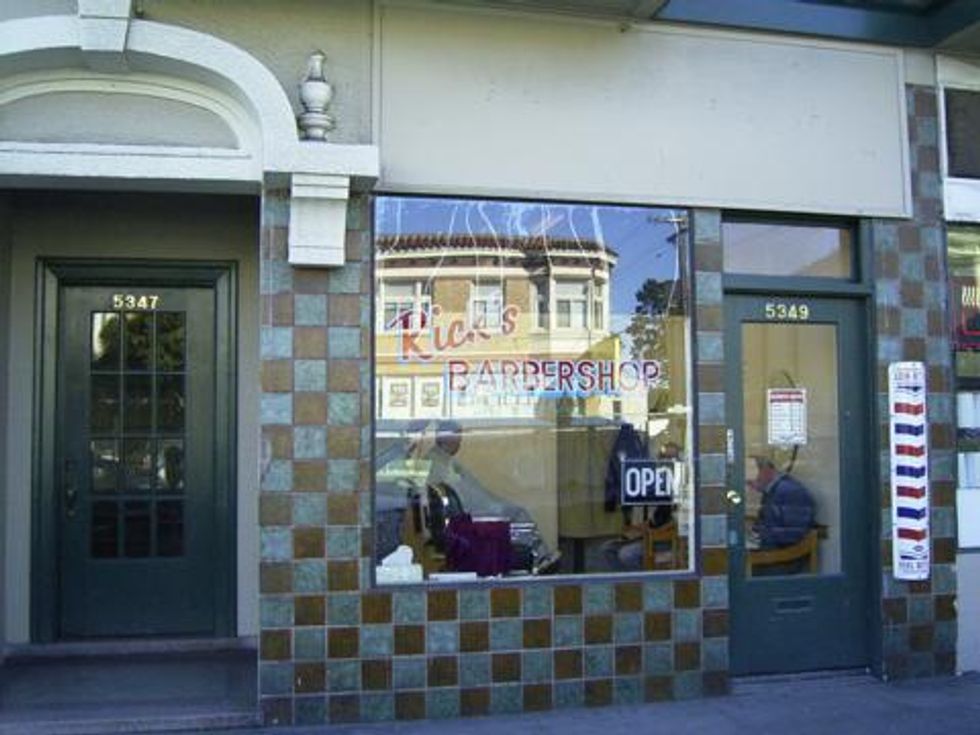 Rick's Barber Shop (Outer Richmond)

5349 Geary Blvd. 
(between 17th Ave & 18th Ave), 415-668-7670
Old-school quotient: 9; Let's take stock of Rick's trending tools: #FlatBlades, #FourTowelShaves, #SheersOnSteroids, #PickledCombs, #Playboys, #GuysWhoDon'tComeHere
X-factor: Rick doesn't have much patience for postmodern haircut requests, it's either a Gentlemen's Cut or a Gentlemen's Trim. This is the place to come if you're a part-on-one-side kind of guy.

*song credit: The Dismemberment Plan's "Sentimental Man."


Where are you favorite places to get your mop cropped?