No jukebox blaring banda. No salsa, chips, or beer. Just pure burrito. In a blind taste test—analyzing everything from girth to beef-sear to ingredient distribution and harmony—five experts dig into six of the city's most popular super carne asada burritos, with a ringer thrown in for fun (ahem, Chipotle). After some serious thought—and proof that even the best burritos can be flawed—conclusions were made.
---

1. El Farolito
1 ⅔ lbs ($6.30)

Continually ranked as one of the city's top burritos, the Mission District's classic 3 a.m. stop for booze-sopping came in first without much struggle. "What a whopper," said Sunset magazine's Margo True. "An amalgamated burrito with a careful arrangement of beans, rice, meat, and sauce. A thoughtful cook arranged it." The carne asada is "wonderfully rustic," said Charles Hodgkins of Burritoeater. However, burrito lover Prisca Chen did not concur. "The beef is like ground beef," she lamented, scribbling a frowny face on her scorecard. "Where's the pico de gallo?" Chen concluded that the burrito filling isn't made up of true friends "though they tolerate each other." But SPQR chef Matthew Accarrino gave it his top mark, citing the beans as "soft but with texture," the beef as having the "best flavor of all."
2779 Mission St., 415-824-7877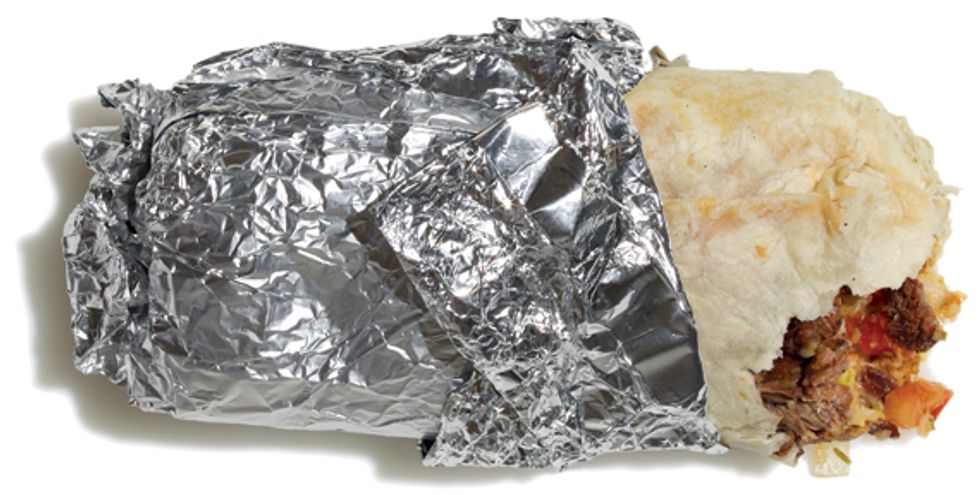 2. Papalote
1 ⅓ lbs ($8.49)

Last Feburary, this Mission District taqueria famously won the Bobby Flay burrito-off on the Food Network. The size of the carne in this burrito was noted by all: "Now that's a steak," said Chen. "An attention grabber," said Hodgkins. "Nice but under-seasoned," said True. "But I can finally taste the grill!" Hodgkins loved the "wonderfully griddled tortilla" and said, "I hardly ever think this, but this one has too much cheese." Is such a thing possible?
3409 24th St., 415-970-8815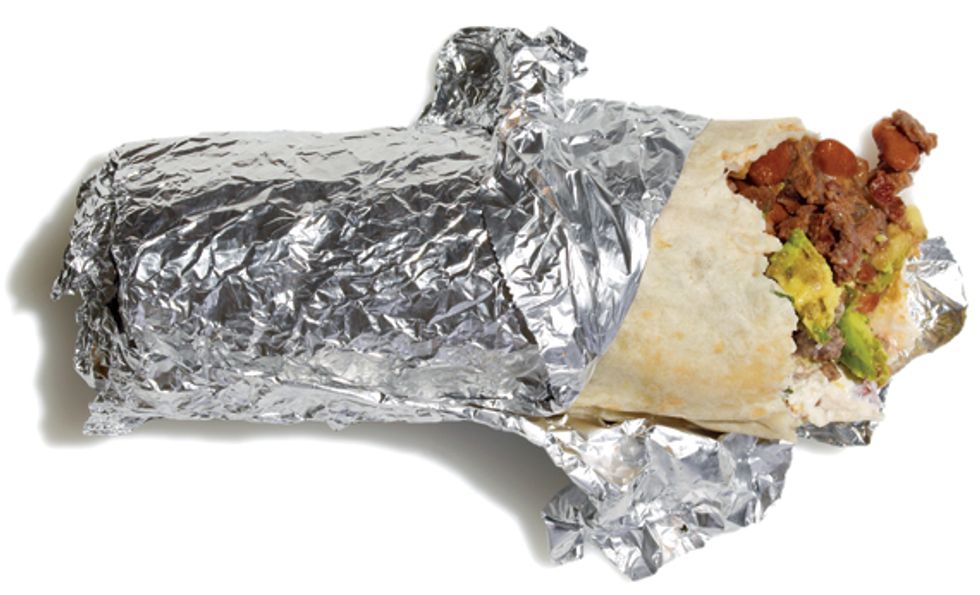 3. Taqueria Cancún
1 ⅓ lbs ($6.56)

A longtime SF favorite, this was selected by Chen as her top pick. She praised it as "juicy" and best for the uninitiated "tourist who's never had an SF burrito." Hodgkins deemed the tortilla steamed (though Cancún's tortillas are in fact warmed on the griddle) and "sticky on the palate" and lamented the amount of sour cream. Farr was happy about the "good amount of heat, fresh cilantro, and avocado."
2288 Mission St., 415-252-9560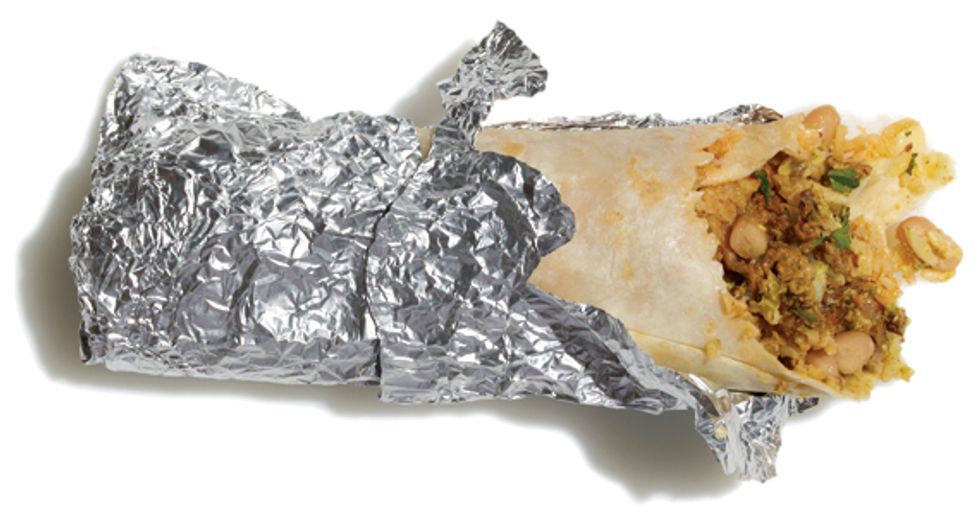 4. El Tonayense
1 ¼ lbs ($6.50)

There are three El Tonayense trucks in SF, but this burrito, which has the addition of jalapeños (not green bell peppers as some judges guessed), was from the one parked at Harrison and 14th streets. "Good, crunchy sear on the meat," said Farr. "And the addition of bean juice helps keep it moist." True found the beef "forgettable—too pulverized." But Chen appreciated its street-food scrappiness. "What this burrito lacks in girth it makes up for in grease and flavor."
At Harrison and 14th streets, 415-559-0404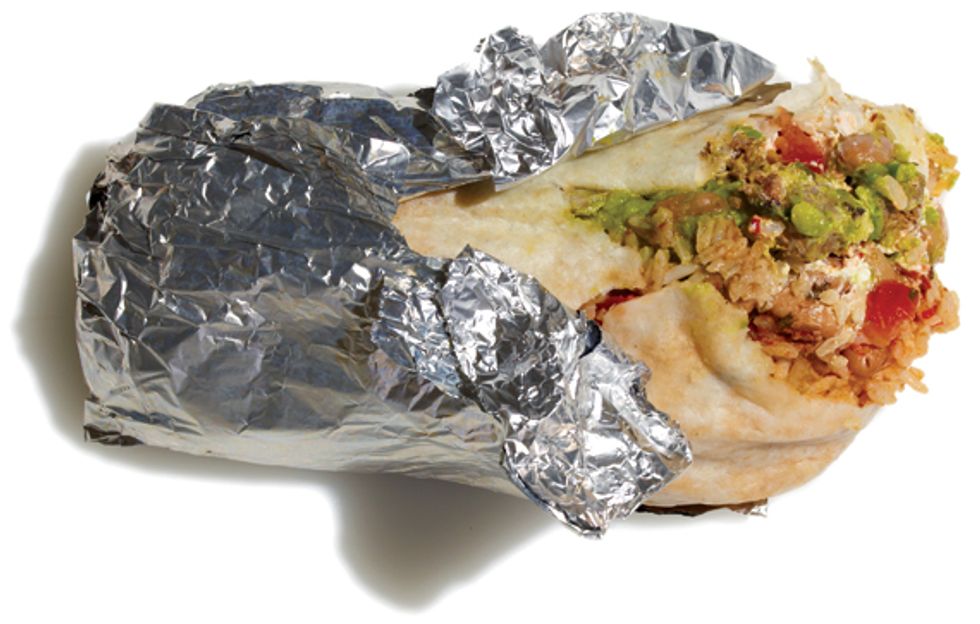 5. Chipotle
1 ¼ lbs ($8.71)

The heat was on, said True, for this chain's take on a burrito. Their version was "packed with lots of rice, guac, and fire. Zesty!" But it had too much starch for most. "Where are the beans?" said Hodgkins. "Oh, here hidden behind the damn rice." Farr called the meat "tender" but wished there was more char. Hodgkins said the guac was "top shelf" but that the cheese seemed absent. Accarrino deemed the burrito "right in the middle of the pack."
232 O'Farrell St., 415-765-9043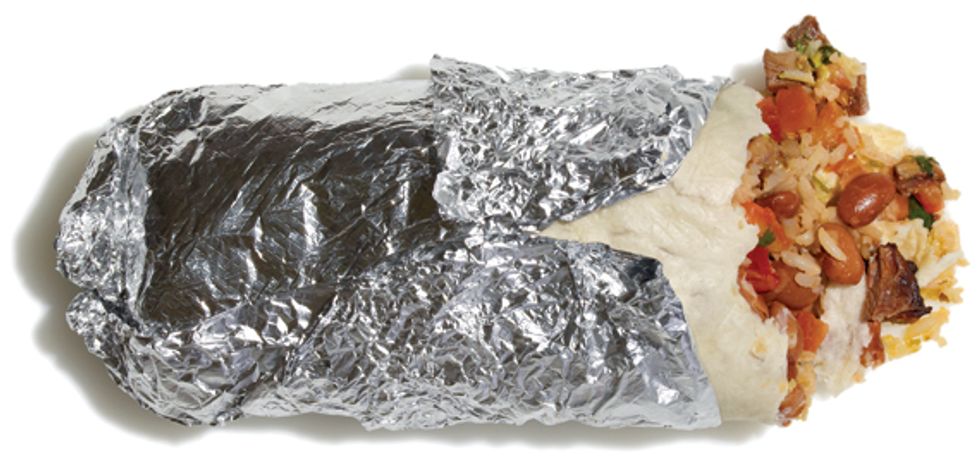 6. Gordo Taqueria
1 ⅓ lbs ($6.73)

Representing the burritos of the Richmond District, this one got wildly differing comments. True liked the guac and the balance of ingredients, as did Farr. But Chen asked "WTF?" in regard to what she deemed the "white rice," which made her "wanna cry." (Gordo says their rice is actually made with tomatoes.) Hodgkins compared the sour cream or crema to "cream cheese—an abomination." Accarrino described it as "not so bad but not so interesting either."
5450 Geary Blvd., 415-668-8226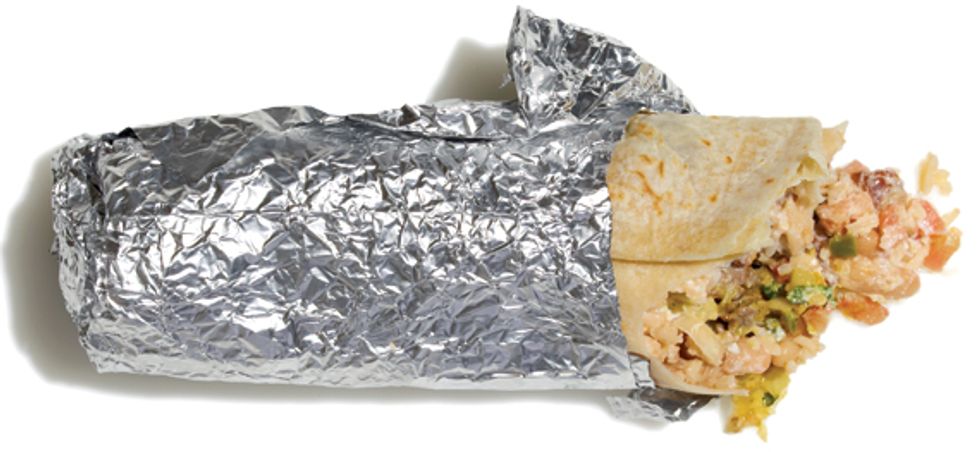 7. El Castillito
1 ⅔ lbs ($8.20)

"Raw onion, mushy rice, dried-out meat," said Accarrino of this Castro favorite. "An unattractive mishmash," said True. "The meat is pale and definitely not asada." Hodgkins said the beans might be "appropriate for minestrone but not a burrito." Only one person truly loved this burrito, and it was Farr. "Good meat, good char flavor, nice chunky salsa," giving it his top ranking, which just goes to show that burrito-tasting is nothing if not personal.
136 Church St., 415 621-3428
The Judges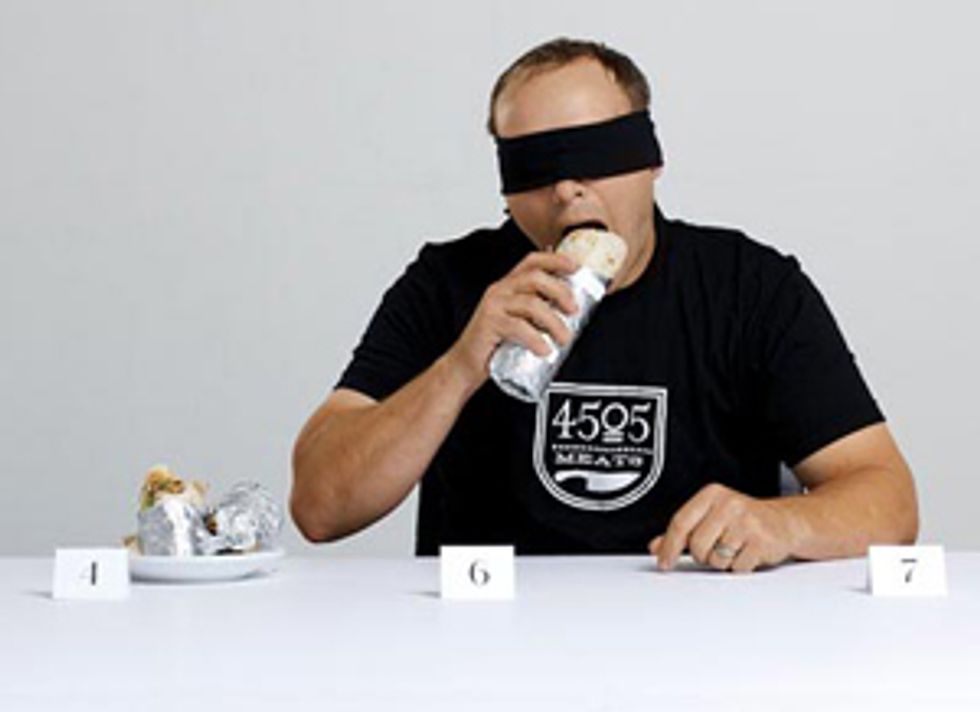 Ryan Farr
No. 1 pick: El Castillito
A classically trained chef, Farr is the owner of 4505 Meats and an expert on all things carnivorous. Farr sells his own line of sausages and hot dogs and teaches popular classes on butchery. You can find 4505 Meats at the Ferry Plaza Farmers Market on Thursdays and Saturdays.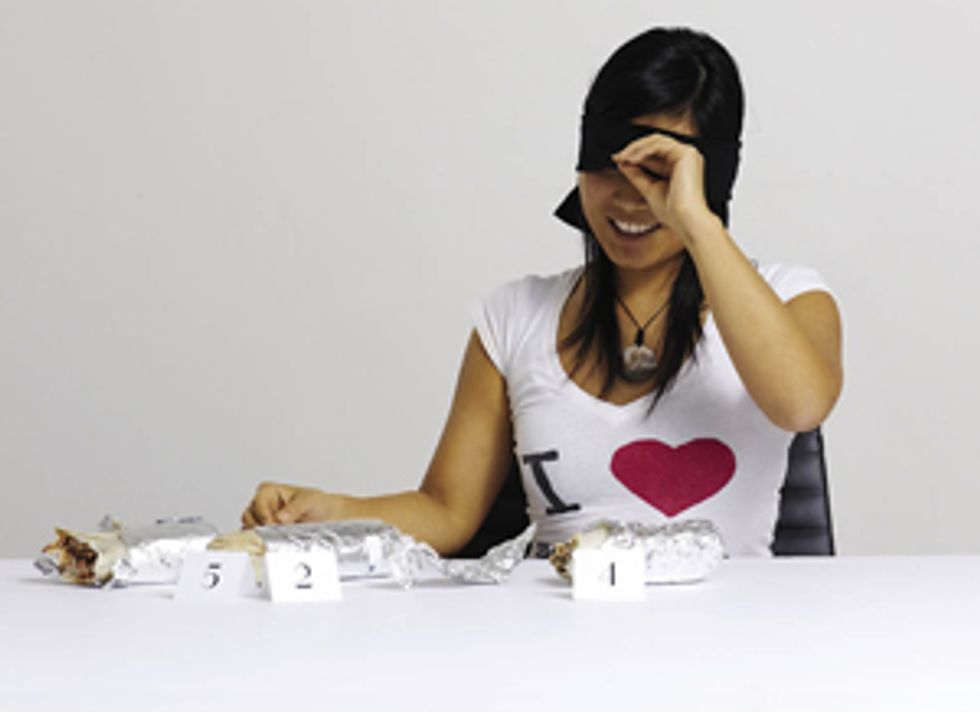 Prisca Chen
No. 1 pick: Papalote
The winner of our burrito judge contest on 7x7.com, Chen might be the most burrito-obsessed person we've ever met. She even made a documentary and wrote her UC Santa Cruz senior thesis on the burrito.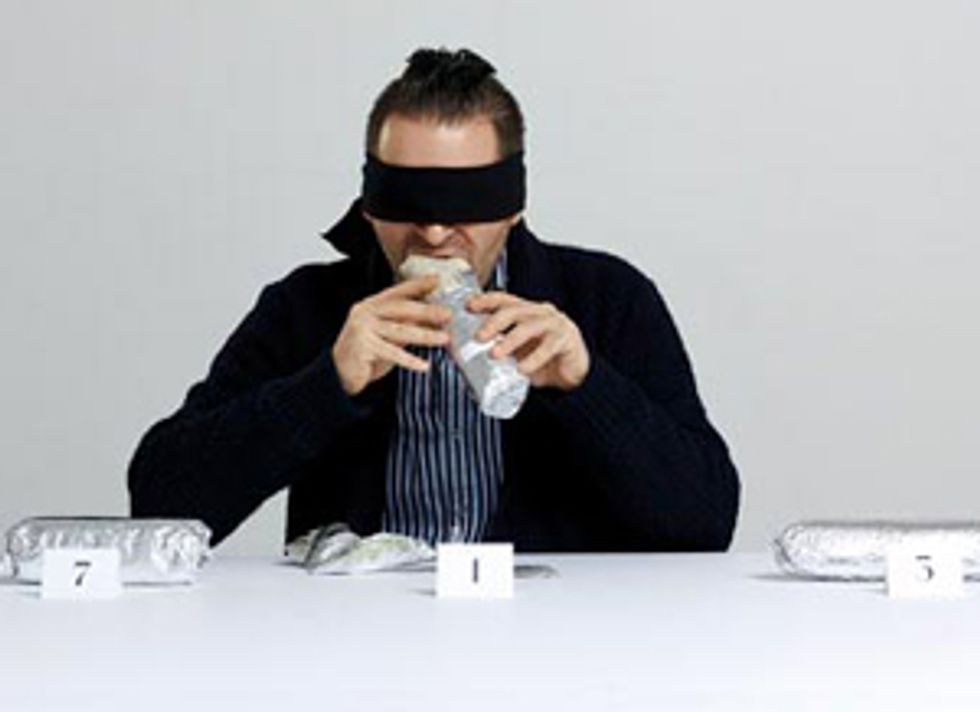 Matthew Accarrino
No. 1 pick: El Farolito
The chef of SPQR, Accarrino might have the skills to cook haute cuisine but he equally appreciates downhome cooking. Accarrrino has worked as the sous chef at Per Se in New York and as the chef de cuisine at Craft Los Angeles.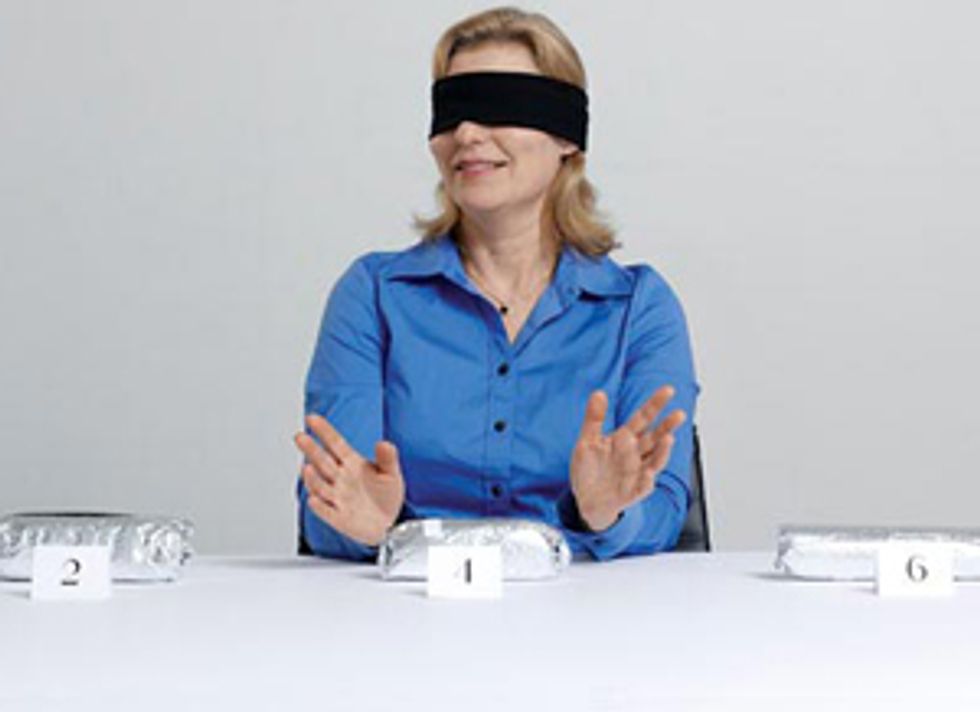 Margo True
No. 1 pick: Papalote
The food editor at Sunset magazine and the editor of The Sunset Cookbook previously worked as the executive editor of Saveur and a senior editor at Gourmet.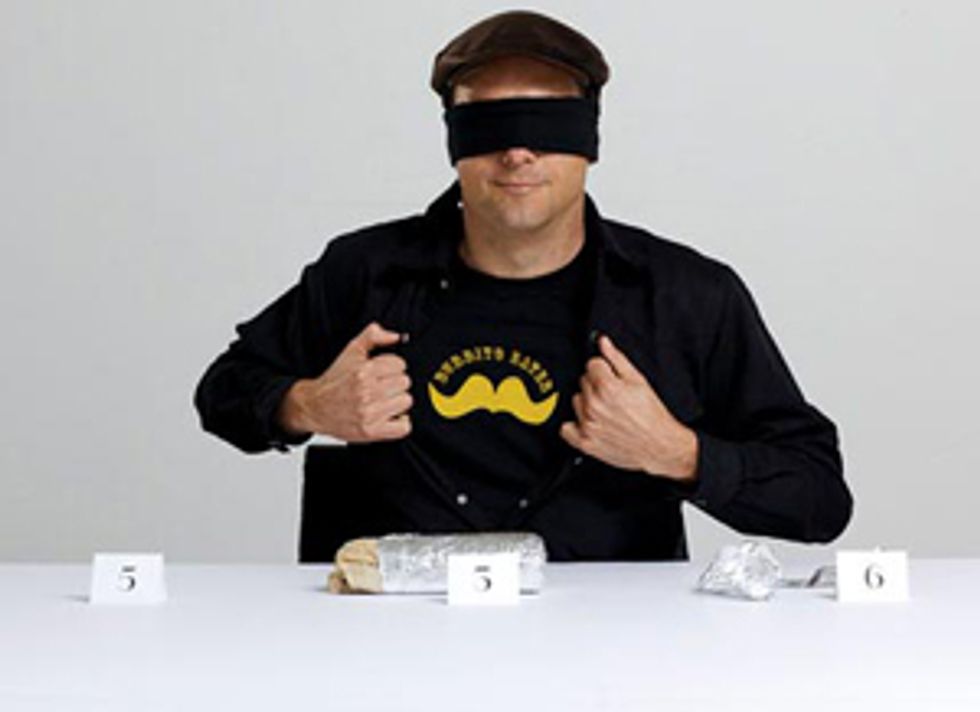 Charles Hodgkins
No. 1 pick: El Farolito
Since 2003, Hodgkins, founder of
burritoeater.com
—the most comprehesive study on SF burritos out there—has been scouring the city for the best burritos and then ranking them with mustaches.