So you're all about la vie bohème, and you want to embrace your quirky tastes even on your wedding day. But your mother is afraid that bohemian is not classy or elegant enough, and you might be starting to believe her. After all, mothers know best, right?

Don't worry—you've come to the right place. You can definitely have a gorgeous bohemian wedding, especially if you keep in mind these five tips.
---
Wear an effortlessly beautiful wedding dress.

Boho wedding dresses are usually simple, flowy, and effortlessly beautiful, which means they are also often cheaper than the average wedding dress in the U.S. Even though they're not usually bedazzled or extravagant like ball gowns are, they can still look chic and romantic, which is perfect for a wedding. Boho wedding dresses also have a lot of different styles, so you can find one that's elegant enough for the wedding of your (and your mother's) dreams.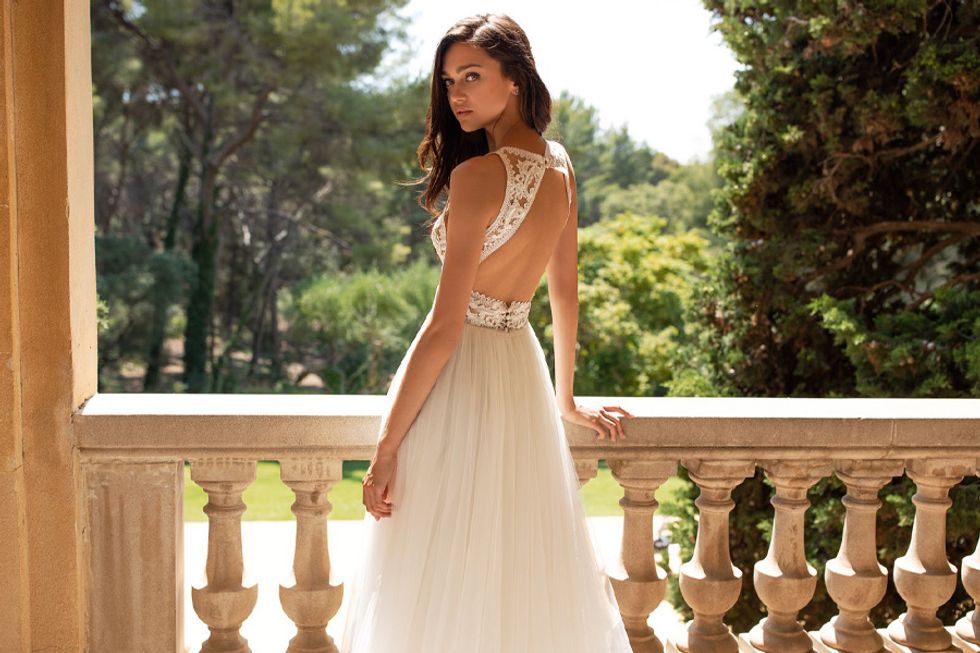 Candles and flowers can set the mood.
Candles and flowers are a bohemian wedding's best friend. They can help you make your venue look more romantic and bohemian at the same time. You can use them to decorate the aisle, the altar, and the tables. You can put the candles inside vintage-looking lanterns or keep them rustic by using ones that have drips. With flowers, you want them to look wild, like you just picked them off a field. There are so many things you can do with these décor pieces, so have fun with them.
Use natural tones and elements.
Wood, burlap, and foliage will bring your elegant bohemian dreams to life. These natural tones and elements make your venue look relaxed, which is true to the bohemian theme. But you can actually use them as classy décor pieces as well. For instance, for the reception, you can use long wooden tables with burlap table runners. Then, decorate the tables with leaves, flowers, and candles in varying heights to create interest and bring texture. You can also use a wooden arch decorated with vines and flowers. Meanwhile, burlap will look good as a seat décor; just tie it around the back of the chair in a bow.
For brides, go for braids, beachy waves, or both.
When it comes to styling your hair, braids, beachy waves, or a combination of both will look best for a bohemian wedding. As mentioned earlier, you want to look as effortless as possible for this theme. These two hairstyles make look effortless, but they can also look so elegant with the right styling and accessories. A long braid with wavy strands framing your face and flowers in your hair (think Rapunzel in the Disney movie Tangled) is perfect for a boho wedding.
For grooms, find a way to incorporate the theme into your suit.
You can wear a tie with a floral print or a jewel-toned suit. You can have a bird enamel pin on your lapel. There are so many ways that you can incorporate the theme of your wedding into your suit. Let your creativity shine.
These are just a few tips on how to plan a bohemian wedding. And since you're about to get married, here's a bonus tip: Don't let your mother (or anyone else, for that matter) stop you from planning your dream wedding. It's your special day, so do whatever you want and have fun!