Enjoy a Nob Hill staycation at Stanford Court.
There's a new reason to fall in love again with San Francisco. A staycation at the recently renovated Stanford Court Hotel will give you a new outlook on the city from the prime location atop Nob Hill. The 400-room hotel's reimagined guest rooms, revamped lobby, new food and drink experience anchored by Seven Stills Brewery & Distillery, and clever touch points throughout will reignite your love affair with the City by the Bay.
---
This year, Stanford Court was ranked as the number two, top hotel in San Francisco by Conde Nast Traveler's Reader's Choice Awards.
The Location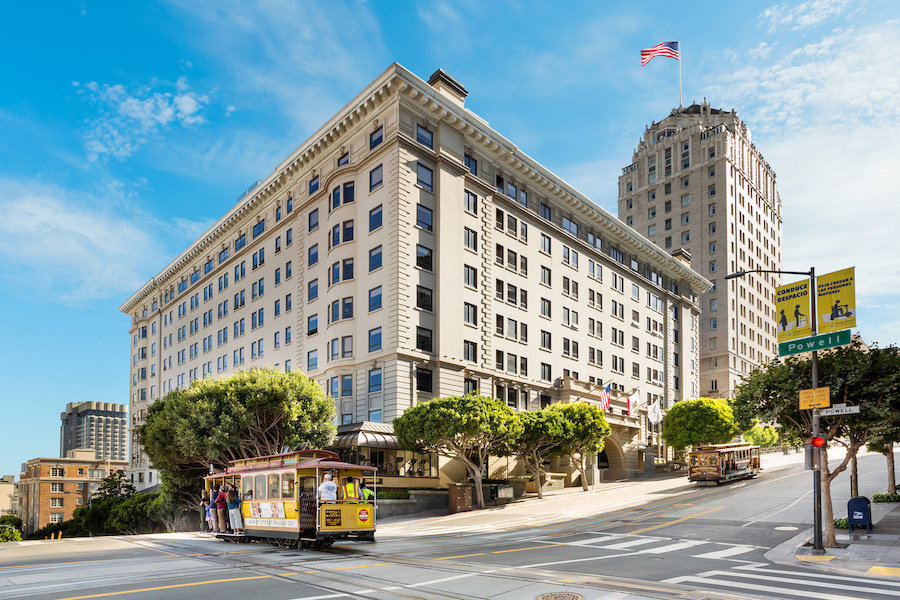 Stanford Court Nob Hill.
Nob Hill has maintained a distinctive charm since it was established by the four major railroad tycoons. The gentle hum of the iconic cable cars and sweeping views of the San Francisco skyline and the bay are only a sampling of the sensory delights that await you. For inspiration in planning your staycation activities, check out Stanford Court's blog, A Day in Nob Hill.
Amenities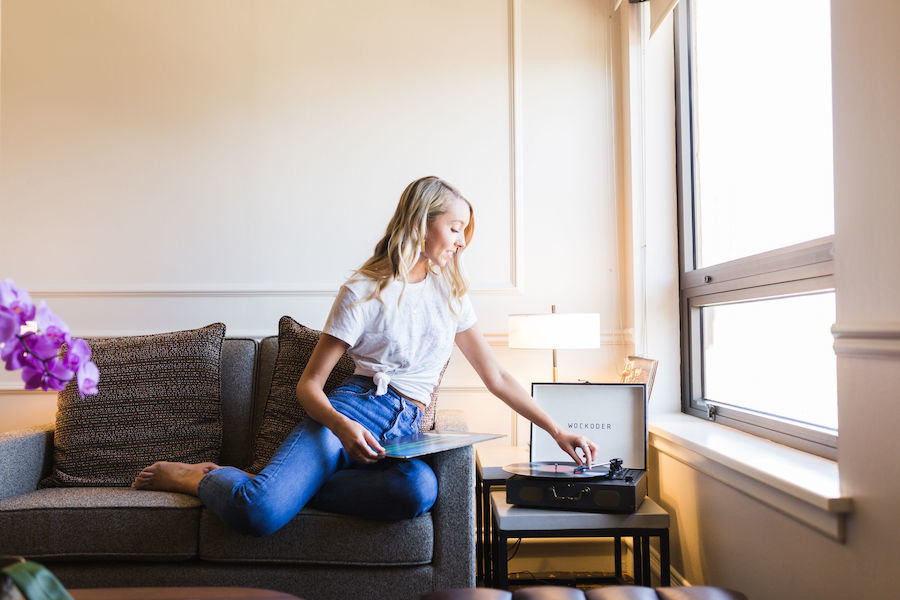 Set the mood with vinyls from our library—new suites have Bluetooth record players!
Open 24 hours a day, Stanford Court's glass "greenhouse" fitness center offers views of cable cars. As you drink in the sights, you can step up your workout game with Kinima.fit virtual personal training and Peloton bikes. Back in your hotel room, brush up on the day's news using the PressReader app on your mobile device and gain unlimited access to local and international publications. Feel like kicking back? Enjoy some tunes in the hotel's Music Room, featuring vinyl records from Bay Area artists and bands. Or, take advantage of in-room Google Chromecast and 49" HD TVs to stream your own entertainment.
Dining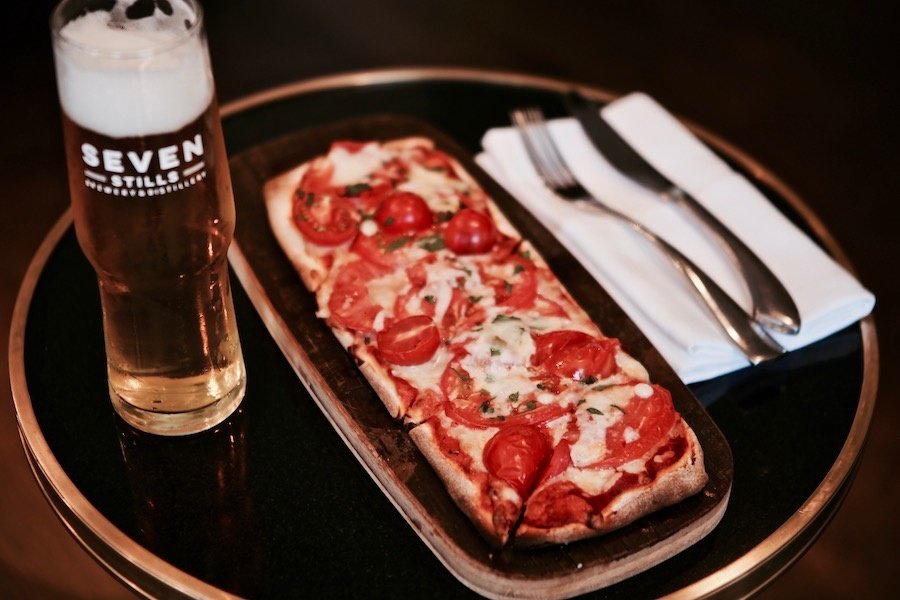 Dine and drink at Seven Stills Nob Hill.
Get your day underway in Common's Café with a latte or full breakfast, served daily from 6 to 10:30am.
Later, you can reflect on your day while enjoying a hand-crafted cocktail at Seven Stills Nob Hill, the local brewery and distillery's newest venture located within the hotel. The fun but sophisticated feel of this upscale restaurant, bar and lounge makes it the perfect place to unwind and plan your next adventure. Dinner is served from 4 to 10:30pm daily; the bar and lounge are open until midnight.
Now that it's finally fall, why not enjoy the city's best time of year at Stanford Court? It's easy to customize your staycation with the hotel's special offers; for more information, go to stanfordcourt.com/specials.

Share your adventures of #CourtingSF @stanfordcourtsf.