Stanford Court is a destination hotel designed to delight the free-thinking, entrepreneurial spirit who craves a sincerely-felt San Francisco experience.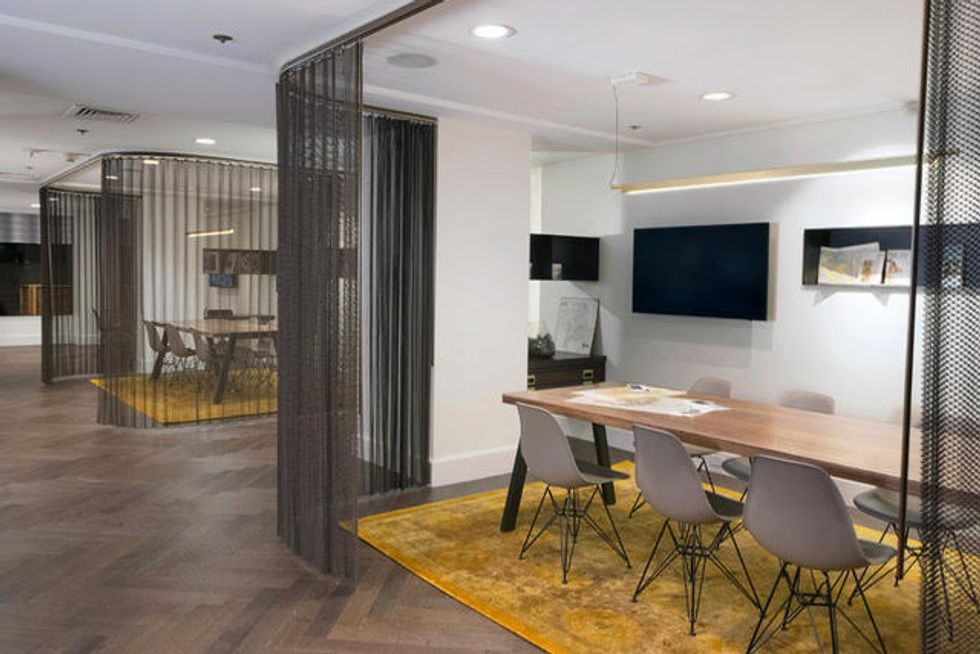 Audio and map room
Guests will find their stay here enhanced with inspiring innovations, sophisticated technology, and a taste of the Bay Area's cultural connection.

Our location atop the renowned Nob Hill, just blocks from Union Square, provides a a delightful blend of escape and access, offering spectacular views, a rich history, and easy access to the city's three cable car lines. The guest experience at Stanford Court is reminiscent of the good life enjoyed by railroad tycoons long ago, and it keeps people returning for more.
Woven throughout the hotel's culture, décor, and service is a fine balance of modern additions, local tributes, and nods to the past, characteristic of the city itself.
Here are a few of our favorite things:
A first-class fitness center experience:
Our new 1,500-square-foot Fitness Center, located on the first floor, features state-of-the-art equipment—including interactive Kinima stations for a truly personalized workout—and floor-to-ceiling windows that fill the space with natural light and offer views of those famed cable cars. Open 24 hours a day.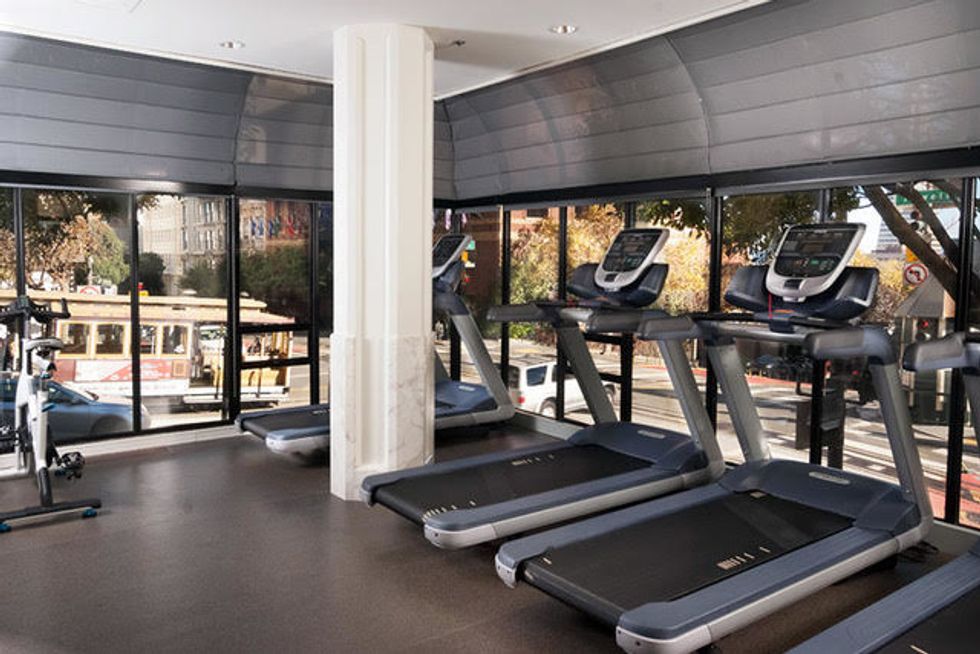 Get your sweat on at the fitness center
#Hydrate program:
For our guests' convenience and to help protect the environment, we offer reusable water bottles in our guest rooms and FloWater filling stations throughout the hotel.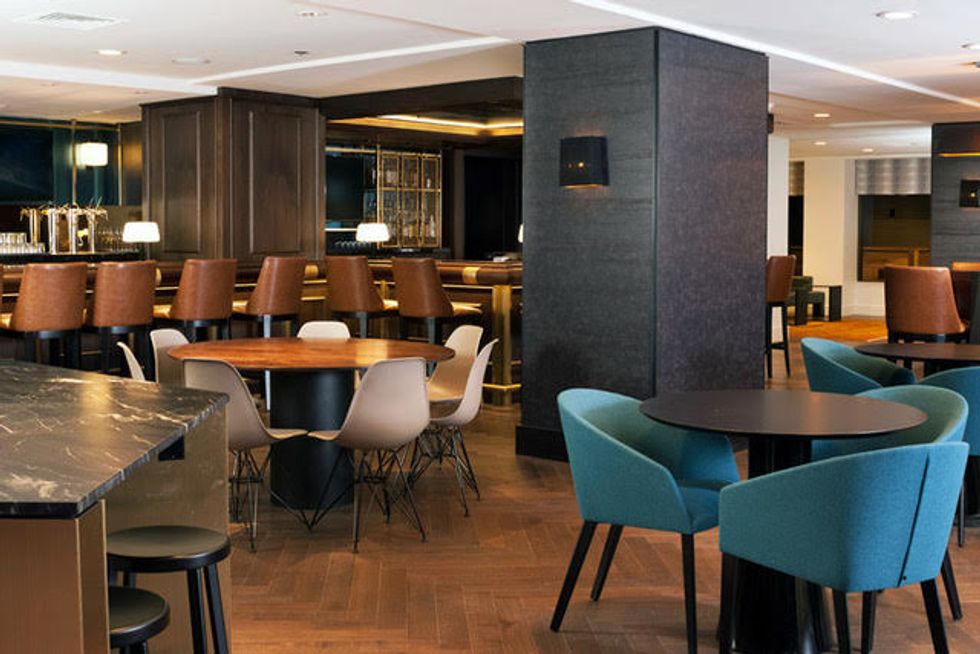 Cozy dining at the restaurant and lounge
Happy Dogs
We provide water bowls near the entrance for our four-footed guests, a cool bag of essential canine goodies, including poop bags, a lint roller, and chew toys to keep, plus food and water bowls and a plush dog bed to use during their stay. A stroll in nearby Huntington Park shows just how pup-popular the area is, and the experience wouldn't be complete without Pet Tech—loaner items include Petcube cameras, Go Pro Fetch dog harnesses, and iFetch Frenzys.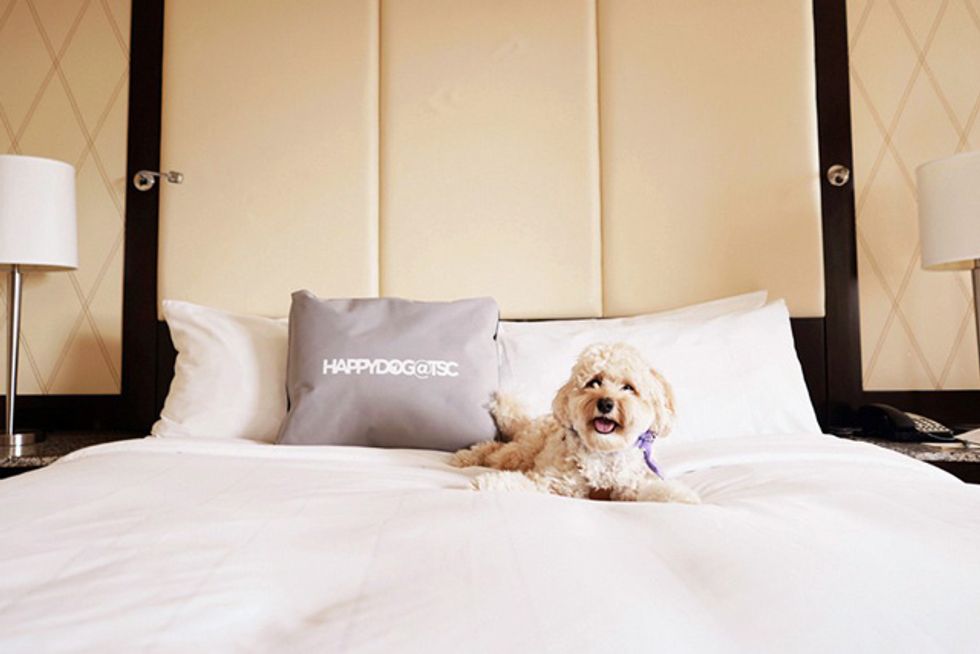 @sailordoodle(Courtesy of Ruby Yen Photography)
Brand-new lobby & Benny
Guided by the design concept of "where tomorrow meets yesterday," the newly renovated Stanford Court integrates Nob Hill's grand history with the innovative and tech-focused spirit of today's San Francisco. At the hotel's entrance stands Benny the Bufano, a 3-ton, 10-foot-tall sculpture that has been a part of the hotel since 1979.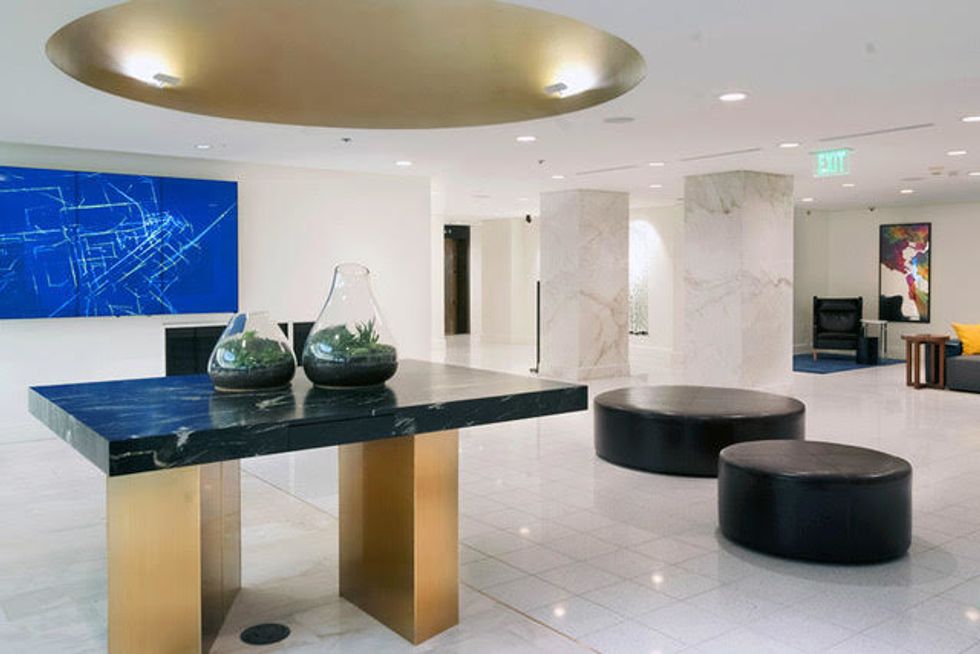 The chic Lobby