By
We were skeptical too, but Fisherman's Wharf deserves a second look. In addition to a few hidden gems, the famously touristy waterfront is reinventing itself with hip hotels, a destination museum and—gasp!—good food and drink.
PLAY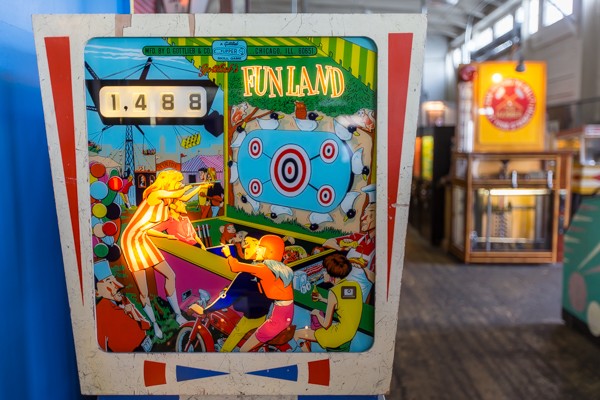 If you aren't charmed by this magical piece of San Francisco, you might consider moving back to Akron. Feed a five into the bill changer and delight in a warehouse full of vintage arcade games rescued from old seaside amusement parks. Ask a coffin-bound mummy if you will marry a blonde, sway to a tropical monkey band, peek into a Chinatown opium den, and watch Naughty Marietta do her stuff. // Musée Mécanique, Pier 45, museemecaniquesf.com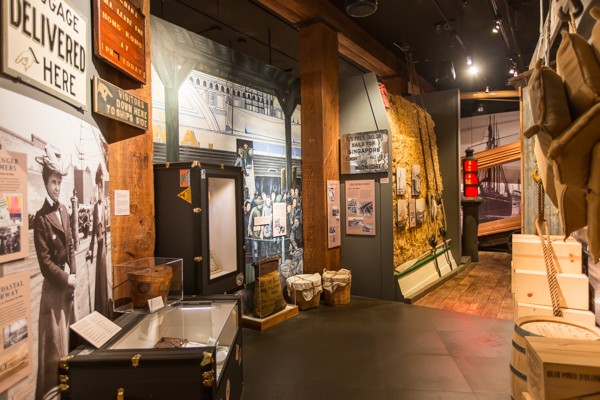 San Francisco Maritime National Historic Park
Don't miss this hugely underrated National Park which spans three locations and houses the largest museum collection in the NPS. Tour massive historic boats docked at Hyde Street Pier, examine excavated Gold Rush-era ships in the architecturally striking Maritime Museum, and explore the brash history of SF's waterfront in an immersive new visitors center exhibit. // San Francisco Maritime National Historical Park, nps.gov/safr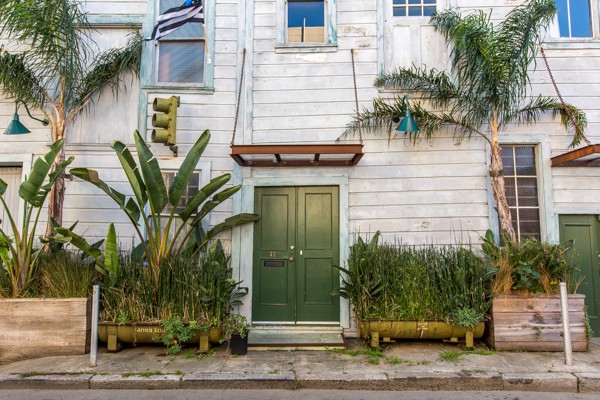 Water Street Garden
Lombard Street draws all the tourists, but we're partial to this lesser-known thoroughfare a few blocks from the shore. The one-block lane is lined with early 20th century warehouses and stables that have been transformed into a lush, urban garden. Need to up your Instagram game? Head here. // Water Street Gardens, Water St between Taylor and Mason streets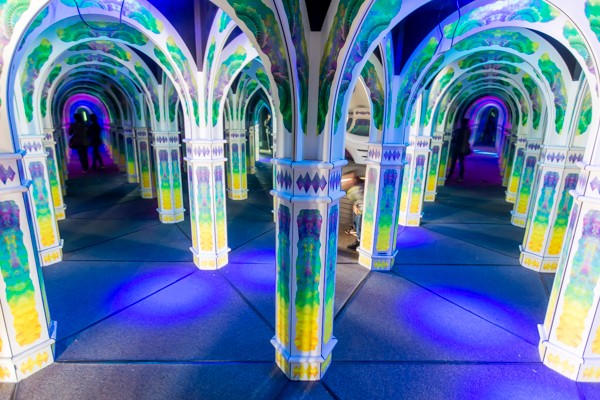 Magowan's Infinite Mirror Maze
This is best $5 you'll spend in San Francisco. Slip on a pair of plastic gloves and feel your way through a psychedelic maze of mirrors. It's a giddy amount of fun and your admission is good all day. // Magowan's Infinite Mirror Maze, Building O-11, PIER 39, magowansinfinitemirrormaze.com
DRINK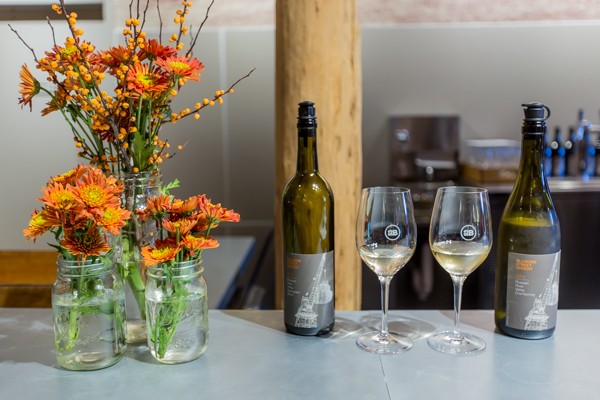 Here's what you need to know about the new Bluxome Street Winery tasting room: they pour great SF-made wine in a handsome, historic space with an outdoor patio and knock-out waterfront views. The Woolen Mills Building where they've set up shop was originally built in 1862 to produce Union soldier uniforms during the Civil War. Now it supplies (mostly) Russian River chards and pinots that are available by glass, carafe, bottle, or flights. Yummy snacks include La Quercia prosciutto, Rustic Bakery crackers, and rounds of cheese. // Bluxome Street Winery, Ghirardelli Square, Lower Level Woolen Mills Building, bluxomewinery.com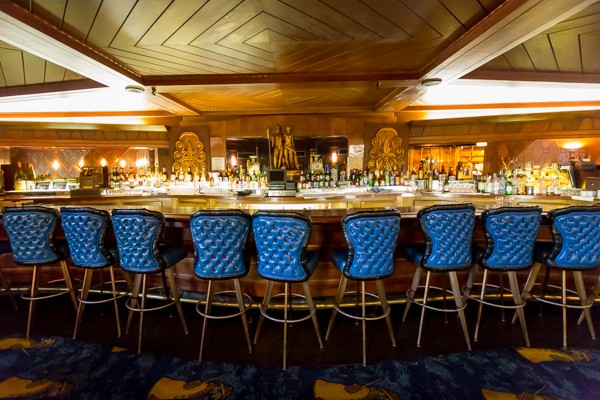 This time warp restaurant is a hidden delight for retro buffs. Obscured under vivid neon signage, its richly atmospheric interior oozes Rat Pack-era Vegas. Of the property's three old-school bars, we swoon for the Mad Men feel of the second floor lounge. Sink into a blue tufted leather chair by the fireplace, order a Manhattan, and don your best Draper. // Fisherman's Grotto, 2847 Taylor St, fishermensgrotto.com
EAT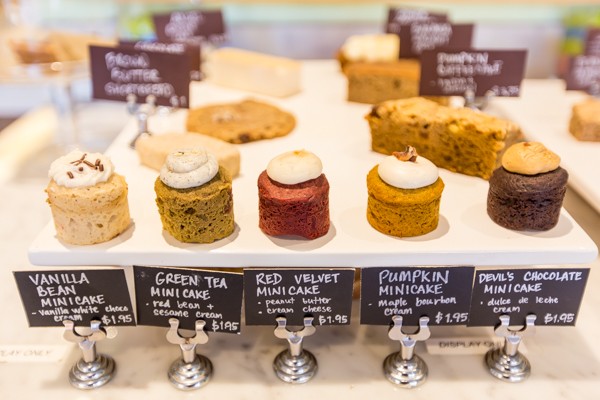 DeLise is a tasty, bright spot on scenically challenged Bay Street. The display counter bursts with bite-sized, seasonal confections like a Pumpkin Minicake with maple bourbon cream and the popular S'mores Ganache Bar. Be sure to ask for a taste of their exceptional Asian-inspired gelato (think Toasted Rice and Dulce de Leche w/ Miso) made using Straus Organic. // DeLise Dessert Cafe, 327 Bay St, delisesf.com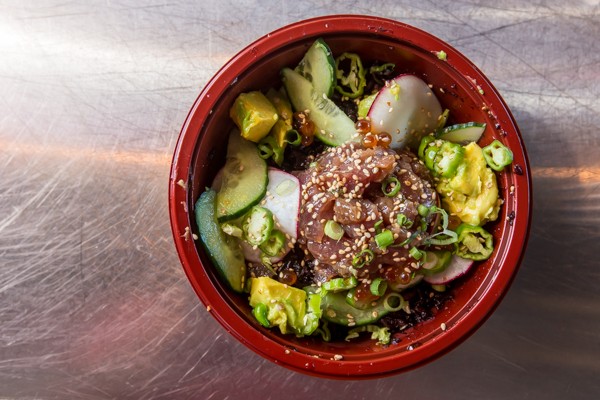 Vibrant Hawaiian flags and Island Life stickers adorn every surface of this tiny take-away storefront on the Embarcadero. Lunchtime lines form for big colorful bowls of poke with tender cubes of ahi, chunks of avocado, briny roe orbs, daikon cubes, and mild wasabi cream. Take it to the waterfront benches around the corner and watch Pier 39 magically transform into Hanalei bay. Yep, Sammy's is that good. // Sammy's Aloha, Pier 33, The Embarcadero, sammysaloha.net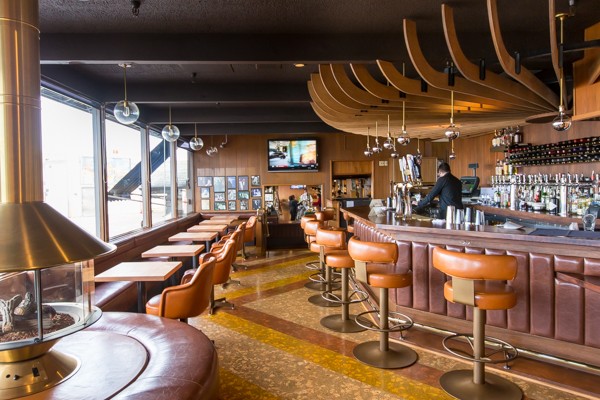 It's only a matter of time before you crave seafood and Scoma's is where you need to be. The 50-year-old landmark recently hired Chef Gordon Drysdale to help bring the food and drink program into the 21st century. Fish still gets delivered daily from the Scoma's boat, but the prep improved, cocktails reflect the city we live in, and veggies are now sourced from Capay Farms. Swing by for a barrel-aged Manhattan and their insanely delicious take on Oysters Rockefeller in the renovated mid-century mod lounge overlooking the water. // Scoma's, Al Scoma Way, scomas.com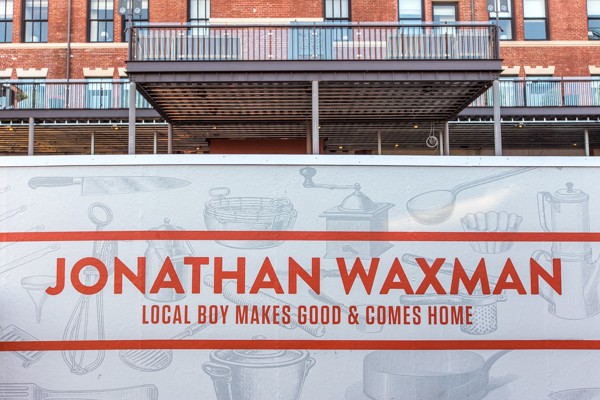 Le Marais Bakery + Jonathan Waxman
After successfully revitalizing New York's Chelsea Market, real estate investment firm Jamestown is turning its attention to undeniably charming Ghirardelli Square. They recruited Jonathan Waxman of NY's Barbuto to open a dual-concept restaurant with a sprawling patio overlooking the water. They also signed on the Marina's Le Marais Bakery to open a second location in the Square. Both projects are expected to open early 2016, but starting this December, Le Marais will host a pop-up until their permanent location debuts. // Ghirardelli Square, ghirardellisq.com
STAY
Designed by the same firm that gave us stylish Hotel Zetta, the Zephyr sports a hip nautical theme filled with games like in-room darts, ping pong, shuffleboard, and an oversized Jenga and Connect Four. Yet the feature that will bring you to your knees is an 10,000 sq. ft. landscaped courtyard brimming with shipping containers, fountains, and fire pits. It's the one of the best outdoor venues in the city and, next month, it'll add a tricked out travel trailer serving food, wine and beer. // Hotel Zephyr, 250 Beach St, hotelzephyrsf.com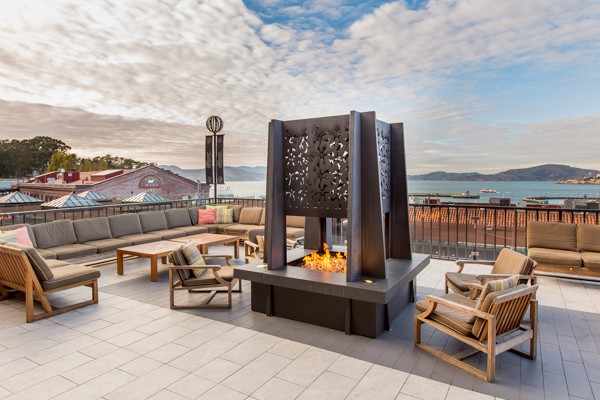 The best way to take advantage of Ghirardelli Square's enchanting architecture and dramatic setting is from a luxury suite at the Farimont Heritage Place. Two and three bedroom residences are available for overnight stays as well as fractional ownership. Fetching interiors highlight historic details like original brick walls that add charm to plush living spaces and sleek high-end kitchens. You can even stay in the Square's iconic clock tower. Outside, fire pit warmed terraces offer sweeping views of the bay.  // Fairmont Heritage Place, Ghirardelli Square, 900 North Point St, ​fairmontatghirardelli.com
DON'T MISS A BAY AREA BEAT! SUBSCRIBE TO OUR NEWSLETTER.