Some days you just want to pack up the kids and get out of the city. No planning, no organizing, just get up and go. Do it right and sneaking away for a day doesn't have to mean getting stuck in the car for hours. You can leave the hustle and bustle behind, take a step back in time and a walk on a beach with a wild side in Pescadero.
---
It's an easy drive. Less than an hour south of San Francisco, and just half an hour south of its better known neighbor Half Moon Bay. If the kids start to get grumpy on the drive, turn into the first beach you see. Prime sandcastle real estate starts in Pacifica and keeps going for the next 40 miles or so to Pescadero.
The best sites in Pescadero are outside. Visitors from around the world travel to Año Nuevo State Park to see the large colony of elephant seals that call it their home away from the sea. Elephant seals spend most of their lives at sea, but head straight to the beach when it's time to molt, mate, and give birth.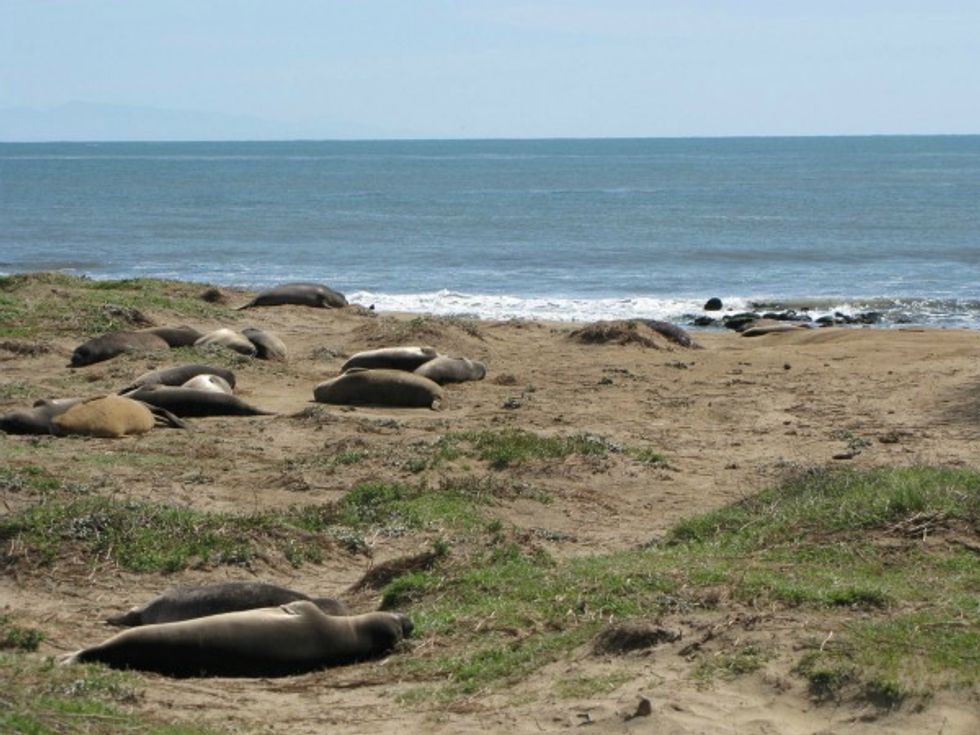 They're not exactly cute, but they are pretty spectacular. Males can weigh two -to-three tons and they battle it out on the beaches for females' affections.
There are always docents and park rangers on duty answering questions and keeping everyone, people and the elephant seals, safe. As tempting as it may be to get up close and personal, you have to remember these are wild animals and you must stay at least 25 feet away from the elephant seals. Looks can be deceiving. Elephant seals are faster than they look, and if they decide it's time to go, they'll take out anything in their path.
Moms give birth in the sand dunes and care for their pups for about a month, before abandoning them and heading back out to sea for nourishment.  Just 60 to 70 pounds at birth, pups will reach about 300 pounds when they have to start fending for themselves.
Breeding season for Elephant Seals is December through March. During those months only, to view the seals you must be on a guided walk. They sell out, so make a reservation or run the risk of disappointment. The mostly flat, three plus mile walk is family-friendly, but not stroller-friendly. A baby backpack is a good option for the toddler set. Don't let the distance dissuade you from tackling the tour with the kindergarten age set.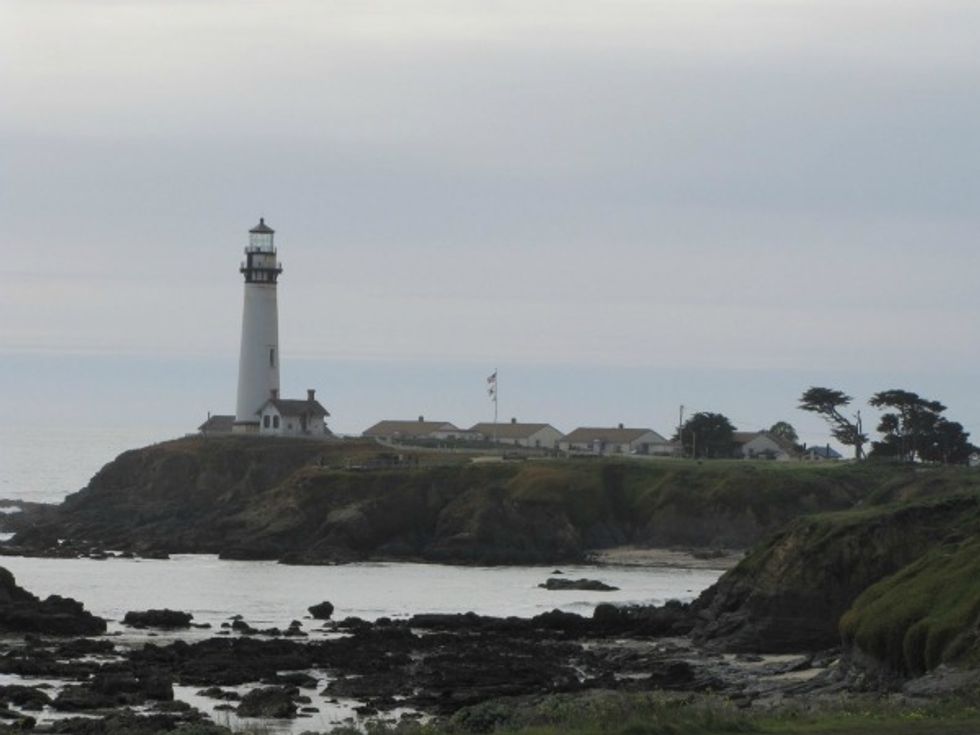 Once back on the road, you can't miss the Pigeon Point Lighthouse on Highway 1. At 115 feet, it's one of the tallest lighthouses in America. The lighthouse is closed to the public, but the grounds are open. The restored lighthouse keeper's house is a fantastic Hostel. Insider tip - an outdoor cliff-side hot tub at the hostel may influence your decision to stay.
Head inland two miles on Pescadero Road for lunch and some wandering in a classic one road downtown. Along with a few antique and art shops open mostly on weekends, there are plenty of oldie but goodie dining options to choose from in Pescadero. Duarte's Tavern, a landmark of sorts, has been run by the same family since 1894. Arcangeli Grocery, also known as Norm's Market is no spring chicken either. Established in 1929, they specialize in gourmet breads and groceries. Taqueria y Mercado de Amigos, shares a building with the local gas station on the corner.
If a full stomach has the family feeling re-energized, consider a trip to Harley Farms. This working farm has a little bit of everything, with an emphasis on happy goats.
Incredibly social, American Alpine goats twist and turn to get their heads through the fence and as close as possible to would-be petters. Your kids will love meeting their kids, the baby goats. Guard llamas are on duty 24/7 protecting the sheep from coyotes, dogs and other intruders.
Edible gardens are almost always in bloom, providing the flowers used to decorate goat cheese or chevre, made on site. If you time it right and don't mind getting dirty, you can take a tour. But definitely don't leave without going in the store and tasting the variety of cheeses made on the farm. It's a great way to introduce kids to some new foods. Just be prepared to want to buy a bunch for the (luckily short) ride home.