That's right, the popular New York burger chain has plans to open three locations in the Bay Area where they'll serving treats from Dandelion Chocolate and Manresa Bread.
Plus, Apple invests big-time in Colombia's mangrove forests, the FDA goes after vape makers citing teen "epidemic" and the first cashierless grocery store opens in SF.
---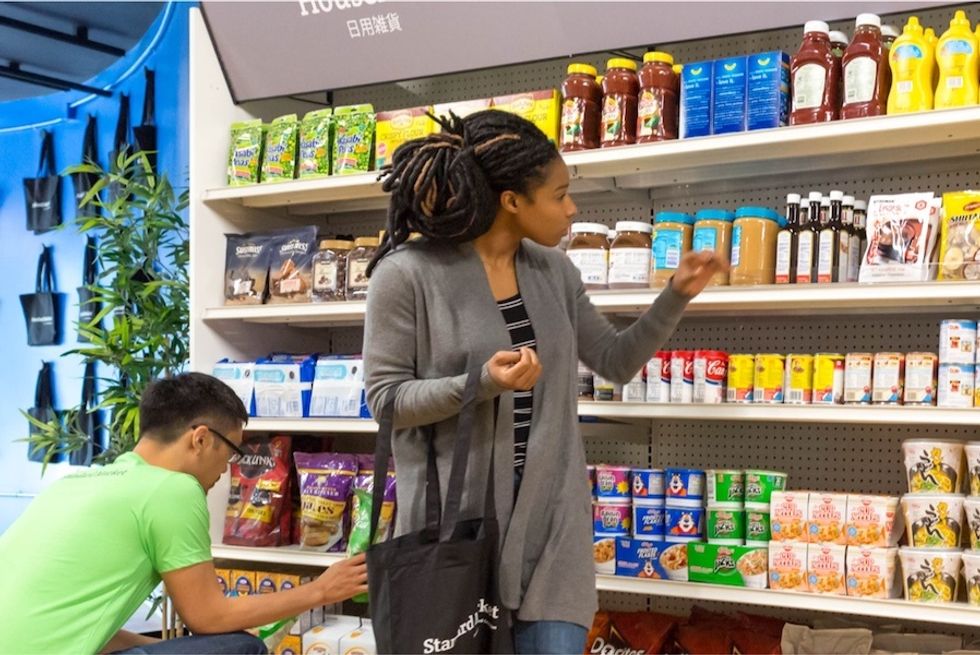 (Courtesy of Standard Cognition)
Stealing From a Cashierless Store (Without You, or the Cameras, Knowing It), The New York Times

San Francisco's new fully automated grocery store has opened on Mid-Market, next door to Huckleberry Bicycles. NYT writer Nellie Bowles steals a bag of popcorn, and tells about it. Read more.
Oakland Councilman Champions Tiny Homes for Homeless Students, KQED
A new neighborhood of tiny homes—built by and for West Oakland's Laney College students—opens in the parking lot of a Baptist church. Read more.
San Francisco threatens to yellow tag Millennium Tower, ABC7
First it sunk. Then it began to tilt. And most recently, one of its windows freakishly cracked during the night. Now the city may deem Millennium Tower an official hazard. Read more.
Apple is investing in a huge mangrove forest in Colombia, Fast Company
In a move that will make Apple Maps a carbon-neutral program, the world's richest company is investing an undisclosed sum in reforesting and preserving a South American mangrove forest that "will help capture an estimated 1 million metric tons of CO2 emissions over its lifetime." Read more.
First Bay Area Shake Shack Approaches With Manresa Bread Cookie Concretes and More, Eater SF
The New York City–based burger chain is coming to Palo Alto (then soon to SF and Larkspur). We might say so what, except that they'll be serving sweets from Dandelion Chocolate and Manresa Bread, alongside other yet-to-be-announced goods from local makers. Read more.
F.D.A. Targets Vaping, Alarmed by Teenage Use, The New York Times
To juul has become a popularized verb for vaping thanks to the SF-based company Juul, whose sleek e-cigs have captivated teen world and taken over Snapchat. Now, the FDA has declared teen vaping an "epidemic" and has put makers on 60-day notice to keep their products away from kids—or else. Read more.