Take a step back in time to see what life during the Gold Rush was really like.
The San Francisco Opera is bringing tales of 1850s California to audiences this month with Girls of the Golden West, premiering November 21. The newest opera by composer John Adams, with libretto by director Peter Sellars, has been heralded as "the most eagerly-anticipated new opera of the season."
---
The production marks the debuts of young, quickly rising opera stars, Julia Bullock, Davóne Tines, Ryan McKinny and conductor Grant Gershon, who had led numerous orchestras across the country from the Los Angeles Philharmonic to the National Symphony Orchestra. The cast goes on to include a barrage of chanteuses including J'Nai Bridges, Paul Appleby, Hye Jung Lee, Elliot Madore and dancer, Lorena Feijóo. Yet another star of the show is the location itself. Girls of the Golden West is set in the historic mining camps of Rich Bar and Downieville; which swelled suddenly with thousands of people, eager for a new life during the mid-19th century.
Director Peter Sellars drew inspiration from a vast number of Gold Rush sources such as the diaries of Chilean miners, poetry of Chinese and Argentinian settlers, songs of the period, and Frederick Douglass' speech,
What to the slave is the fourth of July
, Mark Twain's
Roughing It.
Selllers also used The Shirley Letters as a point of reference—a collection of correspondence by Louise Clappe, a.k.a. "Dame Shirley," that described life at the mining camps from 1851 to 1852. "The true stories of the forty-niners are overwhelming in their heroism, passion and cruelty, telling tales of racial conflicts, colorful and humorous exploits, political strife and struggles to build anew a life and to decide what it would mean to be American." Some of these stories, told through
songs
such as "Spider Dance," and "Ven esta noche, amado querido," feature real-life people who stood out in California history:
Lola Montez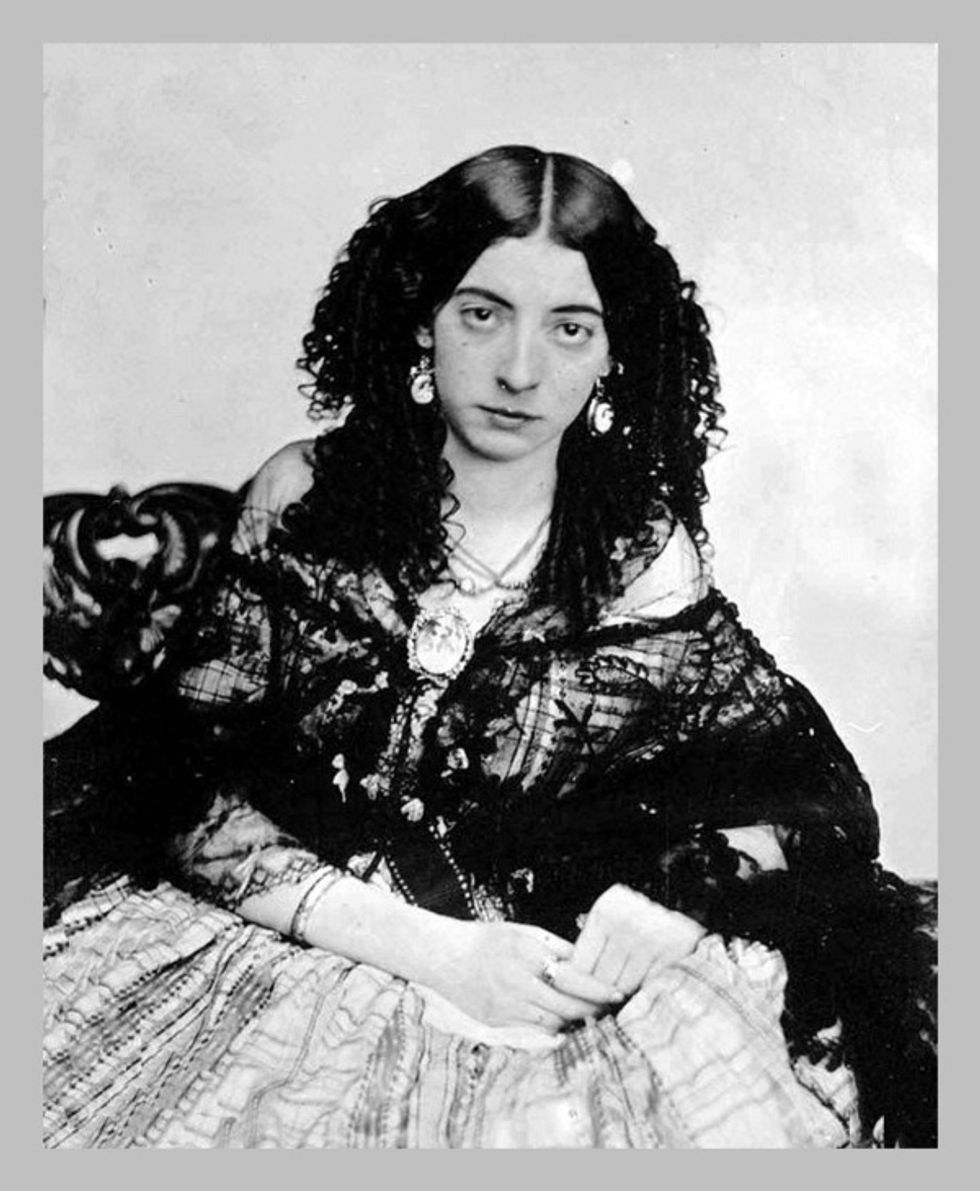 via SF City Guides
Born Marie Dolores Eliza Rosanna Gilbert, this dancer and actress changed her name to Lola Montez to assume a Spanish identity. She also became the Countess of Landsfeld, when her lover, King Ludwig I of Bavaria gave her the title. Hailing from Ireland, Montez spent time in Spain learning to dance, which enabled her to travel the world. After having her Bavarian rights annulled, she joined a performance tour, and landed in San Francisco in 1853; where her Spider Dance caused a sensation at the Victoria Theatre, attracting both moral outrage at her radical behavior, as well as showers of gold nuggets.
Dame Shirley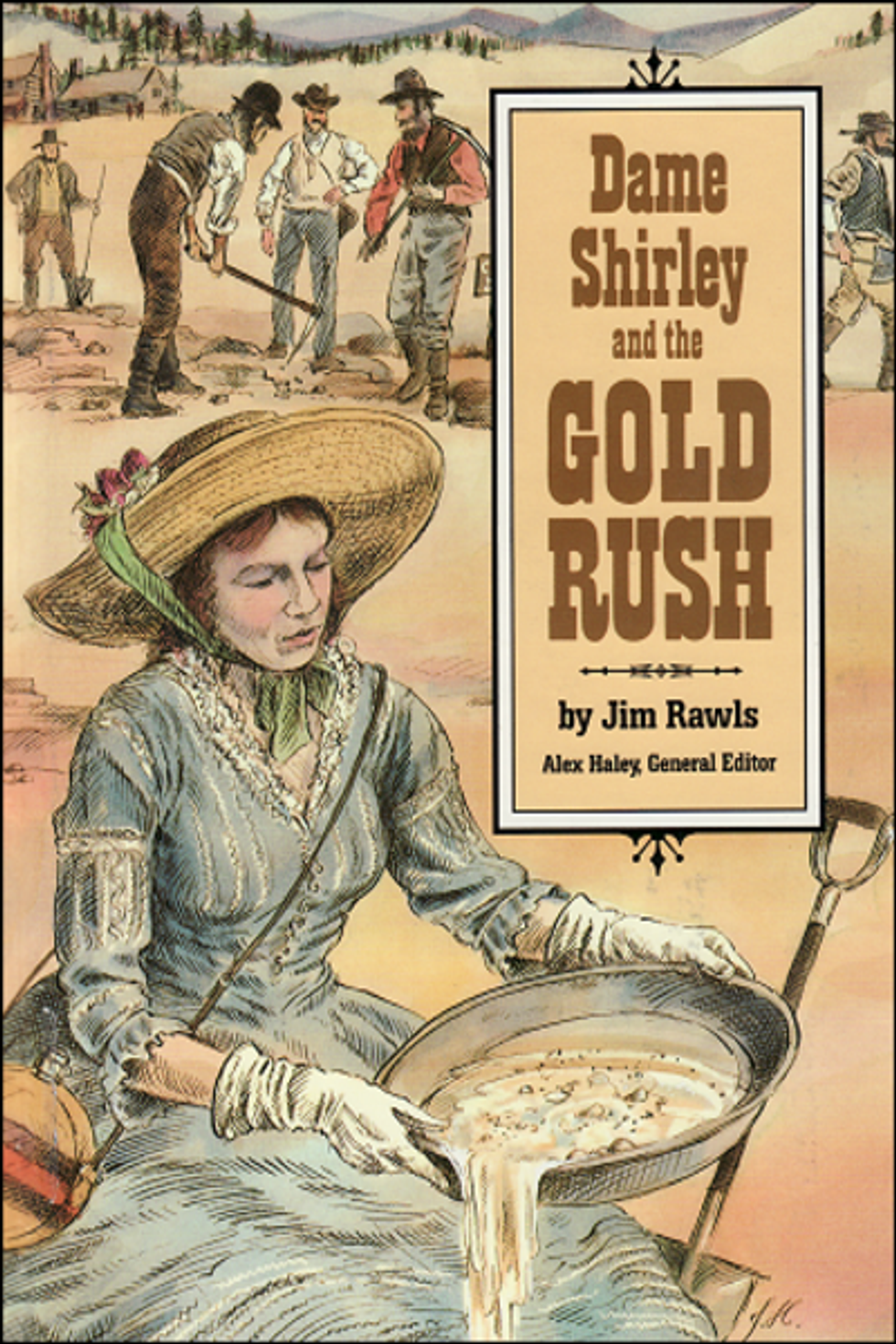 via The Legacy of Alex Haley Now and Forever
Under the pen name Dame Shirley, Louise Clappe, wrote 23 letters to her sister Molly detailing life in a California mining town. The letters, written between September 1852 and November 1853 while she was living in Quincy with her husband, have appeared multiple times in print in different editions. Described as both witty and disturbing, they offered firsthand insight into mining life.
Clarence King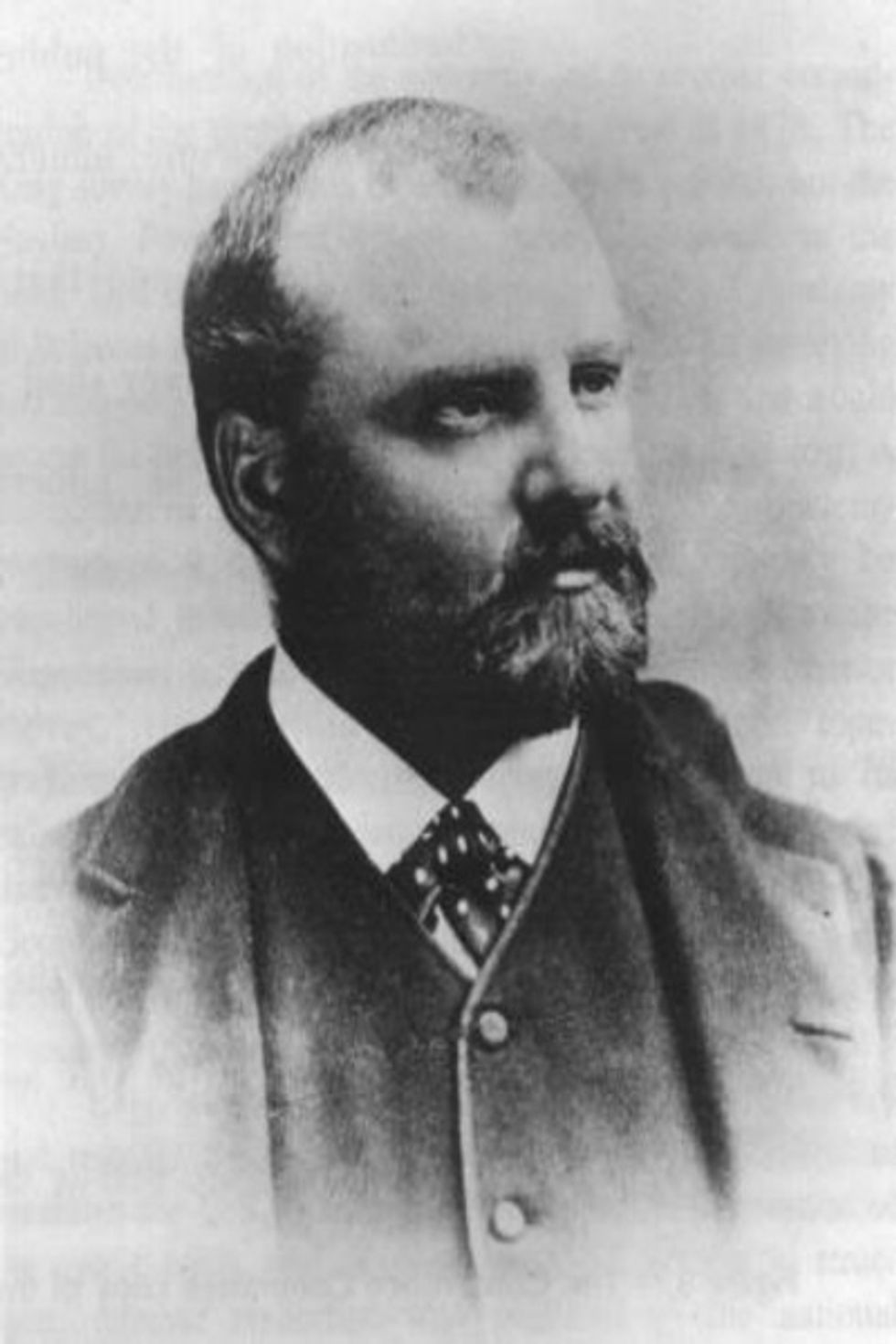 via Wikimedia
Clarence King explored the Sierra Nevada in his role as a geologer, author, and mountaineer. He was also the United States Geological Survey's first director, and gained notoriety after exposing the Diamond Hoax of 1872. King also led a double life—when he met and fell in love with Ada Copeland, an African American nursemaid from Georgia (and former slave), he managed to convince her that he was an African American Pullman porter named James Todd. As interracial marriage was frowned upon and still illegal in many places, he kept his secret from Copeland even after they married in 1888 and had five children. He didn't reveal his true identity until he wrote her a letter from his deathbed in Arizona.
Josefa Segovia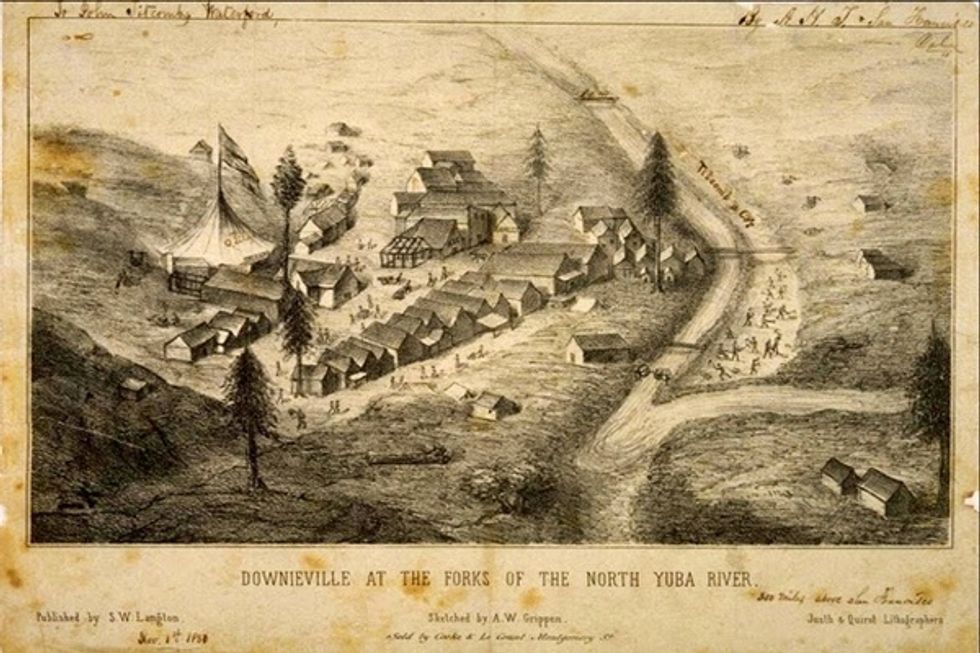 via DREAMING CASUALLY
At the age of 26, Josefa Segovia was convicted for murder a man, who attempted to assault her. In 1851, she became the first only woman to be hanged in California in Downieville, a miner town in Sierra County. Though there are inconsistencies regarding events that occurred around her death, her story holds connections to the larger history and experience of Latinos in the United States; highlighting the violence and discrimination they'd experienced. Following the Mexican-American War and Treaty of Guadalupe Hidalgo, life for Mexicans shifted entirely—they lost their political power, property, and became segregated. Women, in particular, were regarded as sirens in media, and Segovia was remembered as "Juanita" after her death, a stereotypical name for Mexican women.
// November 21st through December 10th, Tickets (from $31 to $298) can be purchased at sfopera.com, by phone 415-864-3330, or at the box office, 301 Van Ness Ave. (Civic Center)