Take a break from skiing, sledding or boarding and lace up a pair of ice skates on your next trip to Lake Tahoe. There are several ice rinks in the Tahoe area for both beginner and advanced skaters, as well as a few lakes and rivers that will freeze solid when the night temperatures dip into the teens.
---
Lake Tahoe Ice Rinks
Olympic Ice Pavilion at Squaw Valley
This is hands-down the best place to ice skate in Lake Tahoe (and maybe the country). This rink located at High Camp in Squaw Valley is not large, but has stellar views of the valley and the lake from over 8,200 feet in elevation. The rink is accessed by the Aerial Tram which costs around $29 for adults. An hour of skate time and rental skates is $12 for ages 13 and up.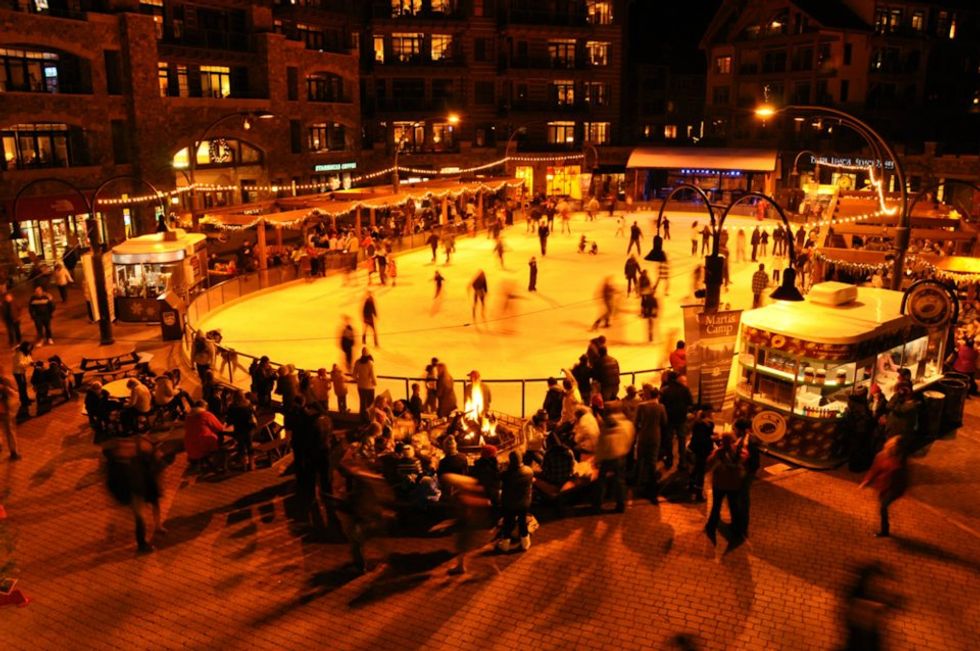 The Northstar ski resort near Truckee has a 9,000 square foot skating rink that is free if you bring your own skates. Otherwise, rentals are $10. It's located right in the middle of the Village at Northstar and is surrounded by lounge chairs, fire pits, bars and restaurants. It's a great place to people watch if you don't want to skate.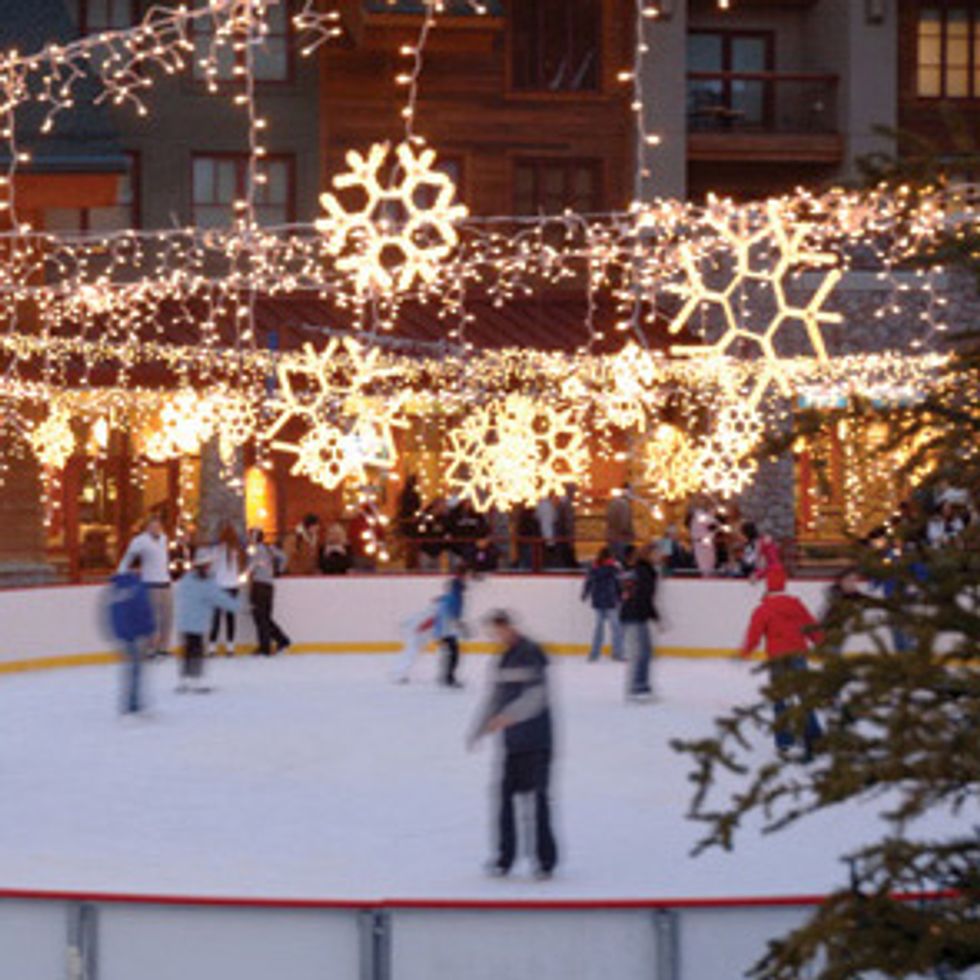 Heavenly Ice Rink
Heavenly's ice rink is also located right in the middle of the resort's village and is decorated with lighted snowflakes and fairy lights. A daily pass and skate rental is about $16 and you are close to the casinos, shops and restaurants of Heavenly.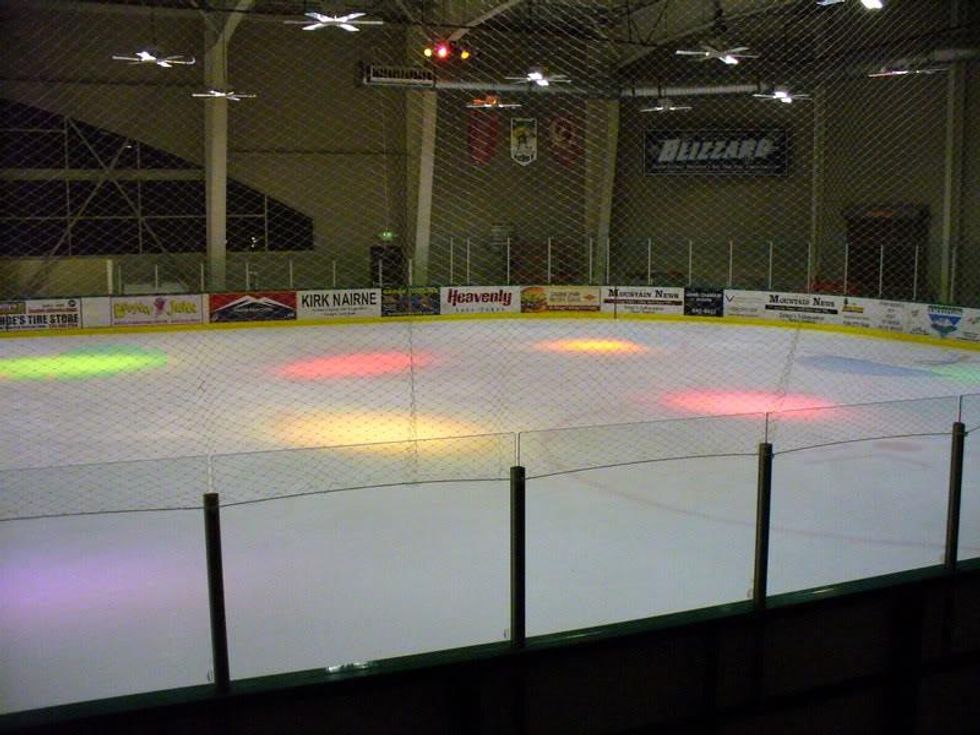 South Lake Tahoe Ice Arena
Mostly unknown to visitors, this regulation size, indoor ice rink is perfect for more advanced skaters and ice hockey enthusiasts. It's located in a local park and is open every day for lessons, games and public skating. On weekend nights they even have black light skating with music. The cost is between $9-12 for a pass, and they also have skate-sharpening services, a snack area and lockers.




Frozen Lake Ice Skating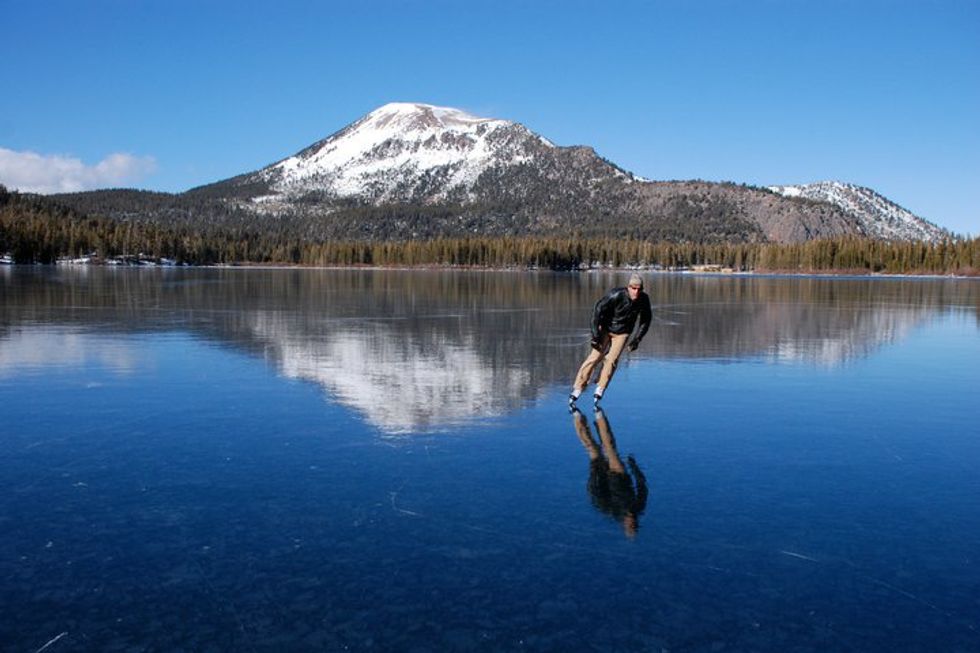 There's a Facebook page just for Lake Tahoe and Truckee area lake ice skating. It's updated by locals who know the best lakes for skating.
Lake Tahoe never freezes, but several smaller lakes in the area do. When venturing out on the ice of a frozen lake, take precaution and do not go out onto a lake where you don't know the depth, or where there is signage saying not to go any further. It's not recommended to ice skate on Donner Lake; several people have fallen through the ice of this deep lake.
When checking out a frozen lake, walk around the perimeter and look at the ice. To support your weight, the ice needs to be about 4-6 inches thick. If the ground around a lake is frozen, it is a good indication that it has been cold in the area recently and the ice is likely to be more stable. Ask friends and people who ice skate in the area to recommend safe places to skate, and if you notice skating marks on the ice, other people have been on the ice. If you don't feel comfortable, stick to the edges of the shoreline, and never skate alone.

Tips for ice skating at Lake Tahoe:


Wear padding
Wear pads on your elbows and knees. Wrist guards are great to have too. You can also get pads that protect your tailbone during those unfortunate and embarrassing butt plants.

Bring your own skates
If you rent skates, it can sometimes be difficult to find your perfect size. Bring your own skates that you are comfortable wearing on any ice condition.

Dress the part
Wear warm socks that keep your feet warm, but also allow you to feel the ice and your skates. Wear a warm hat and gloves and wind-resistant jacket. Avoid jeans.