Stand apart from the pimp-ho couples, slutty felines, and Elvis costumes, and shimmy into one of these fetching outfits at this Sunday's Bay to Breakers where you'll be the toast of the beer barf queue at the finish line.
---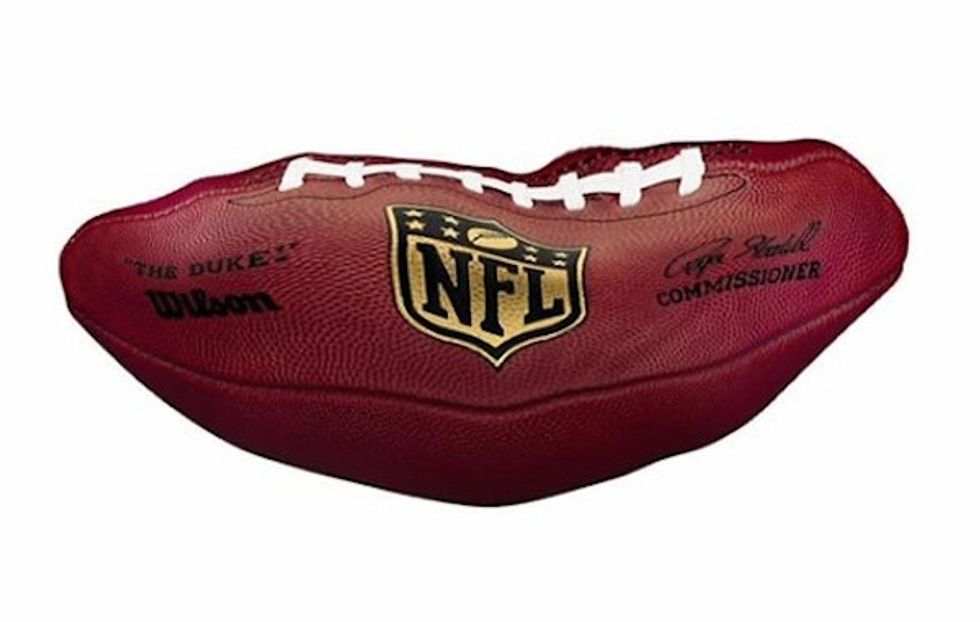 Deflated football
San Mateo's homegrown star turned possibly disgraced Patriots quarterback Tom Brady is the poster boy for deflategate. Show everyone your American football controversy prowess by dressing up and running around town like a deflated football. Topical victory is yours!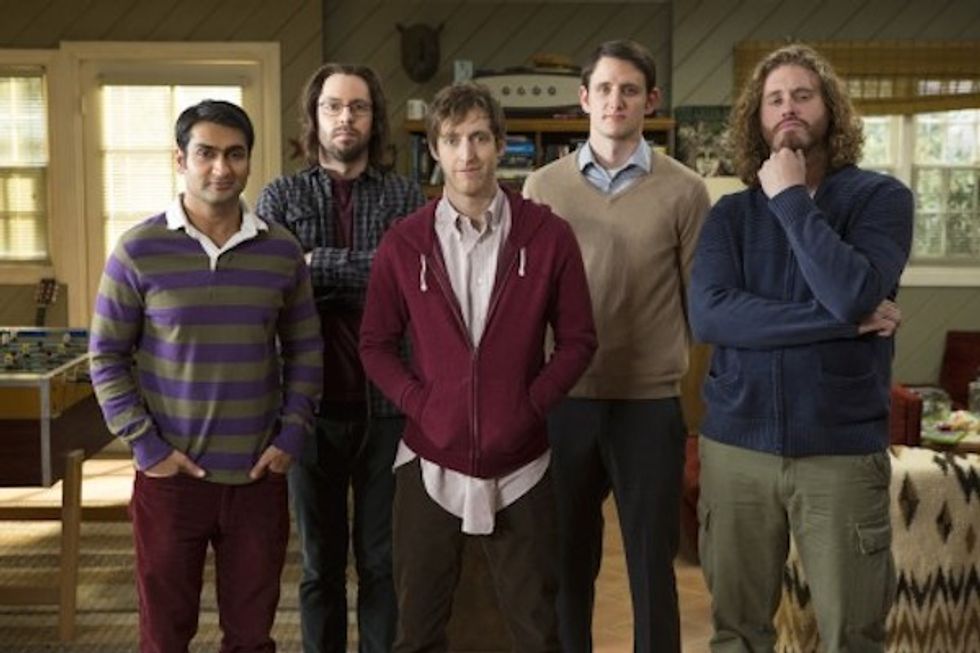 Tech Bro
Tighten that topknot, slip on your carefully stained hoodie, and print out a stack of eviction notices. You're going to spend the day huffing and puffing your way to the finish line like a fresh-off-the-280 twentysomething poring over C For Dummies. (Not to be confused with San Francisco's beloved actual techie population!)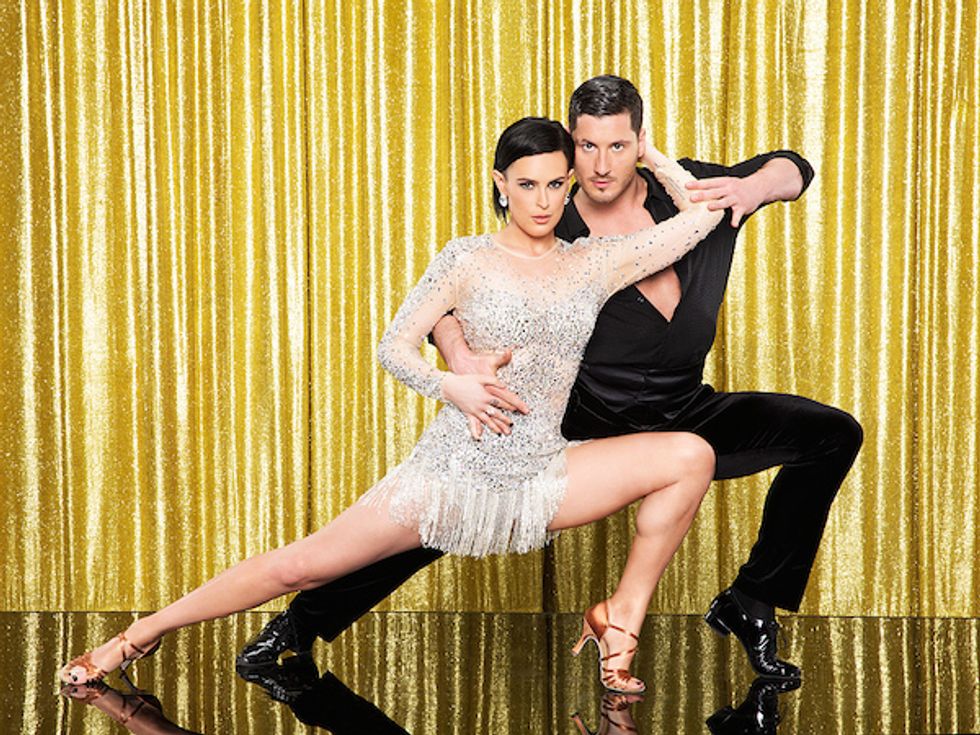 Rumer Willis
Who knew that Demi Moore and Bruce Willis' oblong visaged offspring would rise to the occasion and find her life's true calling as an amateur dancer on ABC's cloying Dancing with the Stars. Go the extra mile and wear high heels. Blisters be damned, you'll be the real winner of the big race.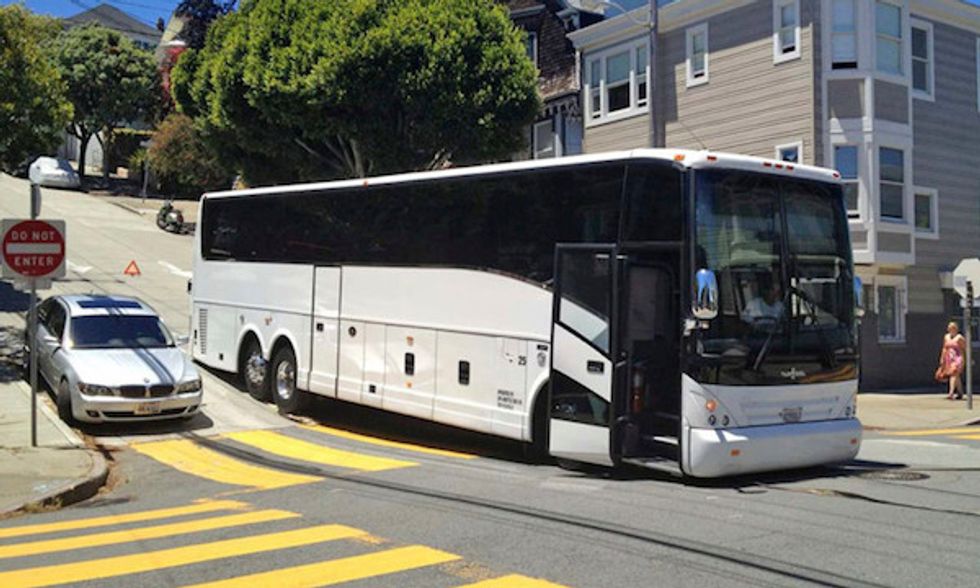 Google Bus
White outfit, black sunglasses, wheels on feet. Only works if path is constantly blocked by sign-bearing hippie protesters—hello, group costume. (Bonus points if they're performing an uninspired and ineffective performance art piece!)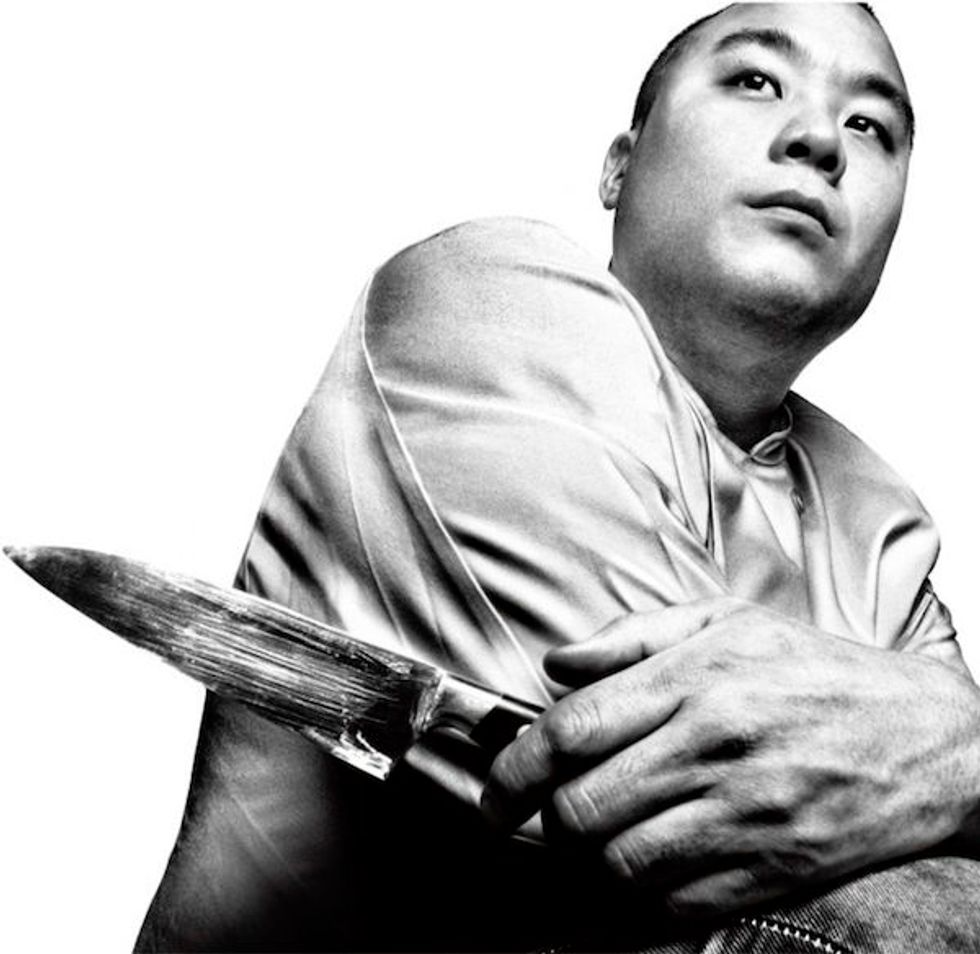 Celebrity chef
Sleeve of tattoos, big fake knife, white stuff around nostrils.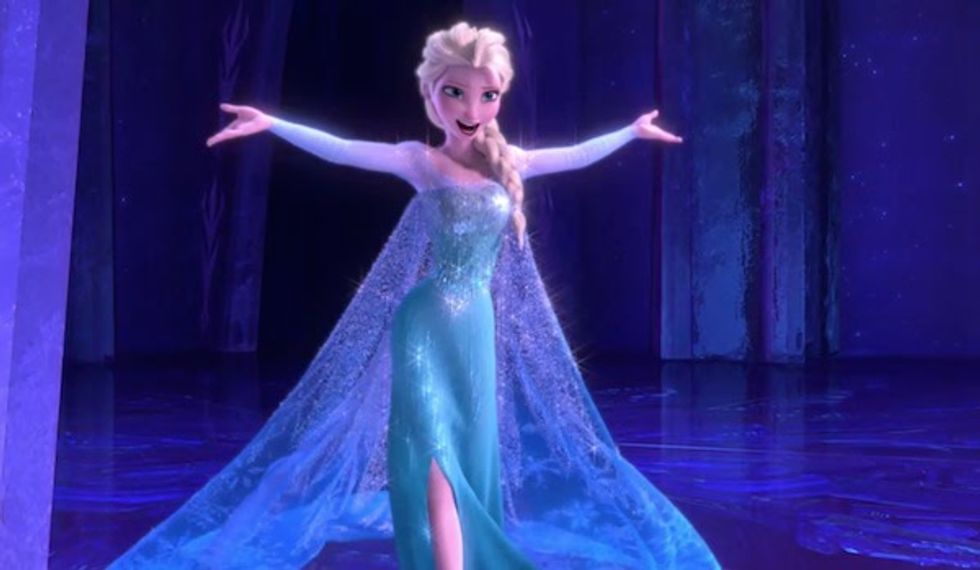 Elsa from Frozen
Because princesses are pretty, that's why. Plus, you get to wear a glorious gown and throw shaved ice at people. Let it go!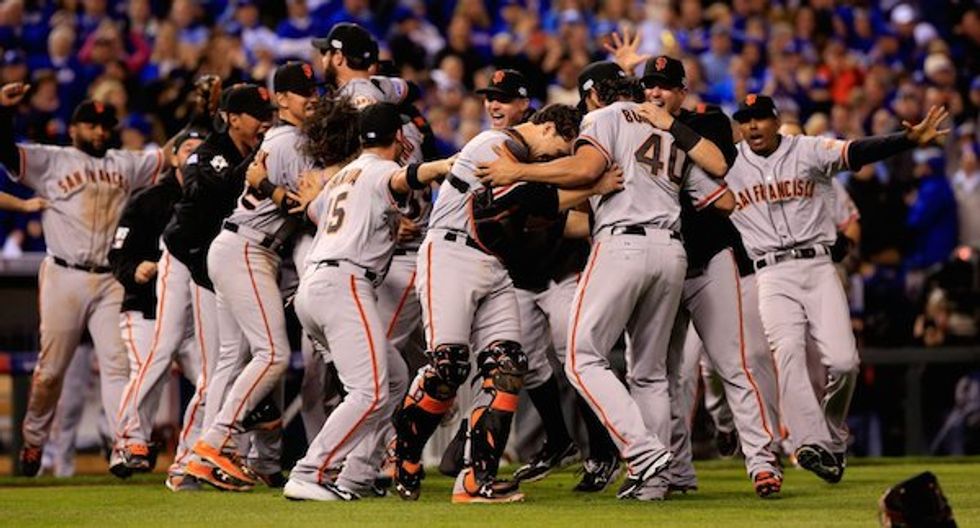 Your San Francisco Giants
Cool for a bunch of guys sport orange and black, even cooler for a bunch of women. A few choice ideas for individual players: Blond afropuff for Pence, catcher's mask for Posey, and luscious Sol Glow locks for Pagan and/or Crawford. Have one of your friends dress as the 2015 World Series trophy for added good luck.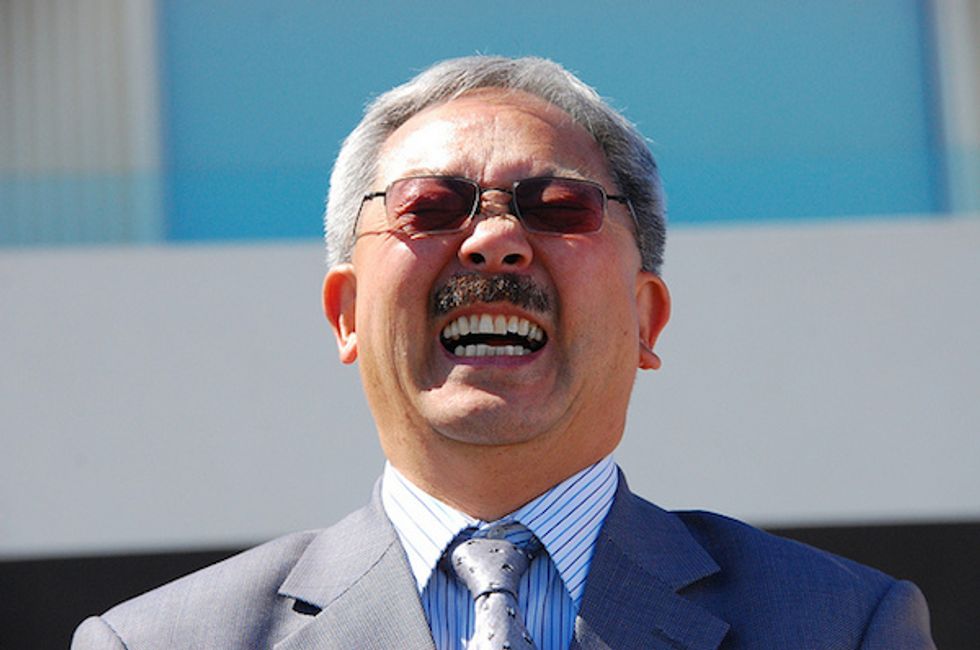 San Francisco Mayor Ed Lee
Mustache, money falling from pockets. Just make sure no one touches you, for you are untouchable.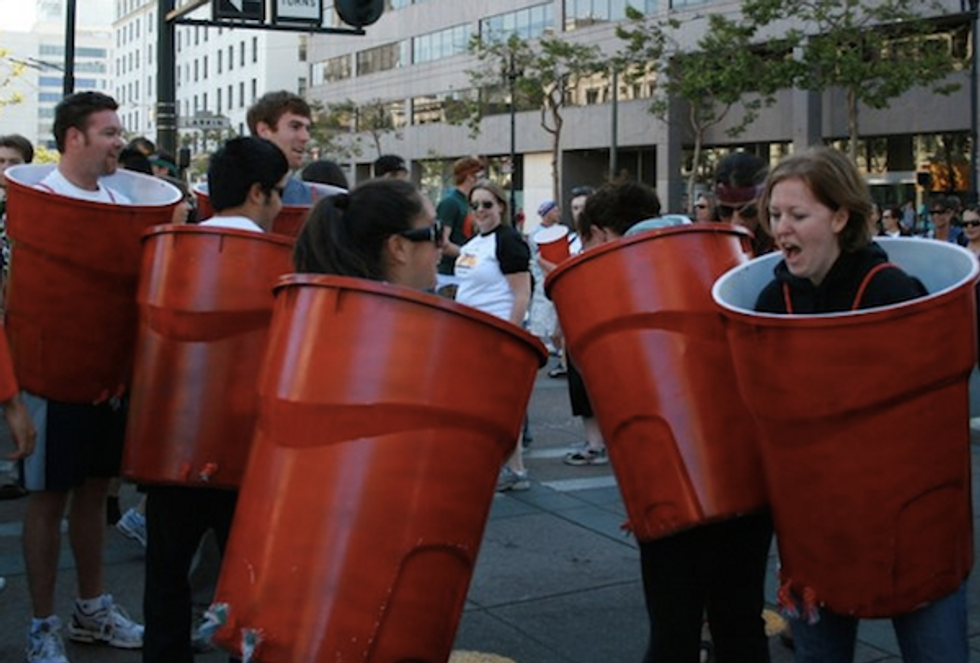 Beer Pong Cups
The facts: Bay to Breakers is, in the end, about getting wasted on a sundry of assorted booze. Alas. So why not grab a few of your friends and dress up as red cups? Red cups signify a party. You and your friends will be the party. Everyone will adore you. They'll also throw things into your cup.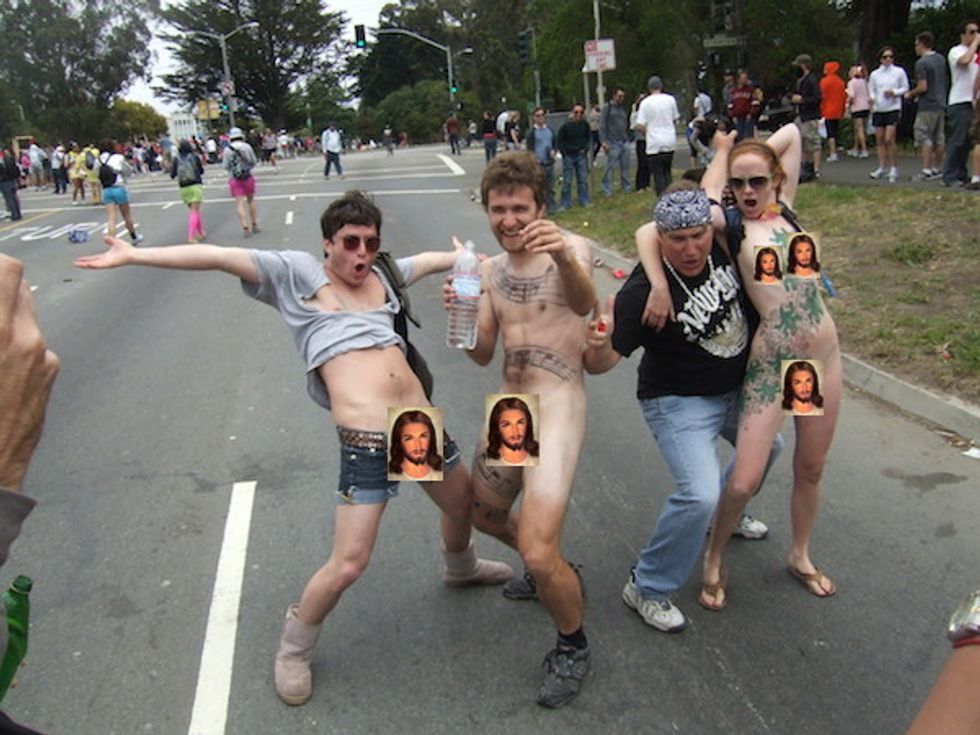 Just go naked
Just you, the cool breeze, and a bitchin pair of Air Max. Just be prepared to get your picture taken. A lot. 
*What not to wear: Bruce Jenner costume
Come Saturday, a gaggle of mean-spirited transphobes will dress as Bruce Jenner, noted Olympic champion who recently came out to Diane Sawyer as transgender. Don't be one of the many people who will be (rightfully) shamed on social media come Monday morning after making the dumb decision to poke fun at Jenner and transgender people. Just...don't.