San Francisco pastry chefs are taking a fresh approach to citrus, serving genre-defying desserts made from the most unusual varietals.
---
The ultrabitter bergamot orange, perhaps best known as the hint of bright fragrance in Earl Grey tea, rarely stars alone. But at Prospect, pastry chef Rodney Cerdán is giving the fruit its spotlight moment. He fills his Bergamot Orange Meringue Tart with Bergamot cream, a disk of vanilla citrus cake, Earl Grey-infused white chocolate, and finishes it with a white chocolate glaze. It's a sophisticated spin on an American standby. (Pictured above)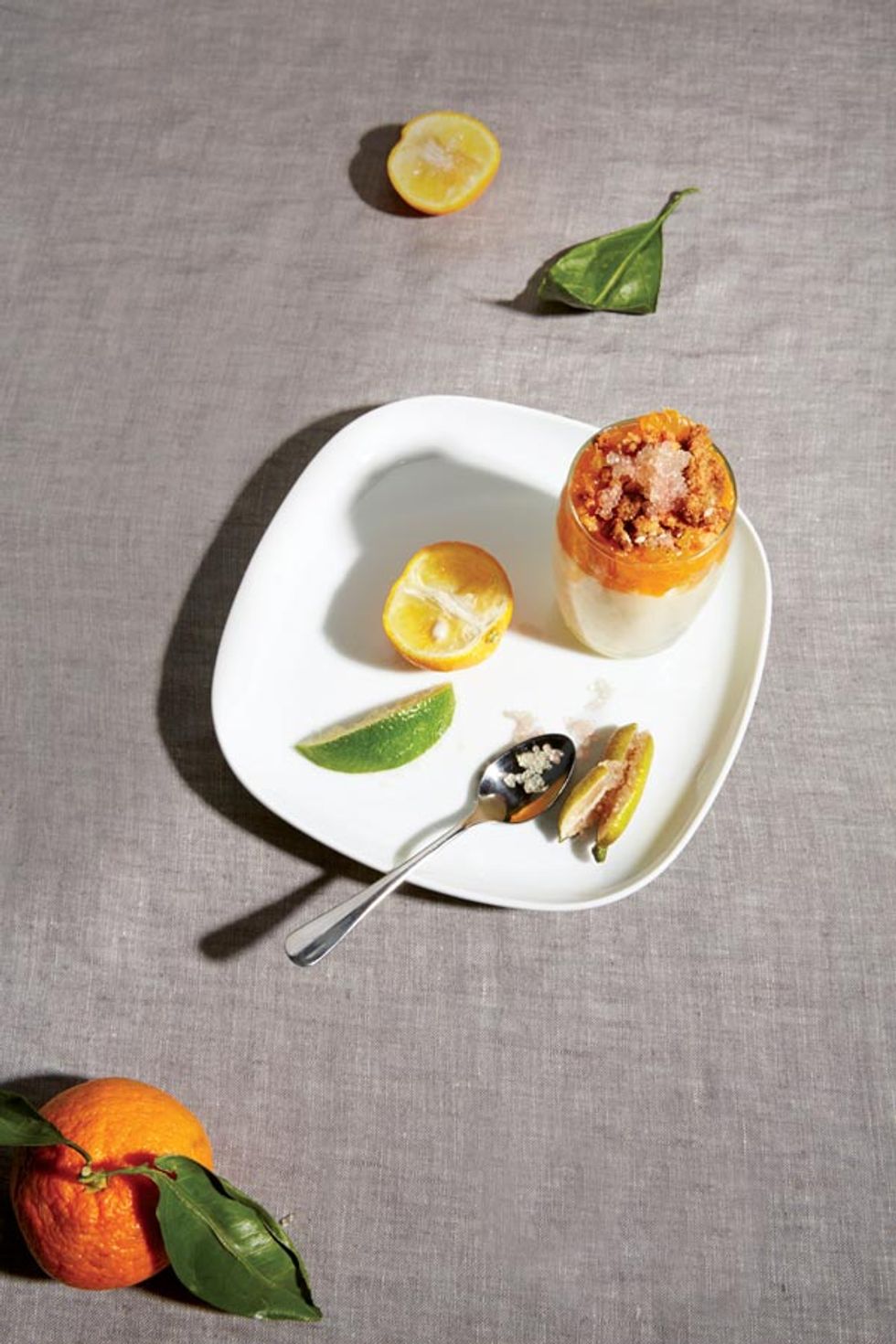 Devotees of Belinda Leong's elegant desserts and butter-laden viennoiserie have new reason to line up at B. Patisserie this season: The Japanese Sesame Soufflé Cheesecake is a riot of unusual citrus flavors and textures. The fanciful parfait is layered with Sudachi lemon mousse, mandarin compote, and lime gelée and is topped with crumbles of almond, sesame, Sudachi zest, and demerara sugar. Finally, Leong garnishes the dessert with pearls of finger limes or, as she calls them, "the caviar of citrus."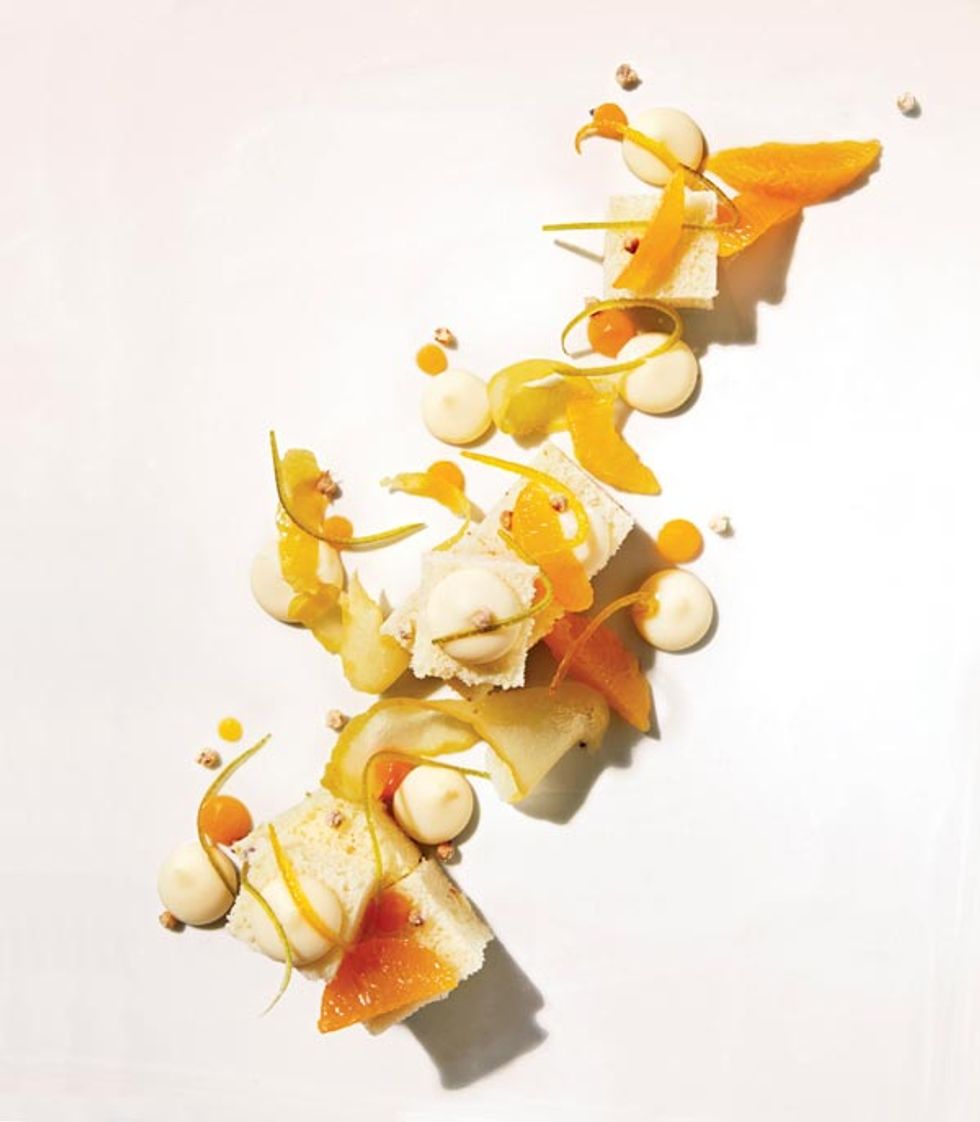 Lincoln Carson's desserts at Michael Mina are artful and complicated in all the right ways. For his Orange Twist, he compiles cubes of orange milk sponge cake and candied Buddha's hand—the gnarled yellow fruit prized for its rich, mixed-citrus essence—along with crystallized coriander, candied kumquats, and pomelo zest, mandarin orange, and white chocolate crémeux. Dots of bright gel made with Aperol, an Italian aperitif infused with bitter orange and rhubarb, add cocktail-inspired complexity.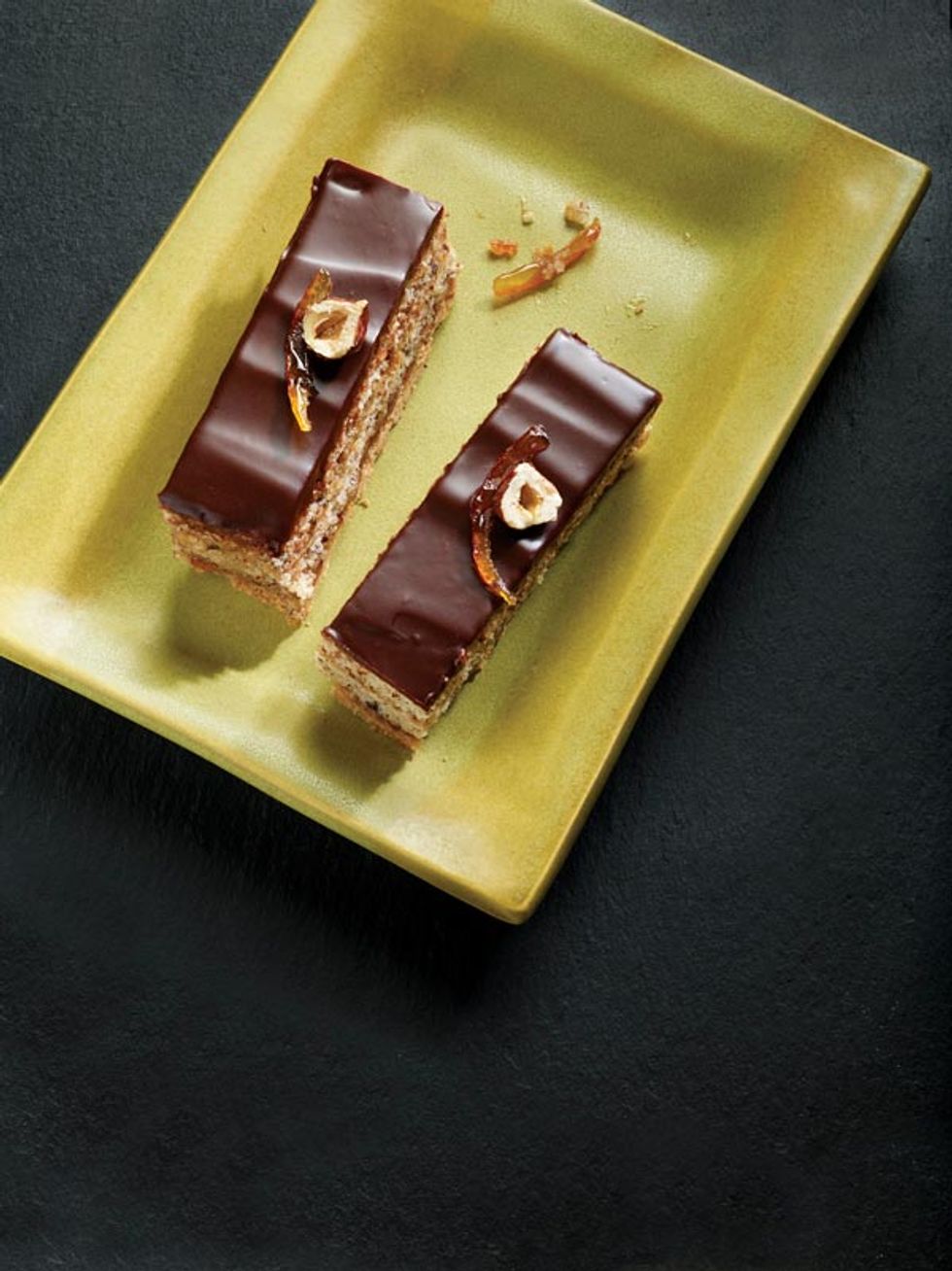 "I'm not the biggest fan of sweet things," says former Range pastry chef Michelle Polzine, who opened Hayes Valley's 20th Century Cafe, inspired by Vienna and Budapest, in July. It's a preference you can taste in her flaky Chocolate, Hazelnut, and Seville Orange Torte, where a marmalade of pithy, seedy, notoriously bitter Seville oranges provides two barely sweet layers and an intense candied orange finish. A rich dark chocolate glaze and cake of browned butter and ground hazelnuts make this a seriously multidimensional dessert.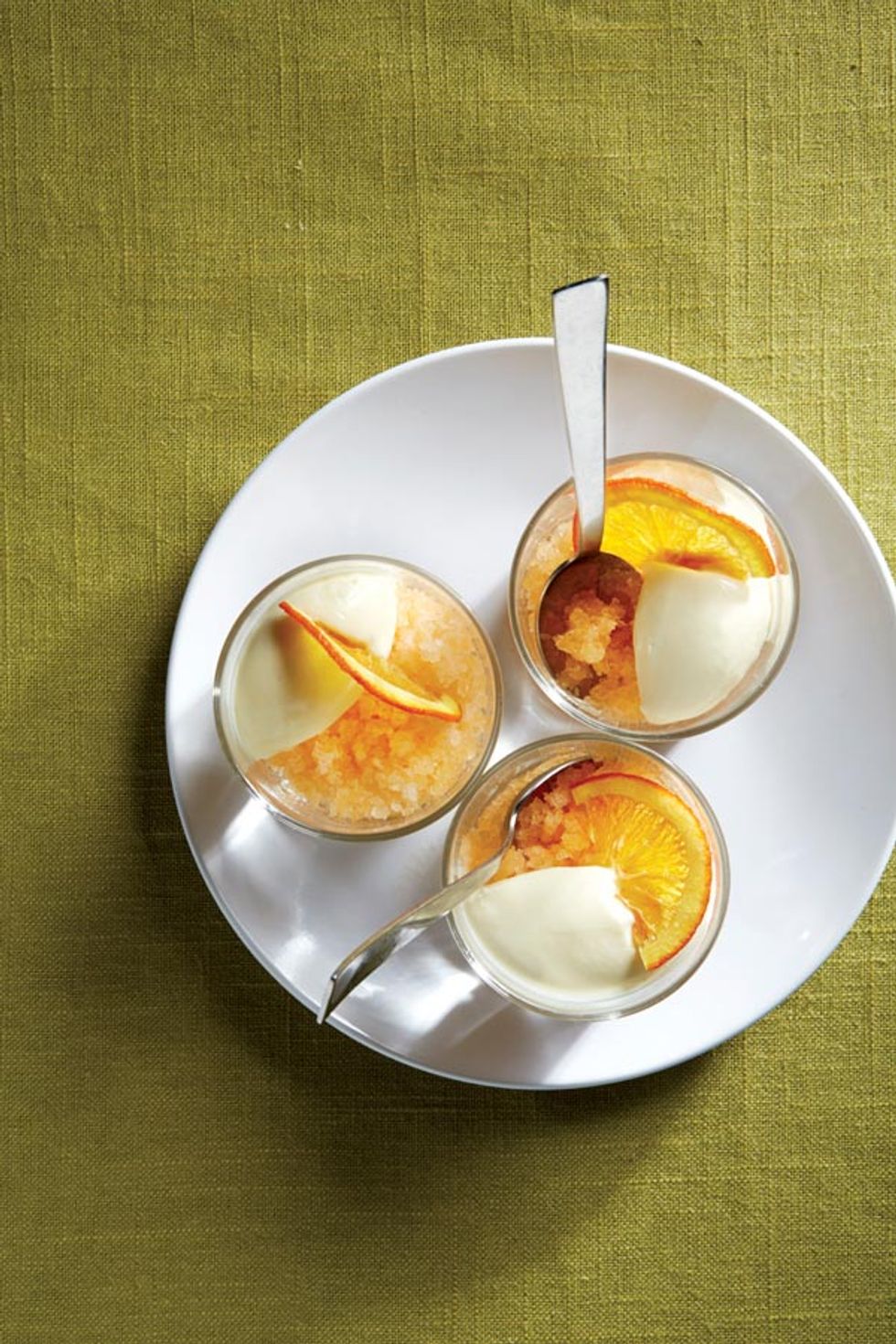 "Tangelos are incredibly acidic, sweet, and perfumed when they're ripe," says Americano executive chef Kory Stewart, who incorporates the zippy fruit, sourced through Riverside's Bernard Ranches, into a refreshing Tangelo Granita, which has an intense orange flavor and aroma that break right through the ice. Served with a dollop of mascarpone cream and a jewel-like slice of candied tangelo, it's like the classic Creamsicle—all grown up.
Whet your palate—and get your winter dose of vitamin C—with the city's 7 best citrusy cocktails here. 
This article was published in 7x7's February issue. Click here to subscribe!