The San Francisco Wedding Fair at the Four Seasons Hotel on Sunday, January 16 is a not-to-be-missed event if you are engaged (or even thinking about it). It's a one-stop shop for elegant food, fashion, photographers, invitations—any thing and every thing you need for the big day. Here's a common-sense guide to making the most of it.

---

To figure out how to make the fair fun and not overwhelming, we turned to wedding planner Connie Kearns, who is the founder and owner of the annual happening. As a seasoned wedding pro and event insider, she had nine great tips.

1. Address the issue.
Prior to the event, create an email account just for wedding-related items. At the event check-in, you'll be asked to register with an email address, and many vendors will have sign-up sheets asking for the same information. You can receive emails for prizes and discounts at the dedicated address. After the big day, you can terminate the account so you won't have to live with wedding emails long past your first anniversary.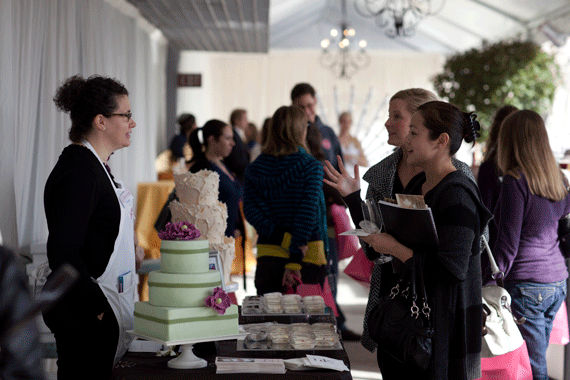 2. Get ready for carry out.
Trust me, there are a lot of interesting exhibitors there. Almost all of them have beautiful brochures. You won't believe how quickly your arms will fill up with folders, fliers and cards. Bring a shoulder bag or something that's easy and comfortable to carry to deal with it all.

3. Make a must-see list prior to the event.
The event website, sfweddingfair.com, has a list of all the vendors who will be there. Check them out and make a list of the people you'd like to talk to at the fair.

4. Make a still-need list.
It's a good idea to narrow the field by making a list of goods and services you still need to secure. Kearns says that you should be ready to do short interviews at the event and then make appointments with good candidates. She cautions not to delay with follow ups, as many brides will be doing the same and availability seems to evaporate during January and February.

5. Bring a wingman (or woman).
The amount of info is amazing, and Kearns thinks it's a great idea to have someone to bounce ideas off of on-site and then later to help with recall of impressions. Is your partner worried about missing the game? No worries, because Kearns has created a Gentleman's Lounge complete with a big-screen television, free beer and snacks.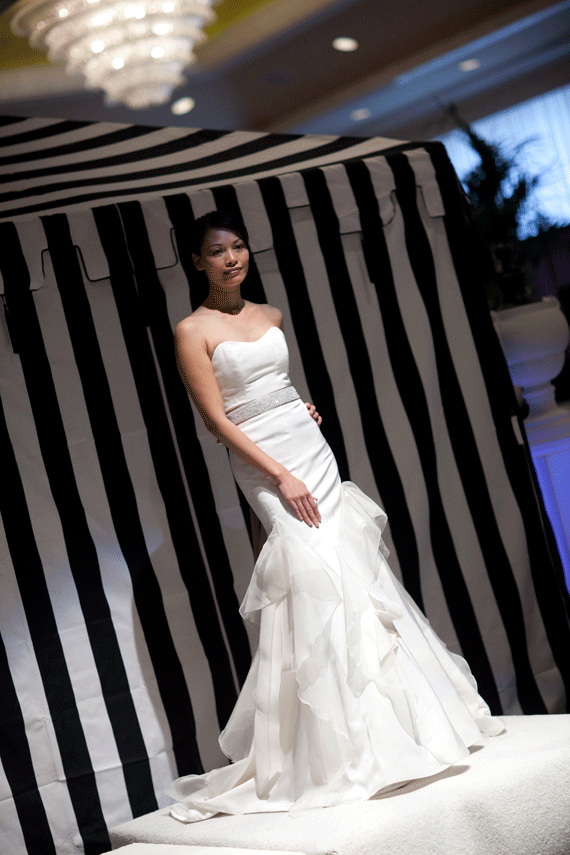 6. Don't promise a check in the mail, write it on the spot.
Bring your checkbook, because if you fall in love with a photographer (or other exhibitor's) work, you'll want to secure them right away to hold the date. Here's another reason to bring a friend: You'll want that extra pair of eyes to go over the contract (most are simple to digest).

7. Choose your fairs carefully.
There are a lot of fairs out there. Some are like tradeshows with a wedding theme, others are mid-size events and held in hotel ballrooms, and then there are boutique events with a dozen or so select vendors. Talk to your friends, wedding pros and event organizers and select the one best for you. The beauty of the San Francisco Wedding Fair is that it has the elegant and personal experience of a boutique show, yet it has more than 70 choice exhibitors in one spot.

8. Pay attention to the hours of operation.
This wedding fair is open from 11 a.m. to 4 p.m. The 4 p.m. time is a closing time, not a last admittance mark. You want to give yourself the opportunity to see everything.

9. Make work fun.
Kearns notes that planning a wedding can be stressful, but that the show is a way to have some fun while getting work done. She suggests getting the posse together before the event for brunch or after for manicures.

Reminder: Send your best engagement stories to weddings@7x7.com by the end of the day, and you could win tickets for you and your friends.