The Sacramento Delta is the equivalent of a water playground for many Bay Area folks. Water skiing, wakeboarding, fishing… and you can do it all less than two hours from San Francisco. But as the hot summer sun gives way to chilly fall days, staying dry can lead to hidden surprises.
---
South of Sacramento, near Highway 160 is the town of Locke. If you drive too fast, you'll blow right by. Located next to the Sacramento River, the entire town is a historical site.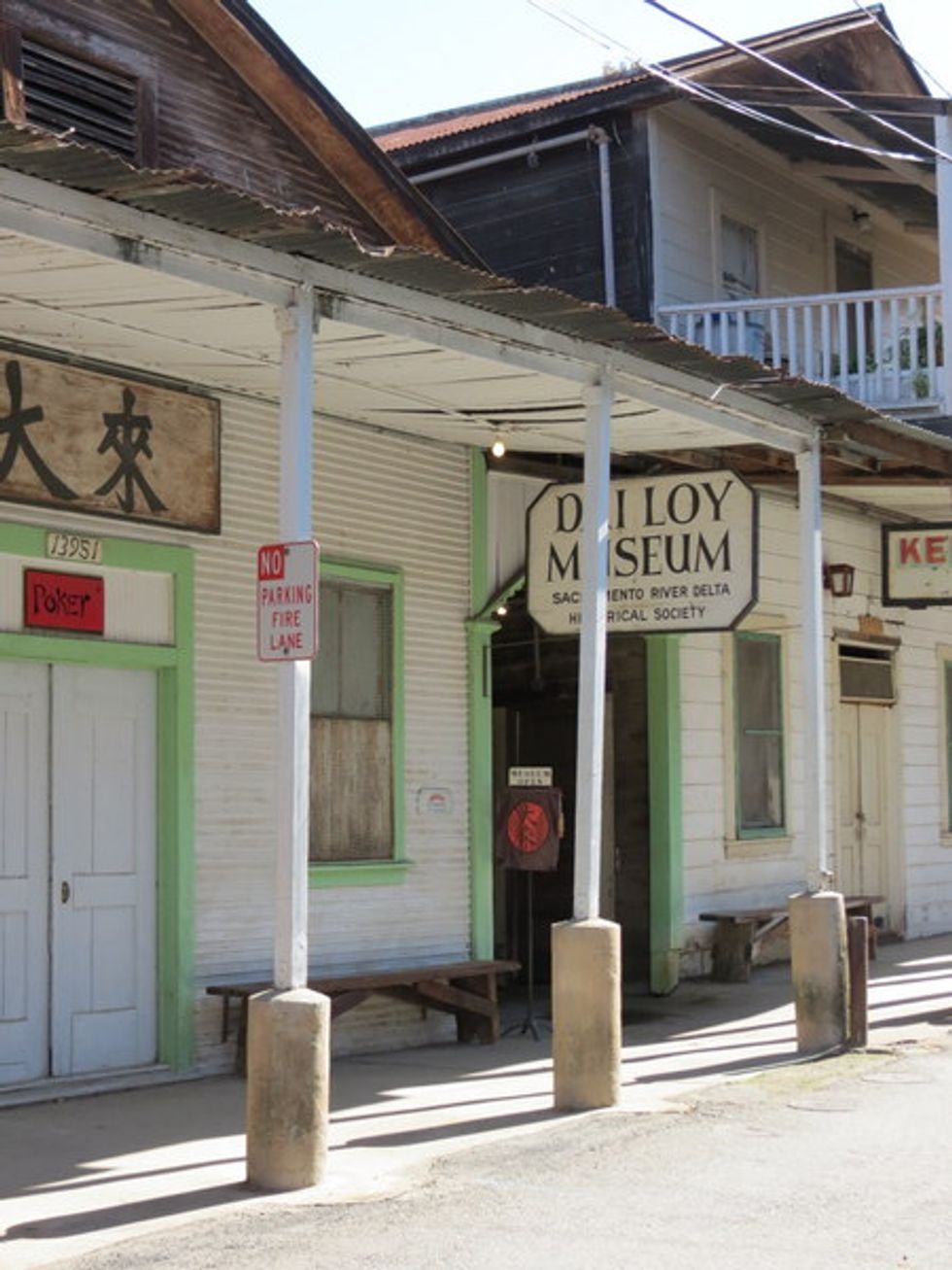 Locke was founded in 1915 after a fire in the Chinese section of nearby Walnut Grove. The Chinese wanted to establish a town of their own but by law were not allowed to own land so they asked landowner George Locke if they could build on his property. An agreement was reached and a town was born.
Levee construction brought the Chinese to the area, but by 1930, fruit orchards were flourishing in the area. The Chinese were the Delta's major work force. At its peak in the 1940s, Locke had a permanent population of 600. Seasonal farm labor population provided an additional thousand, and the town thrived with restaurants, markets, a school, gambling halls and brothels.
Park your car and get out and walk. Chances are you won't be alone. Visitors armed with cameras are easy to identify. The Locke Boarding House Visitors' Center is free and worth a quick stop.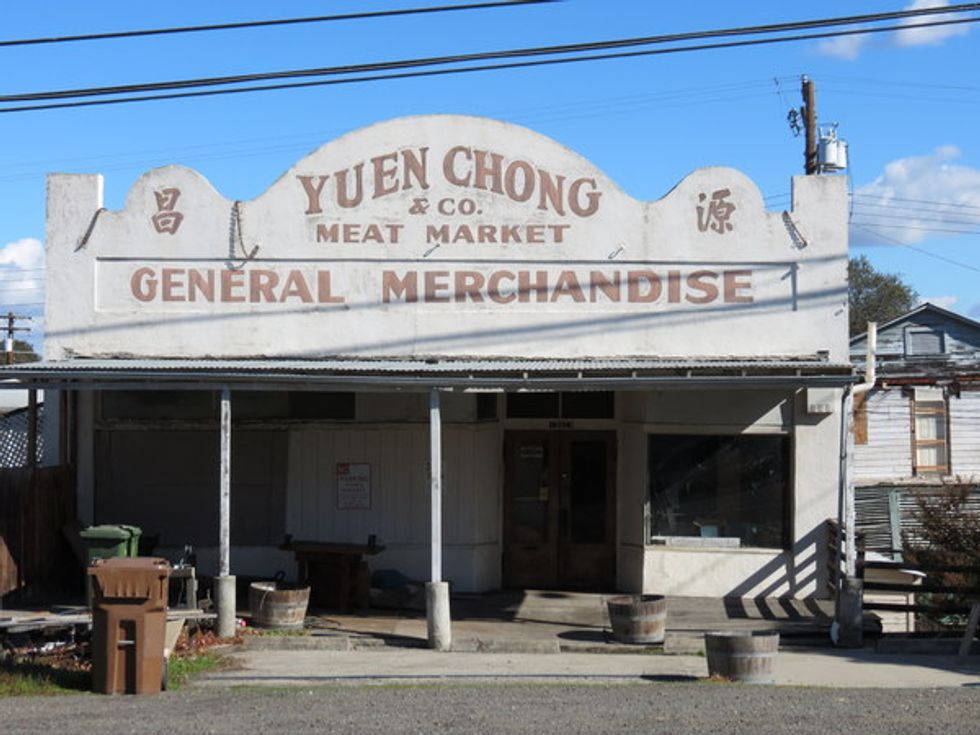 From the Visitors' Center you'll have a straight line of sight down Main Street, and you'll understand why in 1990 Locke became a National Historic Landmark. It stands now essentially as it did 50 plus years ago. It's the only town in America built and inhabited almost exclusively by Chinese until recent years. It's like a ghost town that many have left behind, but the remaining few refuse to give up on.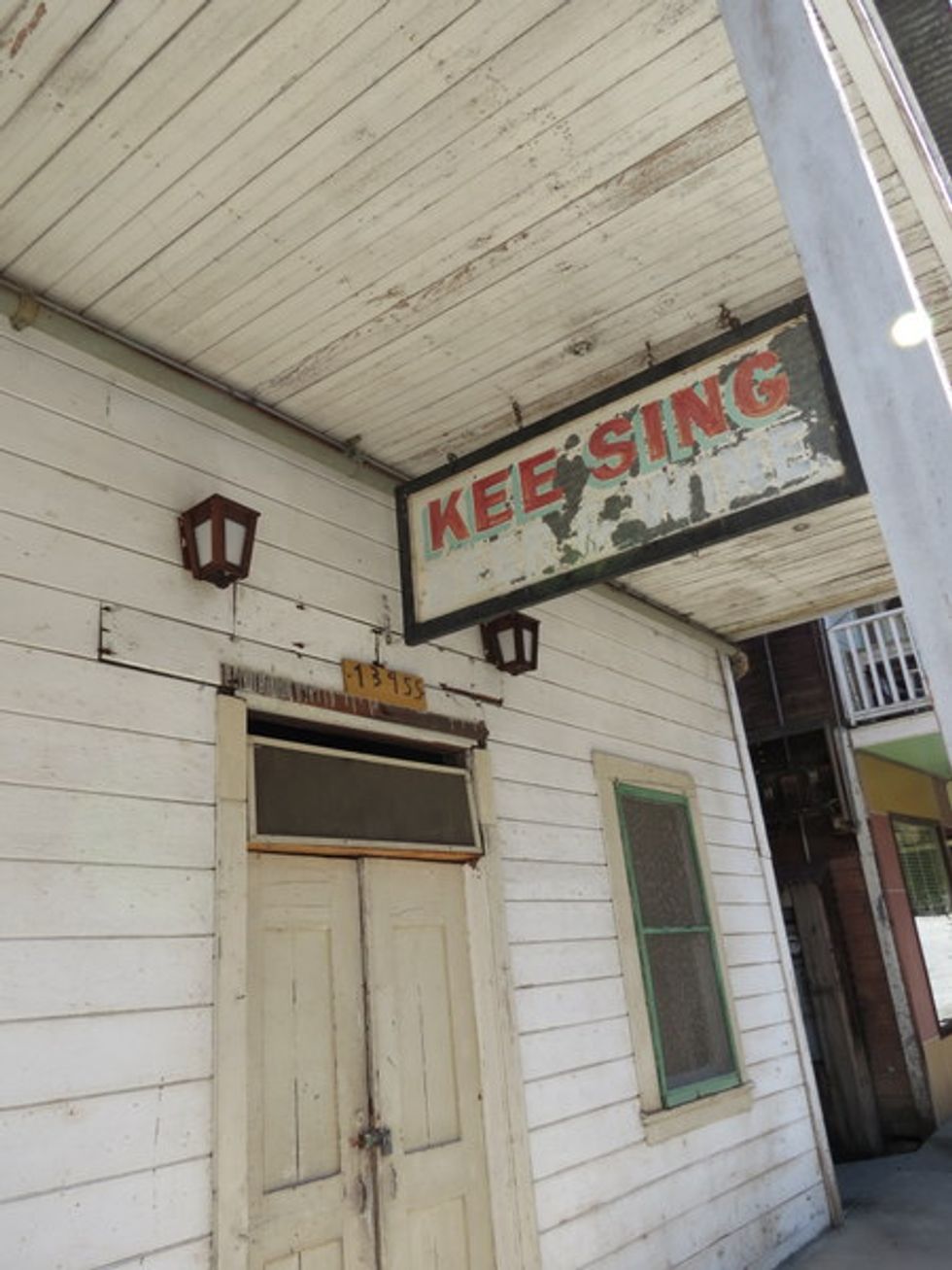 An estimated 80 people, about 10 of which are Chinese, call Locke home. Though the Chinese population has dwindled, the Chinese feel has not. Locke does not look like a town you'd expect to see in Northern California, or anywhere in the United States for that matter. Think rural river area China, not bustling San Francisco Chinatown.
Many of Locke's storefronts and homes have seen better days. Age and neglect has taken its toll. But in between empty storefronts are signs of life. A restaurant, a community garden and a working artist's studio.
If you're not in a rush to get home and jump back into the modern world, Sacramento's own version of the past isn't far. Old Sacramento is only about 30 miles away. The closest river port for the thousands of people who came during the gold rush hoping to get rich, now offers a variety of activities for thousands of visitors hoping to enjoy a long weekend.
Dana can be found on twitter @drebmann