Originally published on CaliforniaHomeDesign.com
---
The design of this loft–like condo began as a small advisory project but quickly grew into a full-scale remodel that included renovating the kitchen and baths, moving walls, lowering ceilings and outfitting the space with all new furnishings. When the client, a software engineer with more than one start-up on his resume, contacted interior designer Jennifer Gustafson about helping him with placement of furniture he already owned in his new-to-him loft, she hesitated. "Normally, I don't take on such small projects," she says. "But the client is a really charming guy, and I liked working with him." As the project progressed, it was a decision she didn't regret.
Gustafson wanted to make the most of the tall brick walls in the bedroom. She used them as the backdrop for a vintage tribal rug she hung as a headboard. "I love how the textures look together," she says.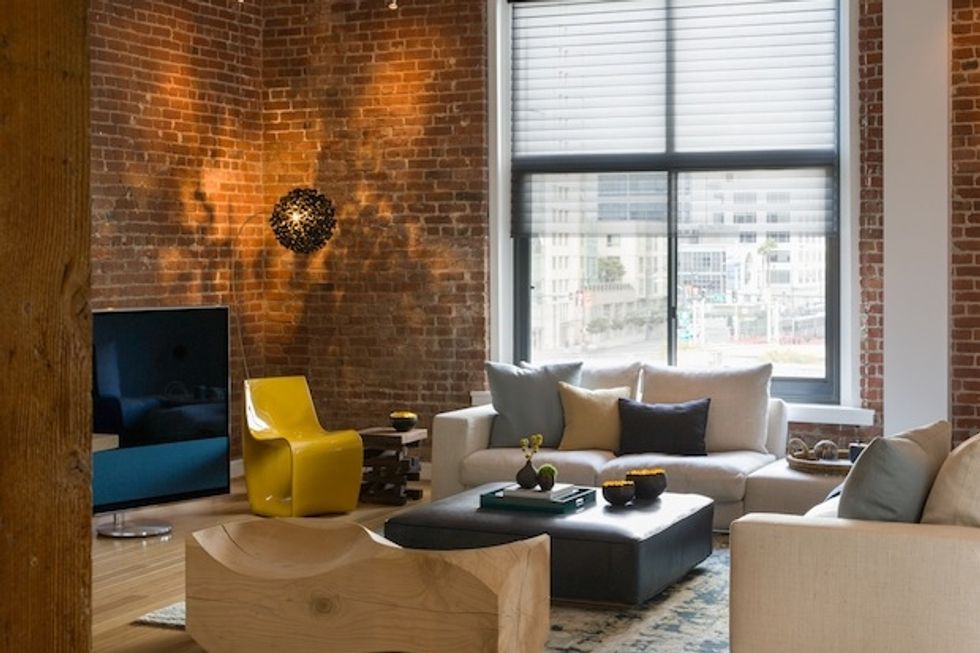 The living room features a large, comfortable sectional. "This is about a guy, sitting around and watching TV," says Gustfson. Originally, the designer had specified two chairs for the space, but things took an interesting turn when she discovered the rustic, wooden statement bench from Riva 1920. "It's like a modern interpretation of a Victorian Romeo and Juliette settee, but this one is really comfortable!" she says.