After opening their doors last December, Lower height's Maven has secured steady praise from critics for their refined bar food, and drinks that are equally relevant. Now that they've shown they can hold their own in the dinner space, Chef David Kurtz, GM Jay Bordeleau, and Bartender Kate Bolton are taking on brunch with a menu that, they're aiming, is as concise, thoughtful, and detailed as dinner.
---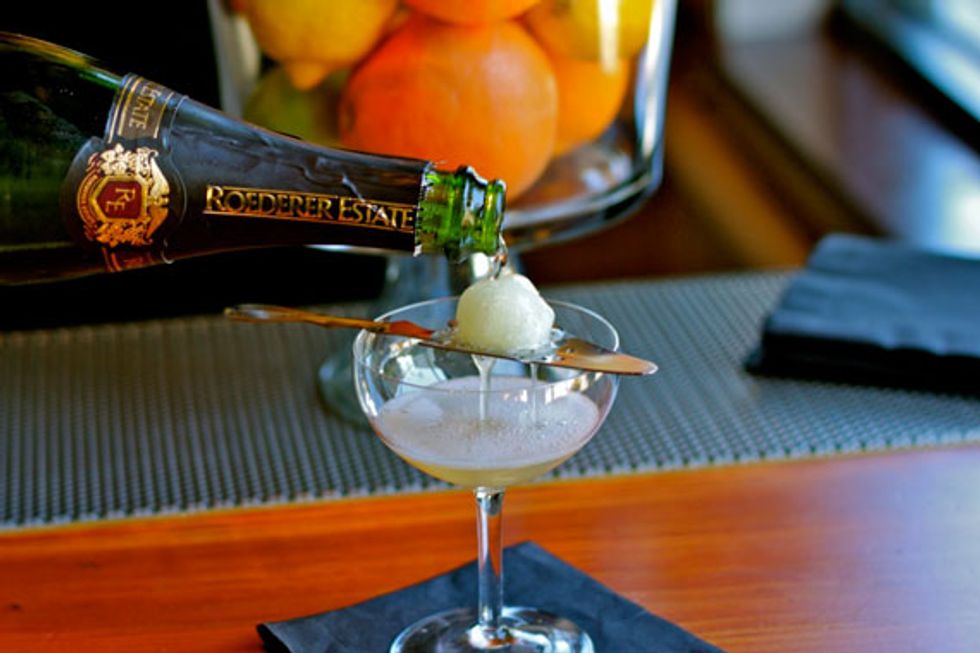 Seats at the long redwood communal tables take a minute to wait for, so pass the time with a cocktail at the bar, underneath a lush living wall escaping from a slab of concrete- a sort of urban jungle. Start slow, with an interactive "death in the morning," where bubbles are poured over absinthe sorbet tableside. It is mild; anise coming through mostly on the nose. It is nice with starters: a moist yogurt blueberry crumb cake with hazelnut praline crumble, or a gorgeous bacon and cheddar scone with green onions, whose flaky crumb punches your tongue with flavor.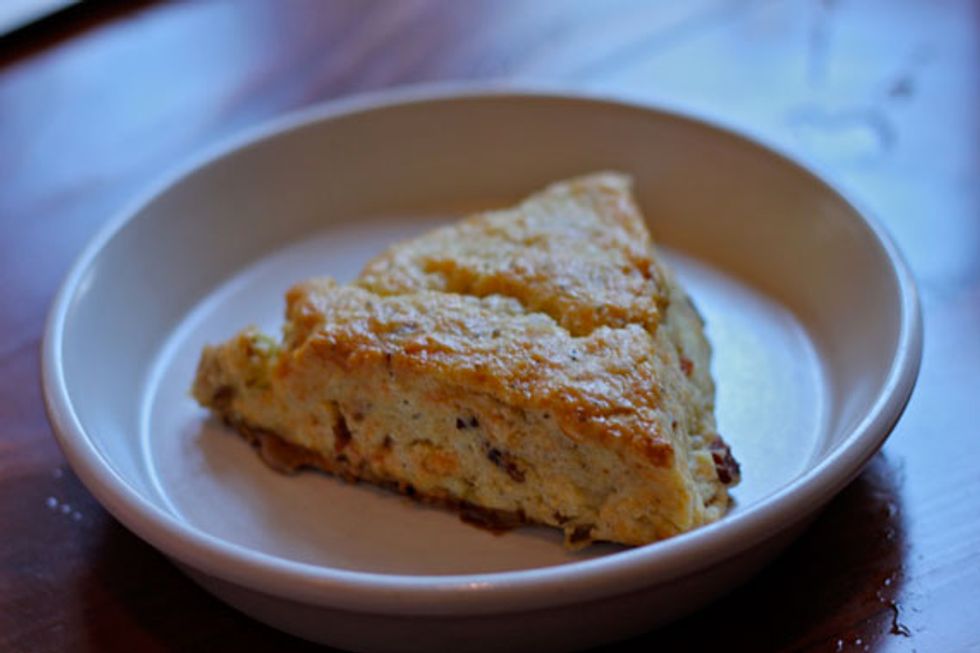 Heavier beverages go well with egg dishes- a spicy Pimms cup, served with a forest of mint and tarragon garnish, stands up to southern style eggs benedict, with perfect 62.5 degree eggs, yolks begging to burst from the opaque white cloud around them. Just a tad of spicy hollandaise is all you need- richness from tasso ham and chard aren't muted.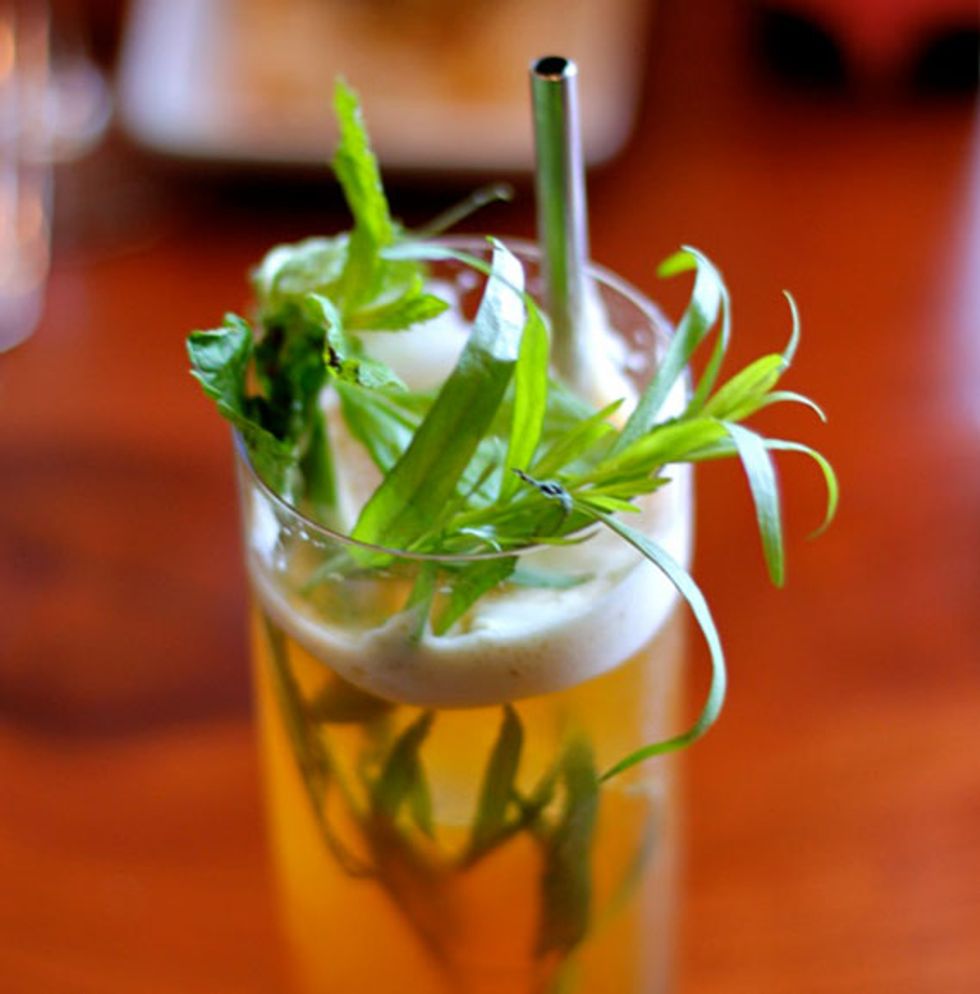 The "summer corpse reviver," with stone fruit gin, cocchi, lemon, orange, and absinthe brightens up a rich pulled-duck hash, topped in a fried duck egg next to braised soffrito. Spicy chunks of multi-colored smashed potatoes served with all egg dishes are perfectly soft on the inside, pan fried to brown and finish.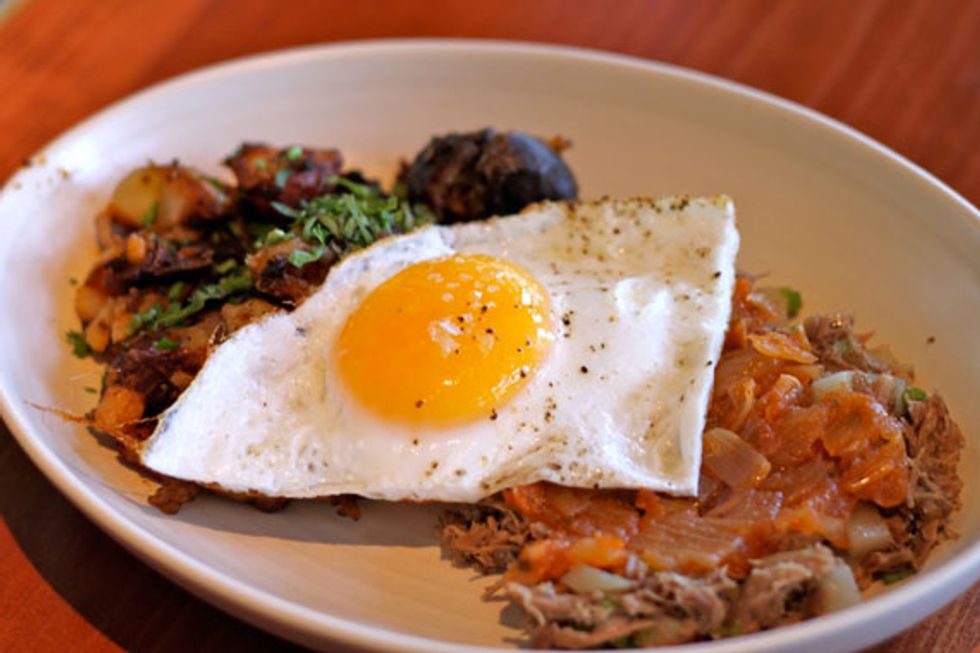 Save room for a side of smokey, Mezcal infused chorizo or thick-cut "billionaires bacon," cooked with maple, brown sugar, bourbon, and a little cayenne heat.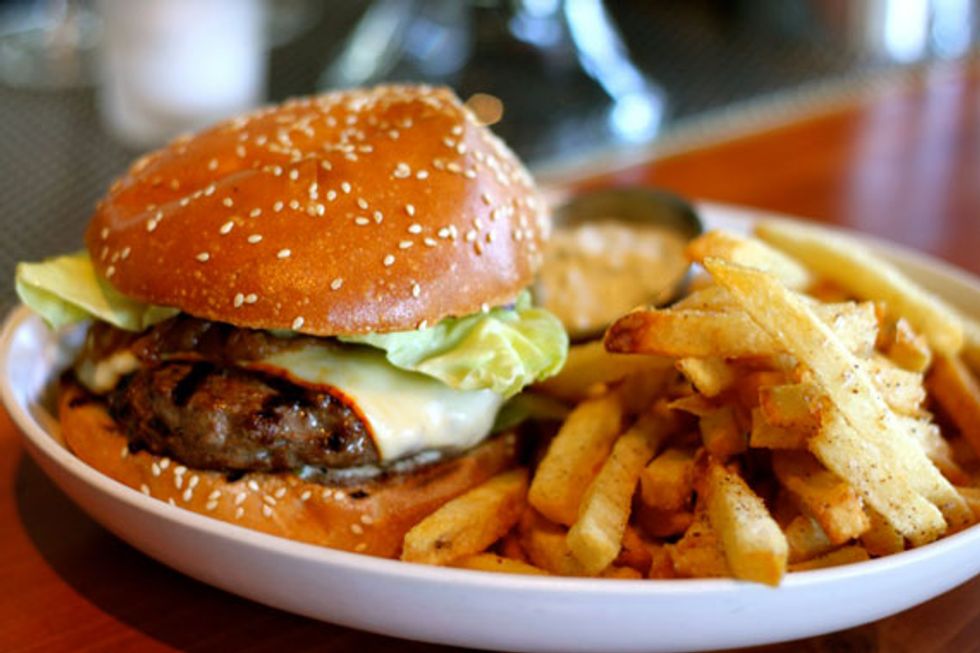 Their buzzed Maven burger is on the menu, with angostura bitters in the meat. It is delicate, but brings out a hint of warmth that is comforting with creamy munster cheese and cornichons. The BLT with avocado mousse is light as air, on thin griddled slices of brioche with a fried egg.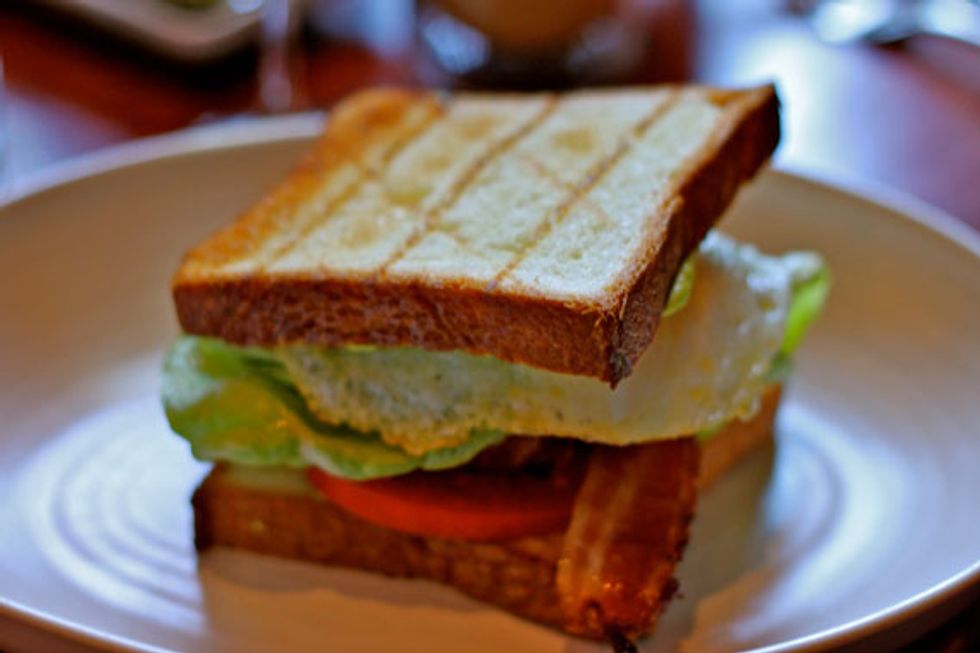 Other dishes include Cherry Bread Pudding French Toast, with maple butter, hazelnuts, brandied cherry gastrique. Or, the puffy, eggy Souffled German Pancake, with calvados applesauce and cinnamon, a recipe Kurtz's mother used to make him growing up. These sweets work alongside a "summer's kiss," a sweet and savory union of gin, strawberry, tomato water, basil, and balsamic.
 
Find their brunch served Saturday and Sunday 11 a.m. to 3:30 p.m., 598 Haight Street, 415-829-7982



Have you tried the brunch at Maven yet? What did you think?