Name: Susie Ho
---
Age: 33
Hood: Potrero Hill/Mission
Job: Interior Designer at Mend
What are you wearing?
"A vintage skirt, Zara top, vintage necklace, Madewell bracelets, Fendi sunglasses, LAMB sandals, and a Phillip Lim bag."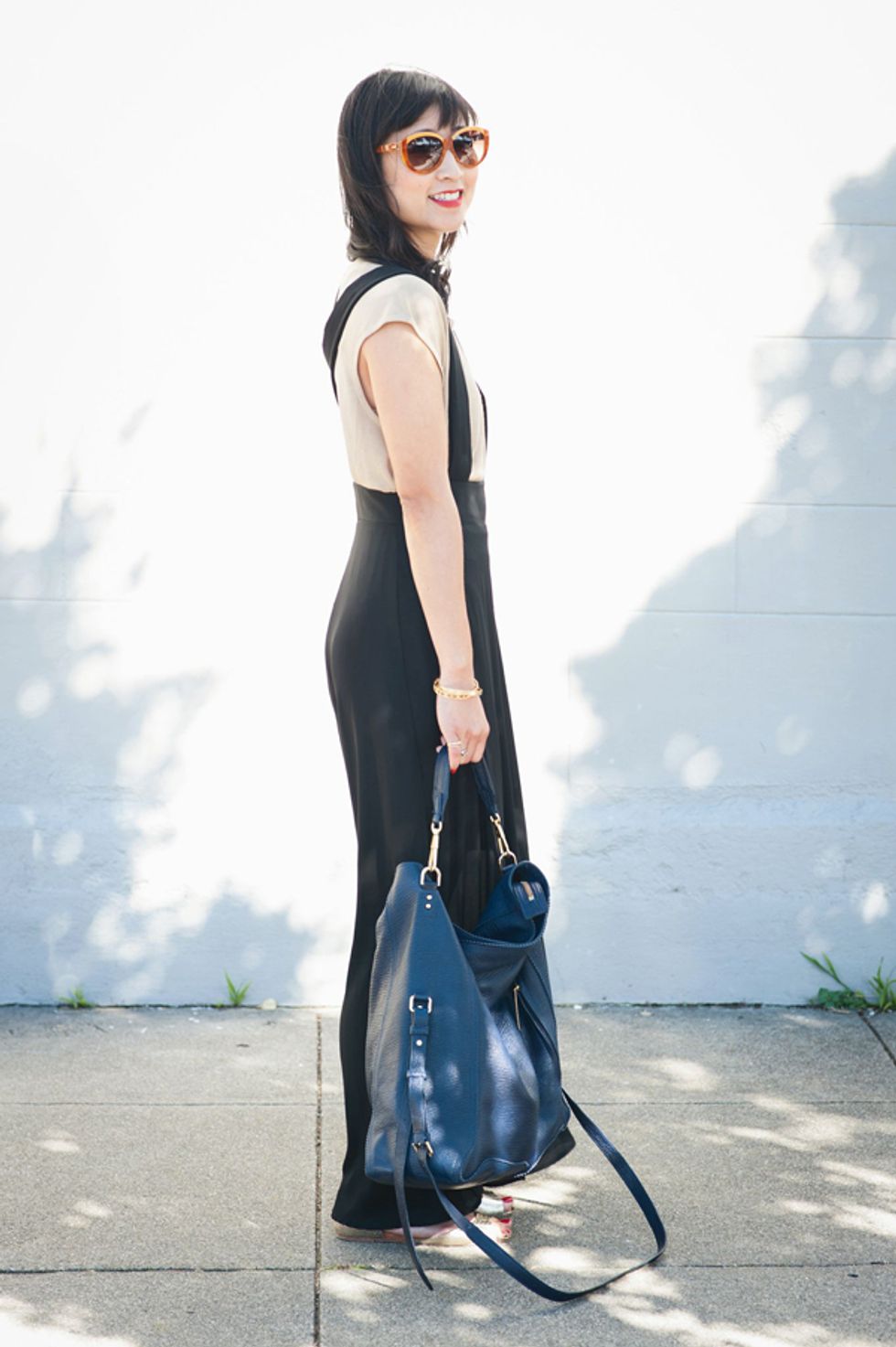 How would you describe your style?
"A mix of modern and vintage to keep things unique yet approachable. I'm usually always wearing a combination of the two."
Has your style changed after moving from SoCal to NorCal?
"Yes, I actually wear my coats! Although, there are those sunny S.F. days when I'm overly optimistic about the weather and forego that extra layer, only to soon regret that decision."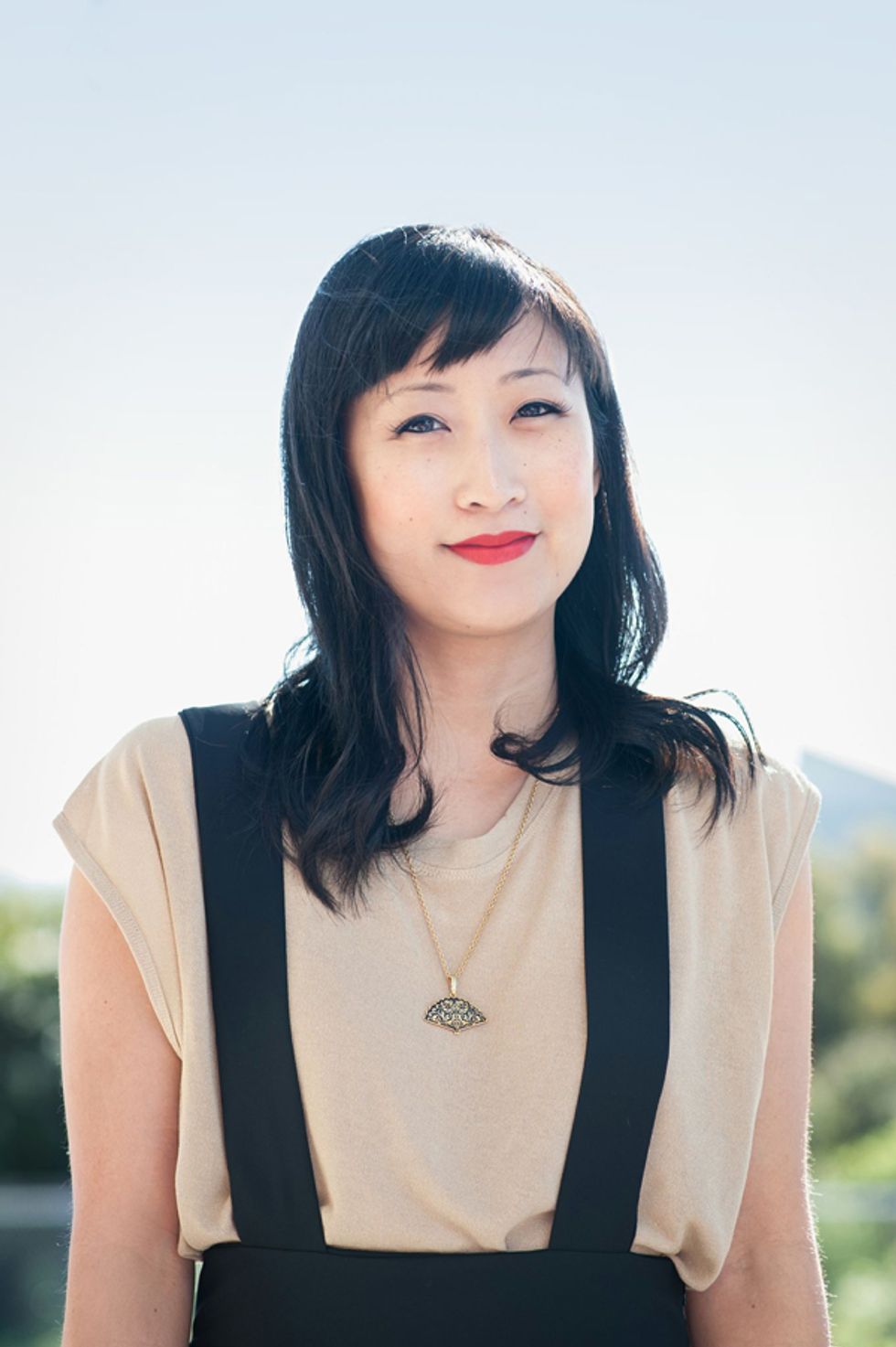 How would you describe San Francisco style…or is there even such a thing?
"Layers, layers, layers. The weather can be so different in the city depending on what neighborhood you're in. I love to see how other people layer up."
If you had to live anywhere else, where would it be? 
"Spain has a very special place in my heart, but I could see myself living in a few different cities in Europe. I'm very drawn to the European lifestyle (especially the siestas), the ease of traveling from country to country, and the architectural beauty."
What are your top 5 San Francisco spots?
"I'm so excited that Pretty Penny has opened up on this side of the Bay. It has great vintage clothing and jewelry and I never leave empty handed. I check in every now and then at Schatzi, a vintage home shop in the back of Schauplatz Clothing. It's a little treasure box. Sightglass has become a new favorite for my caffeine fix since opening up in the neighborhood. It's done a beautiful job with its Mission location. Not too far from Sightglass is El Metate, home of the best super shrimp burrito in the entire city. And a daily favorite is McKinley Square, where I hike the trails with my pup and take in amazing views of the city. "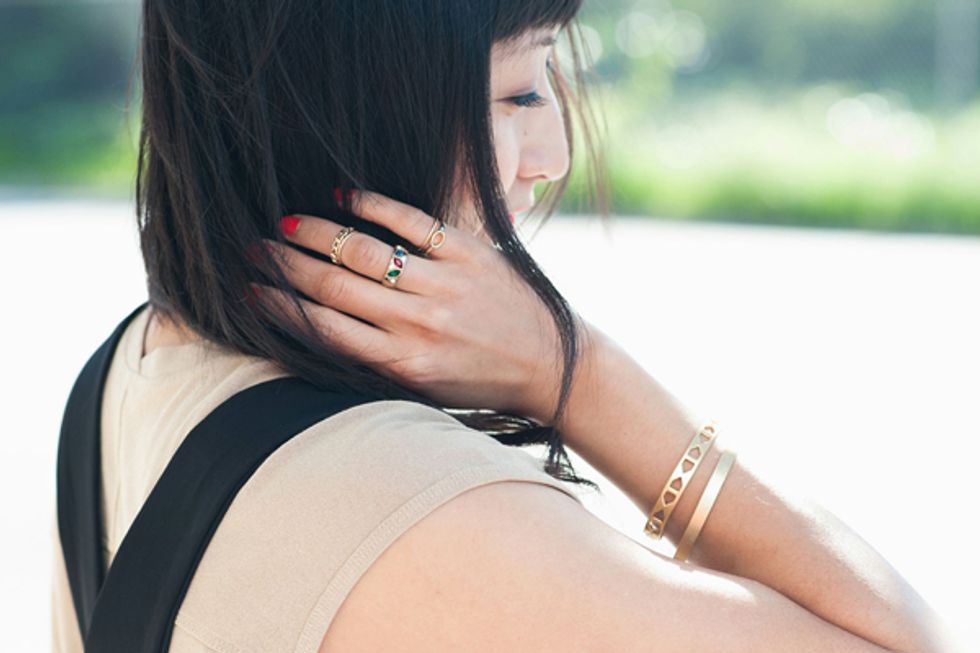 What 3 things are you most obsessed with right now? 
"I only just discovered Cowgirl Creamery's Mt. Tam cheese and I just can't get enough of that smooth, creamy goodness. It's become a bad habit. St. Vincent's latest self-titled album is on heavy rotation at my house. She's pretty much out of this world. A constant obsession is traveling and I'm in the midst of planning my next European adventure, as well as trips to two of my U.S. faves: Chicago and New York."  
What's up next for you?
"I'm working on getting a textiles and furniture project off the ground. It's been a long time dream to design furniture with my own patterns."