Originally published on CaliforniaHomeDesign.com
---
"Our intentions are good" is the mantra of SF advertising powerhouse Venables Bell & Partners. Touting a portfolio of clever ads and commercial spots for Google, eBay, Audi, and Intel, this agency sought a redesign that would mirror the staff's boundless imagination and foster a collaborative atmosphere. Venables Bell partnered with Gensler to build an innovative workspace tricked out with floating pods, "idea incubators," and miniature meeting pockets.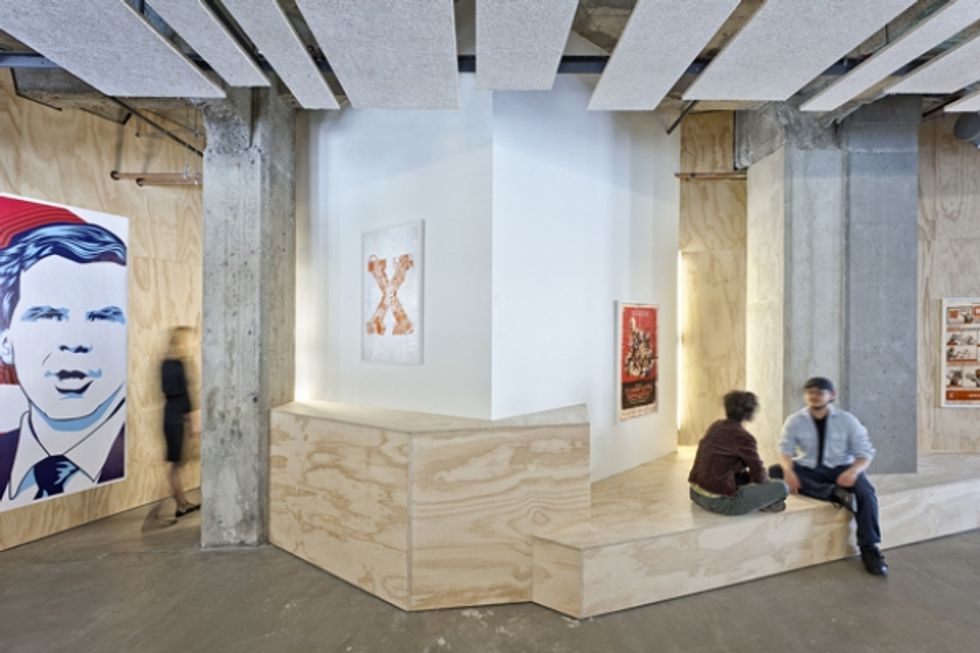 The sculptural form of these internal rooms defines meeting "pockets" along the multifunctional circulation paths.
Click here for more scenes inside Venables Bell & Partners!