A handful of Bay Area stories you may have missed this week.
Berkeley Hills Midcentury Masterpiece Drops Price, Now Accepts Bitcoin, Curbed SF

---
If you've got some spare cryptocurrency to spend, this beaut of a home, built by Frank Lloyd Wright protege Daniel Liebermann, is now available for just under $3.4 million. Read more.
New Poll: Oprah Would Trounce Trump in California, East Bay Times
It comes at no surprise, but a new KPIX/USA Today survey shows that Oprah Winfrey would slay Donald Trump at the polls. Bring it on. Read more.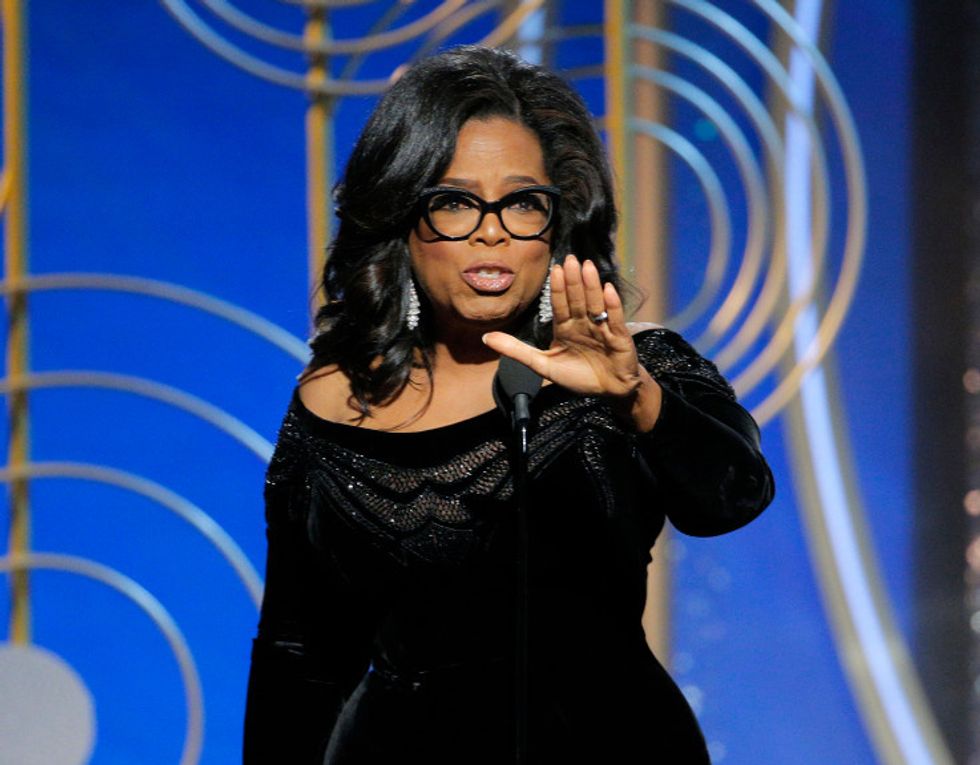 Oprah for president? If only..(Courtesy of Paul Drinkwater, NBC via AP)
Apple, Capitalizing on New Tax Law, Plans to Bring Billions in Cash Back to U.S., NY Times

Among the largest companies in the world, Apple has long deferred paying taxes on its whopping foreign earnings. Now in a twist of irony, the tech behemoth, whose chief executive has spoken out against Trumpian policies, will take advantage of the administration's new tax code to bring $252 billion in cash back to the U.S. Read more.
Shake Shack is coming to the Bay Area — first Palo Alto, then Marin and SF, SF Chronicle

New York's beloved fast food joint is making its way to a neighhood near you. Come next fall, you'll be able to gorge on their famous Shackburger, crinkle-cut fries and hand-spun shakes. Read more.
Two Days at Maverick's, Surfline
There's no doubt about it: Big wave surf season is in full effect, with waves rising up to 20-25 feet this week as a large, low pressure system from Japan slammed into the United States' West Coast. The scenes captured at Mavericks were epic. Read more.