In the Bay Area, yoga classes are ubiquitous, with an endless array of offerings for modern yogis. The hashtag #yoga can be found 44 million times on social media, and while the proliferation of yoga is, of course, wonderful, it's westernization also points to a slow degeneration of original yogic traditions, which are more about inner essence than external form.
So how can we make yoga less about the leggings and more about the lessons? Emma Balnaves, cofounder of Shadow Yoga and Nrtta Sadhana (swaying patterns of movement), is on a mission to bring yoga's ancient traditions back to the heart of modern day practice.
---
For over 10 years, Balnaves has been teaching alongside her partner and Shadow Yoga founder, Shandor Remete, in the Bay Area, where the East Bay is home to five specially trained instructors (one of the highest densities of Shadow Yoga teachers anywhere). Because classes are limited to small groups of pupils, devoted followers have been known to travel internationally just to access them. Now, Balnaves, also a documentary filmmaker, is hoping to share insights from the roots of this wisdom on the silver screen.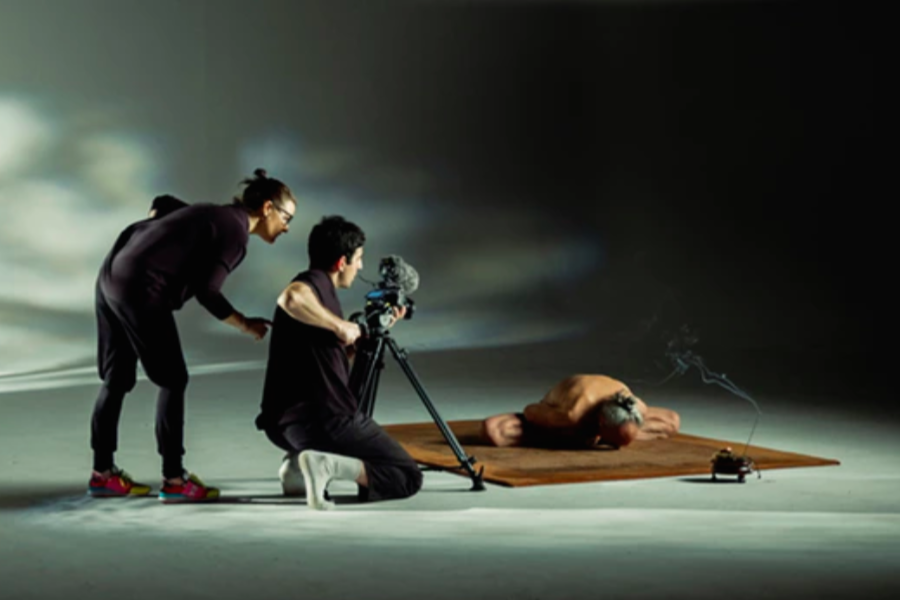 (Courtesy of Agniyogana)
Her film Agniyogana is intended for viewers who are either already engaged in the practice of Hatha yoga or who are considering it. The film's subtitle, Lower the Head and Invoke the Fire, contains Balnaves' central message: The essence of yoga is energetic work only possible when the mind is pacified through the process of worship. Although the physical practices are crucial, neither intellectual faculties nor physical attributes can initiate energetic transformation, nor can they uncover the ancient secrets that are still relevant in the world today. It is the yoking of one's internal fire that increases the quality of one's inner light. It is the fire that transmutes, transforms, and destroys to create the new.

Over the last several years, Balnaves has traveled to India and Nepal for research, and her film features conversations with extraordinary people who have traveled the yoga path for many years so that others may undertake this practice successfully. A few have shared personal experiences and ancient knowledge that is in danger of being lost. Through their voices, the film introduces the crucial parts of the practice that have been forgotten in modern teachings.
Balnaves takes the viewer on a journey through time and space to rediscover the inner dimensions of yoga that are more relevant than ever in our modern world. She inspires us to take a deeper look into the origins of yoga and to gain a better understanding of the true potential of the yogic journey. A Kickstarter campaign aims to raise enough funds for next-level production quality that would enable cinematic release and film festival distribution. Contribute if you feel called, and keep an eye out for Agniyogana's debut in September 2019.