You've finally made sunscreen a part of your daily skincare routine. Good. Thinking like the organic and raw food movements, pure ingredients are the smartest way to go. Enter Marie Veronique Organics, a line of ecologically responsible and natural anti-aging products out of Berkeley.
---
With products for acne, anti-aging, vegans and sun protection, there's an array of natural skincare solutions. The most recent release is the SPF 25 Kid Safe Screen. In a sporty, recyclable bottle, kids and adults can benefit from these intelligent ingredients.
Approved by the Environmental Working Group, the $24 sunscreen is derived from non-nano zinc oxide and free of titanium dioxide, a UV reflector/absorber that protects in the UVB and short UVA range. However, free radicals are formed when exposed to light and those are considered the main agents in cell damage leading to the acceleration of the aging process. Titanium dioxide is also one of the American Cancer Society's top 5 "suspected carcinogens."
Science runs in the MVO family. A former chemistry teacher, Marie Veronique and her daughter, Dr. Jay Nadeau, who is a Professor of Physics at McGill University, conjured up the concept. Marie Veronique wanted to age gracefully and started playing around in her kitchen. Her daughter consults on the best ways to integrate science with nature. Just take a look at 62-year-old Marie Veronique and her luminous skin—she's on it.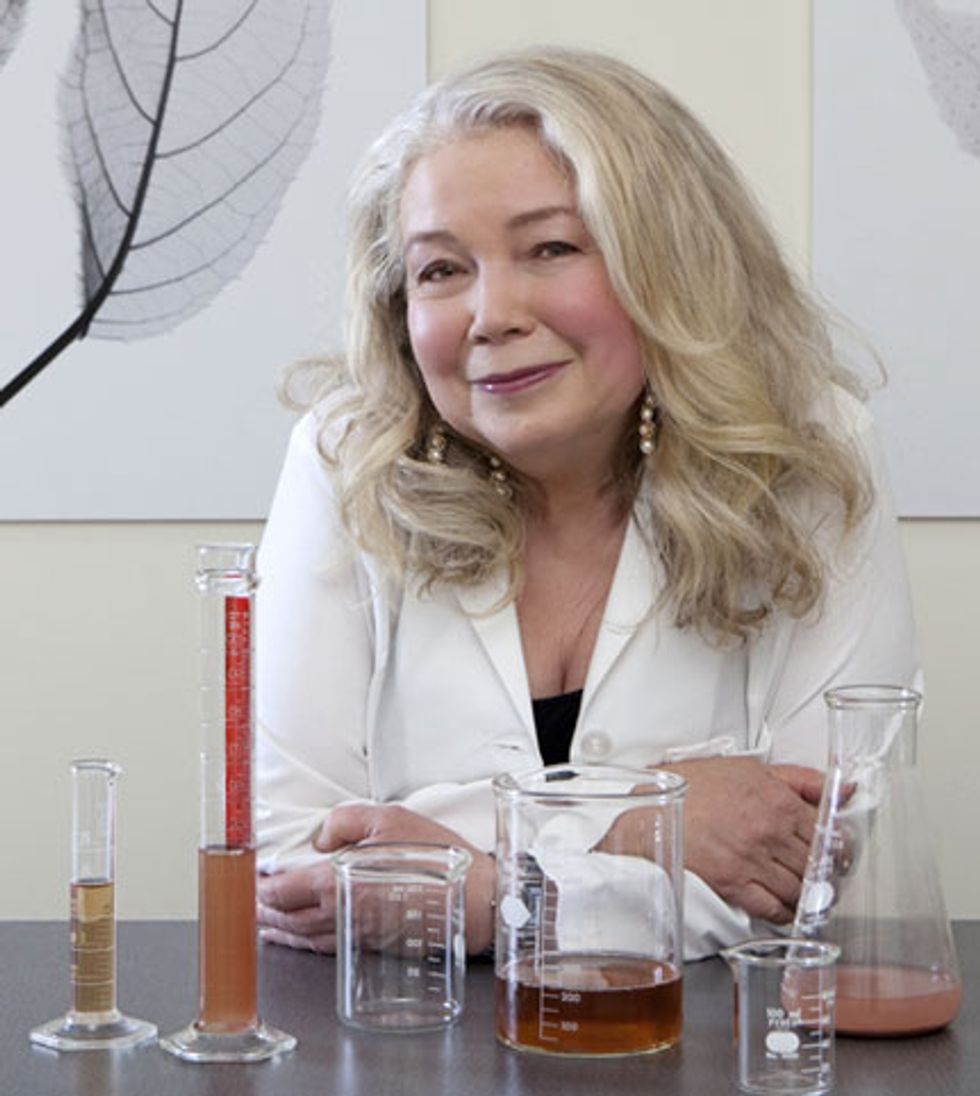 Other summer skin products we love? Try the SPF 20 Everyday Sheer Coverage and the After Sun Mist and Body Oil. These don't have any harmful chemicals, like parabens, and synthetic fragrances. There are no pore clogging waxes, no alcohol, and no nut oils, which can turn stinky with UV exposure. What's left are good-for-you ingredients like green and white tea, orange blossom, aloe juice, carrot seed oil, avocado oil and vitamin E.
Taking their Intelligent tagline a step further, MVO sources fair trade, organic and local products whenever possible and use biodegradable products and labels as well as recyclable packaging. They also donate 10% of their profits to The Acumen Fund, a non-profit who seeks to bring better opportunities to women and children in Third World countries.
Read Marie Veronique Organics' Sun Safety Guide for more information.
Sam Durbin (sami.7x7@gmail.com) is a California lifestyle writer who honed her blogging skills as Editor of FabSugar.com. Sam graduated from The Fashion Institute of Technology, and also writes for 7x7 Magazine, Gilt City and Zagat.