There's no doubt that smartwatches currently stand as reigning king of wearable devices with options to stay connected, track health and fitness, receive updates from your apps, and keep the time all while looking pretty and fitting seamlessly into everyday wear. The efficiency in receiving instant notifications on digital events and having the ability to act on them immediately, without needing to reach for a phone, is something of a phenomenon. The smartwatch has provided what all other devices have attempted to do—become an extension of your body, a direct link to the digital world.
---
In response to all the buzz around the Apple Watch (coming out April 24th) claiming to leave others behind in the dust, here is a roundup of the coolest multipurpose watches that are available now.
Moto 360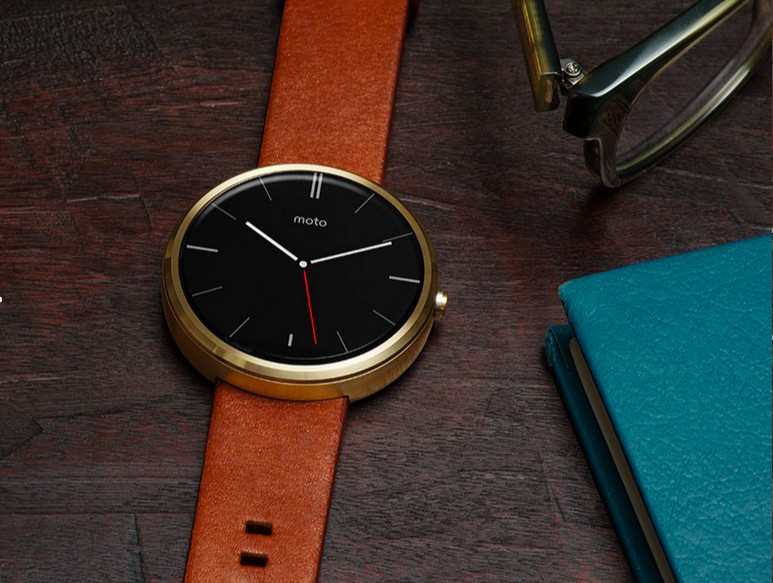 Timeless in aesthetic, the Moto 360 is as elegant as it is comfortable and practical, featuring classic materials like stainless steel and leather. The watch displays timely notifications based on where you are and what you're doing, including weather, flight alerts, traffic, and more—all powered by Android Wear. With its voice control feature, you can send texts, set a reminder, check the weather, and even ask for directions. Additionally, Moto Body is a built-in activity tracker that can record activity levels, including heart rate/activity, steps and distance, and calories burned. It even offers coaching advice, and you can choose to receive app notifications from Facebook Messenger, Pinterest, Lyft, and Eat24.
Pebble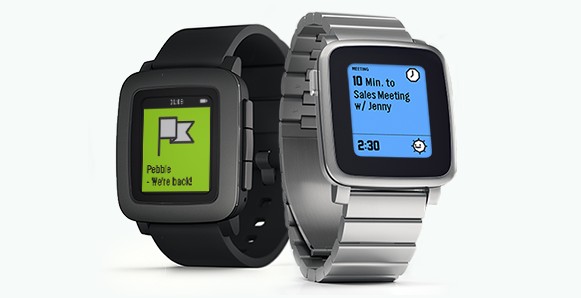 Don't let the lower price tag fool you—the Pebble (available in plastic or steel) comes with a hefty array of features, including a 5 ATM waterproof body for swimming or showering, access to over 6,000 apps, an ePaper display that allows for easy reading in sunlight, and an array of watchfaces and colors that vary with the model you choose. The watch also works with both iOS and Android, has a 7-day battery life, includes on-watch step-counting, and vibrates for notifications including texts, calls and emails. The one con of the Pebble is the lack of touch screen display, making you rely on push buttons. However, the new Pebble Time, arriving in May, will offer a reflective color display as well as a microphone and the potential for extra functions via optional smart straps.
LG G Watch R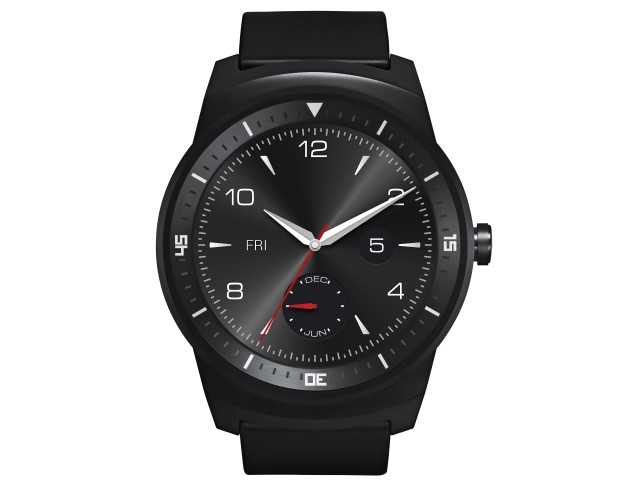 Offering a higher resolution and pixel density (320 x 320, 348 PPI), the LG G Watch R presents the sharpest screen to access hundreds of optimized apps from Google. The watch can give directions, receive and send messages, play music, track your fitness, and lasts two days on battery life—all without you having to reach for your phone. The round design also fits the skinniest of arms with a 1.3 inch face.
Samsung Gear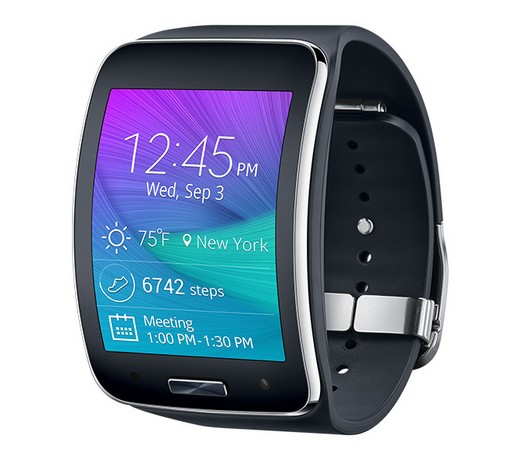 Samsung has created watches for both Android Wear as well as its own Samsung Gear line, which uses its proprietary Tizen operating system. The most recent release, the Gear S, has onboard speakers and mics for making calls on your watch, as well as onboard music playback/storage and the ability to receive and respond to messages. Fitness tracking includes a built-in Heart Rate Sensor, S Health features, pedometer, and customized real-time coaching. The watch's built-in camera takes FHD stillshot photos and 720 videos.
Garmin Vivoactive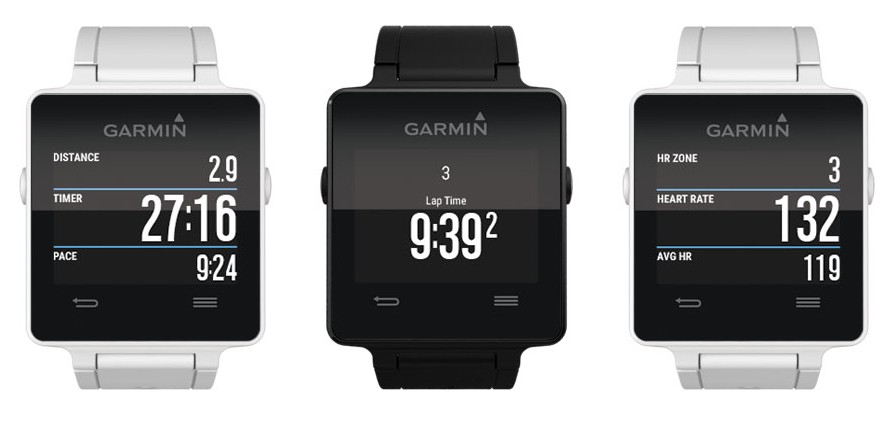 The Garmin Vivoactive is a dual-capability smartwatch that also functions as a fitness tracker that monitors step count, sleep, calories, and GPS data like distance and pace, even if you submerge it underwater. The watch dynamically generates a new fitness goal each day to help to nudge you a bit further. The tracker matches your count each day, climbing incrementally if you walk more steps, or shirnking if you take less. You can also receive all of your notifications from your phone on its color touchscreen. Slim and lightweight compared to other watches, it fits more like a normal watch. As perhaps the most comprehensive smartwatch, the Garmin Vivoactive updates you with texts, flight status, and calendar entries. It also has music control, photo taking capability, GPS, and an array of widgets for a multitude of other features.